As an outsider, content websites seem to be a pretty sweet investment proposition. A terrible annual yield might be 10%, while capital gains north of 100% are more than realistic.
But there are plenty of traps that can ruin your plans of earning 'passive' income from websites you've bought.
Most experienced investors repeat the mantra "you make your money when you buy, not when you sell." While a lot of these people are referring to the valuation of the assets in question, they may as well be talking about the importance of due diligence too.
In this article, I'll run you through why due diligence is so important when investing in websites. Our shared goal is to minimise your downside risk, maximise your investment yield, and give you a strong foundation for any website flipping, or growth efforts.
What Is Due Diligence?
When considering any investment, you'll naturally consider the risks. Say you're looking to invest in some real estate. You might consider:
if the neighbouring properties are well maintained,
if there are any legal rights of access to the property,
whether or not there are limitations on adding value to the property,
the vacancy rates in the area,
if the asking price is above or below current market value,
if you can service debt repayments comfortably with the expected rental rate, and so on.
Due diligence is something you'll want to do any time you consider investing in websites, real estate, Porsche 911s, ETFs, fine art, small businesses, Pokémon cards and so on.
Though this exercise is useful for a very long list of reasons, we can simplify it down to:
making sure the seller actually owns the asset,
verifying historical earnings and expenses (if applicable) are accurate,
considering the risks associated with the investment, and
avoiding paying too much.
Better yet, we can say that the purpose of due diligence is to allow an investor or purchaser to make an informed investment decision.
Performing Due Diligence on Website Businesses
Due diligence is difficult to completely standardise—it doesn't matter if it's being done on a large enterprise, small business or a website. Online businesses vary in how they are built, so while you can use a checklist, keep in mind that it's not a magic wand.
I've done due diligence on so many websites, I don't actually want to know the number!
Combined with sharing approaches with friends in the space, what I've found is that everyone ends up creating their own set of criteria for doing due diligence, and later, working out the value of a website.
But even with your own custom criteria, you might find sites that have issues that you hadn't considered previously. Or maybe there's a huge benefit that otherwise wouldn't be identified by your checklist, or can't be assessed by numbers or on a yes/no basis. It's really an evolving process.
Wait, Don't Brokers Do This for Me?
Most website brokers and sellers claim to have done the due diligence 'for you'. That's odd to me, since it's in their best interest for you to buy it. When was the last time someone sold you a car and told you about the oil leak and ongoing electrical problems?
Once funds have cleared via escrow and you're the owner of the website, there's no recourse if things don't go as well as they should.
The first website I bought was an especially dumb purchase. I trusted both the broker and the seller's words, and it cost me. Looking back, this was obviously a bad choice, but without the experience behind me and nobody with my best interests to guide me, I walked right into that trap.
Lesson learned—find the answers for myself, don't rely on others to give them to me.
If you're seriously wanting to invest in websites, I encourage you to make that your mantra.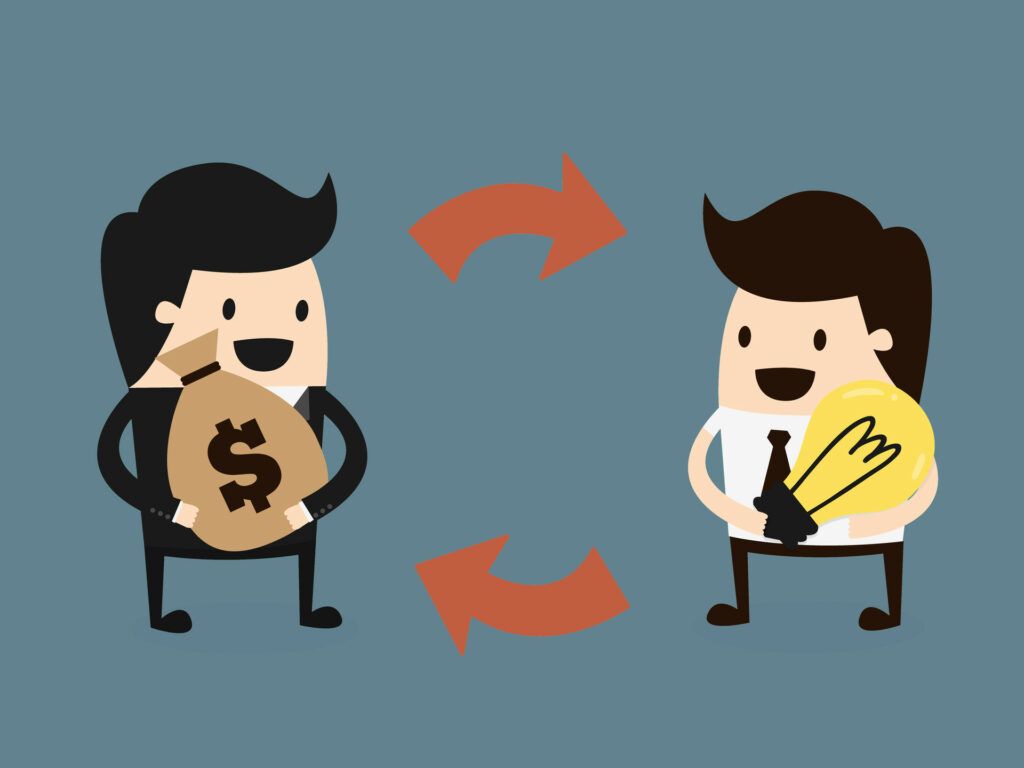 Types of Due Diligence
There's a line in the sand between what is known as 'hard' and 'soft' due diligence.
Our industry is focused on hard due diligence. This is because, in my opinion, it's the easy part; things like Google Analytics and domain ownership can be verified quickly.
However most websites are 'owner operated' businesses, which is why they use SDE instead of EBITDA in calculating how profitable they are.
What this means is, as a buyer, you need to fully understand what is involved in the running of the business. Either you will be doing that yourself, or you'll have to hire someone to do it, both of which come at a cost.
Hard
Most of what you'll find in my list below relates to hard due diligence. You start by studying the business in terms of the assets. For example:
Are the financial statements accurate?
What platform is it built on?
Is the domain a .com or .zyx?
How old is the business?
Most of these questions can be answered quickly. This is the hard due diligence part of your audit which leads you to advantages and disadvantages of the acquisition.
Consider this part of your due diligence as a mostly data-driven study, involving legalities, the business model, statistics and finance.
As always, get as many of these facts for yourself as you can. The seller or broker is going to highlight the pros more than the cons, as they see them.
I value the time of both myself and others, so I find it especially helpful to do some high-level hard due diligence first. This is the first step towards making sure that the numbers match reality, and whether or not you should get on a call with the seller.
Soft
Next up is soft due diligence, which deals with the intangible factors of the website or company. If you consider a larger business, this could include human elements like management models, company culture, team skillsets, and so on.
Studying these aspects gives insight into the workings of a business. But getting the answers isn't always easy. Consider that in an enterprise acquisition, the acquiring company will often send their own staff into the company they want to acquire, in an effort to fully understand the people, processes, skillsets and so on.
This form of due diligence is less reliable because they can be a matter of perspective.
Smaller websites are often run by their owner. This owner either handles all of the day to day work, outsources to agencies or freelancers, or has a small team. This is cool, because websites can be run very lean.
But it's difficult to assess, as usually these people have wide ranging skillsets that are difficult to replicate.
If I'm selling a website, I can confidently tell you that I only spend a half day each month:
But if you haven't been working with websites for the last 20 years, that might take months as you frantically learn it all.
When acquiring websites, most buyers are focused on hard due diligence. I believe this is a hangover from investing in stocks, where the people, culture and interpersonal relationships aren't obviously visible to an investor.
But when buying a business that needs to be operated, you can't glaze over this side of things. I've passed up so many deals that look great in a spreadsheet for reasons that essentially boil down to:
I don't fully understand how this business works,
I don't have the skillset to manage the content management system, and I don't know anyone who I have worked with previously who does,
the buyer says the current team will stay on, but their team is not engaged in our calls and they have no contracts,
this business requires so many different, small tasks, that are difficult to process and therefore difficult to hire for.
If you're an opportunist, you might need to learn the words 'this business looks like a great deal for someone else'.
Why Website Due Diligence Is Necessary
I'd hope by this point that the reasons why you need due diligence are obvious. If not, consider if you would:
buy a car from a seller without proof that they own it,
buy a house without having it inspected by a professional, or a knowledgeable friend or family member, or
sell some sporting goods to a buyer who asks you to ship it to her first, and after she's inspected them, will send you the money.
Rule number 1: Never lose money.
Rule number 2: Don't forget rule number 1.

Warren Buffet
Once again, please sit up and pay attention. As soon as the escrow clears and the seller has your cash, the seemingly established website you bought for passive income might lose 95% of it's traffic and revenue. That is solely your problem.
Your best bet at avoiding that scenario is to do your own due diligence on the website. And the best way to get started is to make yourself a buyers due diligence checklist. I'll give you some pointers to get started.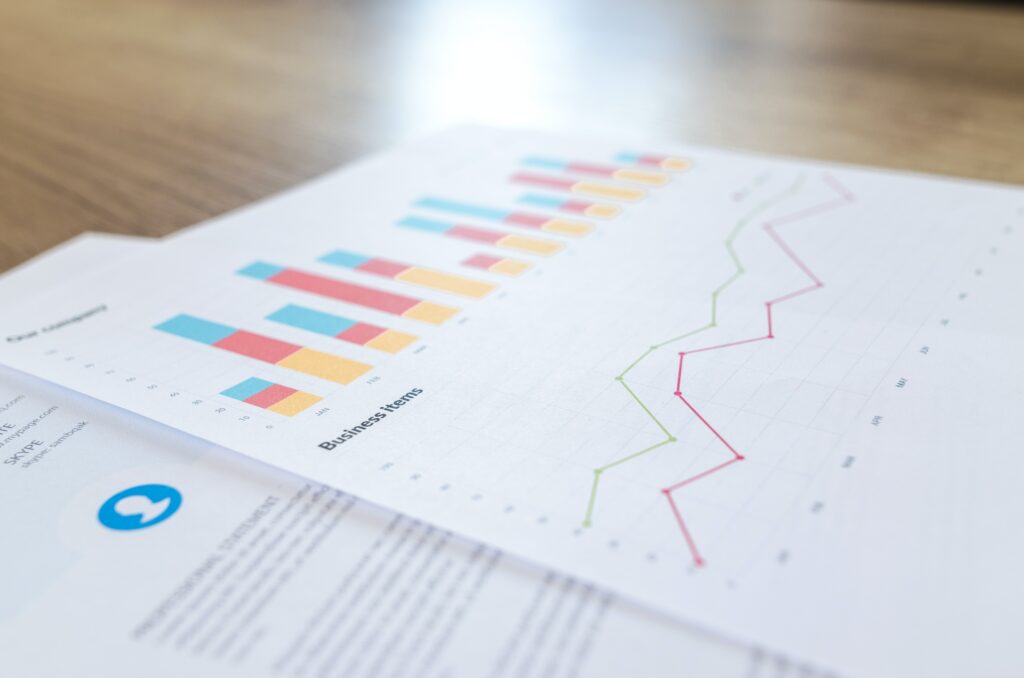 Website Due Diligence Checklist
When you're first looking to acquire a website, it's easy to be too optimistic. But if there was another mantra I can pass on to you, it's don't fall in love with the deal.
If you're a capable human being with a wide ranging skillset, a hunger to learn, in theory any online business model can work for you. So you need a very clear, very specific investment criteria.
Without this, your opportunism will take over, and you'll end up buying yourself a job instead of a path to financial freedom.
So the purpose of using a checklist is:
to quickly dismiss websites that fail to meet your investment criteria, and then
when a site passes, to reduce the risk of losing your shirt (or mind) once the business is in your control.
To be even more direct, it's to protect yourself from your emotions.
Pre-Due Diligence Checklist
Consider everything below as asking the question 'is this business worth my further investigation?' It's a sniff test. If and only if the business meets these criteria can you move on to deeper investigation.
My criteria isn't the same as another investor, just as yours needs to be defined by yourself. But the list below serves to show you some example criteria.
Often this information is taken on face value, from the seller, or from external tools. This is fine, as we'll verify them in more detail later.
| Consideration | Criteria | Met? |
| --- | --- | --- |
| Domain Name | Must be brandable | ❎ |
| Top Level Domain Name | Must be .com or relevant ccTLD | ❎ |
| CMS Platform | WordPress | ☑️ |
| Business Age | >3 Years | ❎ |
| Monetization Methods | Affiliate, Display Ads, Lead Gen | ☑️ |
| Link Equity | >DR35 | ☑️ |
| Monthly SDE | >$3,000 | ☑️ |
| Claimed Weekly Time Commitment | >0 <10 hours | ☑️ |
| % of Traffic from Top Ranking Page | <12.5% | ❎ |
| Core Traffic Sources | Organic Search, Pinterest | ☑️ |
| Annual Niche CAGR (Growth) | 5%+ | ☑️ |
| Personal Interest in the Niche | Yes | ❎ |
Of course, over time you'll need to change your criteria. gTLDs will become more valuable and widely accepted, Pinterest could become too unpredictable, your team might find a repeatable process for Reddit, and as you grow you only begin to consider sites with an SDE of $10,000 per month or more.
When you find yourself wanting to change this investment criteria based on an individual deal, sit back and hear the alarm bells ringing. In the case above, this business hasn't met your criteria. That means it gets a pass, and it's time to look at the next deal.
Based on the checklist above, labradortoys.dog, an 8 month old website that gets 85% of it's traffic to the home page, has very clearly failed your pre-due diligence criteria.
If you find yourself wanting to make an offer, contact me and I'll bill you $5,000 an hour to save you much more in opportunity cost. 🤑
Pre-Call Evaluation & Research
When you've found a website that meets your pre-due diligence criteria, it's time to take a closer look.
I personally find it best to start off with all of the elements that I can consider ahead of the call, as once again I don't like wasting people's time (and also because website sellers are in all corners of the globe, so calls can be difficult to schedule).
For the most part, these are hard due diligence factors. Let's take a look.
Domain
You can buy all sorts of websites. They can:
be powered by written content,
facilitate downloads,
feature useful tools, or
sell products.
It's easy to obsess over the list above, but without the domain that it sits behind, nobody would ever discover it.
For most websites, I'd argue that the domain it's built on is the key asset that you're acquiring. If you don't like the domain a site is built on, it's probably best to look at another deal (unless you plan to merge it with another site).
Domain ownership trumps everything. Most content can be recovered from the internet archive, and websites can be rebuilt. But if you lose the domain, you lose a lot.
We'll look at the SEO side of things below (which are very important) but for now let's take a look at the basics.
Is It a .com, or Other ccTLD?
Any time you're buying, consider resale. Sure, a Ford might have 90% of the features of it's equivalent Mercedes, but when it comes time to sell, one is going to hold it's value much more.
.com domains are the gold standard, if you will. .au, .ca, .es, .fr, .uk and so on, are all country code top-level domain names (ccTLDs).
As a general rule, .com domains are well known, and highly trusted. Most long-standing ccTLDs are the same. .net and .org have been around for some time, but are a bit more on the ambiguous side.
My personal rule is to only buy sites built on .com domains when it services worldwide customers, or ccTLDs when it serves a specific country or region. This way I always retain a good resale value of the domain itself.
Is It Brandable?
Often when people build their first income generating website, their vision is small. Targeting a niche within a niche, and guides by SEO strategies straight out of 2005, they build their website on barkingdogshockcollarsreviewed.com.
When I'm looking to acquire an online business, I want to see some sort of greater opportunity. Maybe it's to turn it into an ecommerce brand that isn't limited to a specific product. Maybe it's to develop it into a proper editorial publication. Whatever it is, I consider if the domain name can be turned into a brand with some personality.
Using the example above, I'd much prefer to buy barkingpup.com or collared.com instead. This way the site can cover a far greater range of topics (hopefully dissuading people from using shock collars in the first place) and make more revenue, all while remaining on a relevant domain.
But Can't You Redirect the Domain?
Sure. In SEO, there's a concept of 301 redirects, where you can pass the 'link juice' or link equity from the old domain to the new one. We'll discuss what link juice is later on, but in theory, you can move your website from one domain name to another, and you keep all of the traffic.
But there's 2 issues with this:
it doesn't always go to plan,
if you don't value the domain name, what is the asset you're buying?
Yeah, most of the time Google will rank the new site just fine, but on occasion it just doesn't work out. I've personally been in this position, doing everything right after having done it many times before, yet 80% or more traffic has been lost.
When you're buying websites, generally you're buying something of underlying value. Quite often that is the revenue the website earns each month, and the domain name.
Redirecting the domain after buying it indicates that you don't value the latter, and puts the former at risk.
Most of the time, websites built on dumb domains are for sale for a reason—the seller doesn't want it either. Why buy trash if you don't have to?
Does the Seller Actually Own It?
Everyone seems to know a guy who knows a guy who was sold a domain that the seller didn't own and was scammed out of a heap of cash. But I've never actually met the guy.
If you pay via escrow, like you should for any worthwhile deal, this one is probably overstated.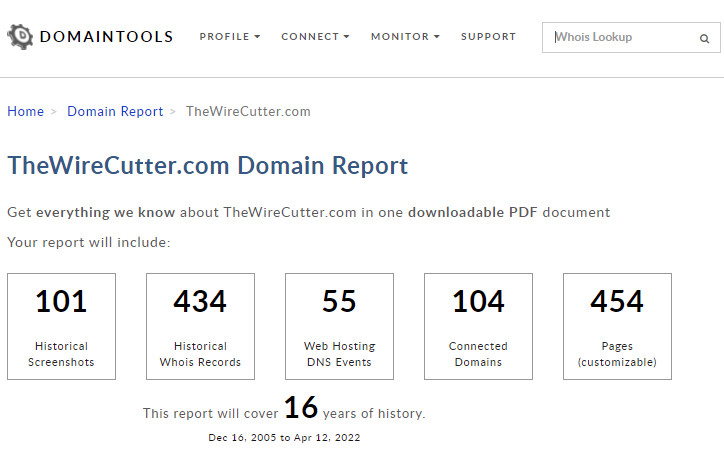 Still, a quick check is easy, and also gives you insight into the domain's history too. Often domain owners will hide their WHOIS contact details, but a simple history check can often expose the current, recent, and historical owners.
Does the name match to that of the seller? If it's in a company name, can they prove they own the company too? If something doesn't add up, don't be afraid of asking for proof of ID. There's real cash at stake here, so it's worth the hassle. Just expect them to ask the same of you, too.
What Is the Domain's History?
While you're using these historical tools, it's a good time to check out how this site has evolved over the years.
Websites that have been online for decades have often changed hands multiple times, and are used by website flippers to generate quick returns. This isn't necessarily a bad thing, but it is something you should consider in your overall due diligence.
This part of the process gives you some insight into how old the business is. If you're curious about how the site changed between owners, take a look at the Internet Archive over the years.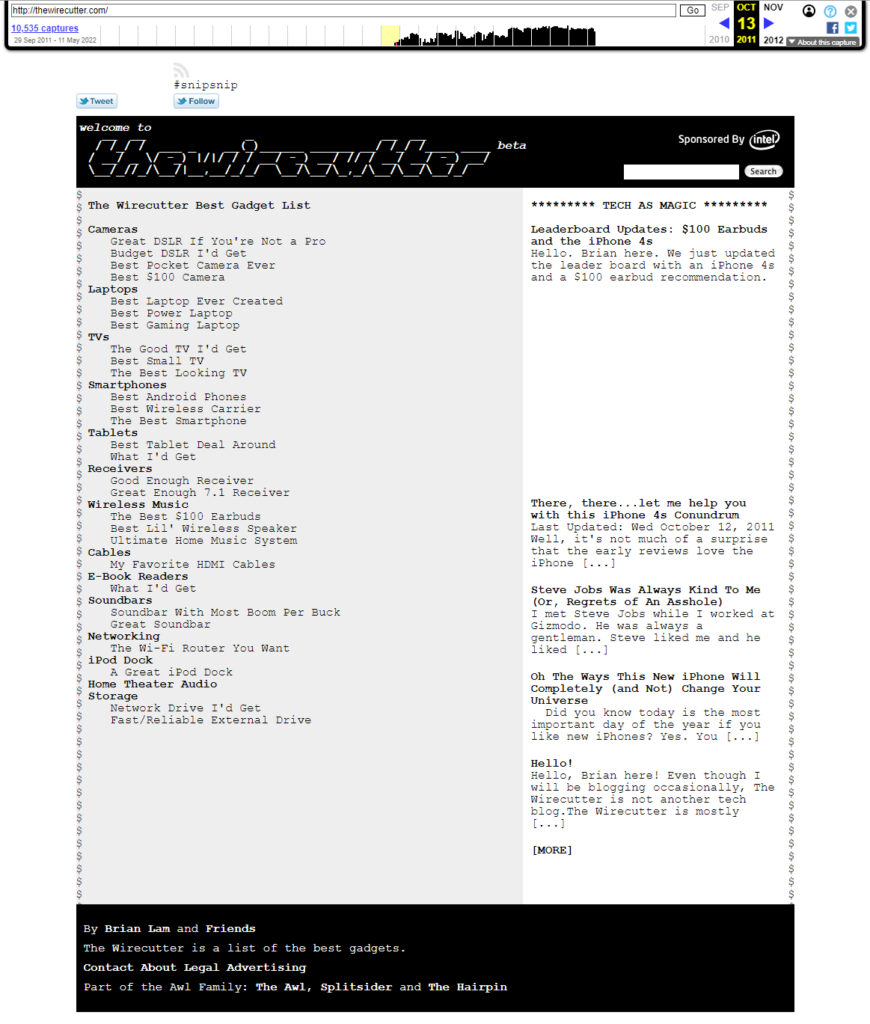 Content Management System/Website Platform
When it comes to selling lower value websites (which nowadays, probably means $1M or less), Shopify and WordPress websites are generally easiest. More people are in the market for sites built on these platforms than others, so they sell for better valuations.
This is because buyers often have multiple sites in their portfolio. For ease of operations, and to scale, they will generally pick an individual platform, and only work with that one.
So while you might be comfortable buying a content website built on Hugo, or an ecommerce business built around 3DCart, keep in mind your resale opportunities. Just because you buy it for 36x, doesn't mean the next buyer will.
Analytics & Traffic
Usually after showing significant interest in a website, the seller will provide you with Viewer access in Google Analytics.
So in your pre-due diligence check, you've probably taken a look at the % of traffic from the top ranking page using a tool like Ahrefs or Semrush. Now you can verify this against a much more accurate data source.
General questions to consider are:
Is the site's traffic on a growth trend, decline, or plateau?
Is the niche's traffic on a growth trend, decline, or plateau?
Is this traffic real?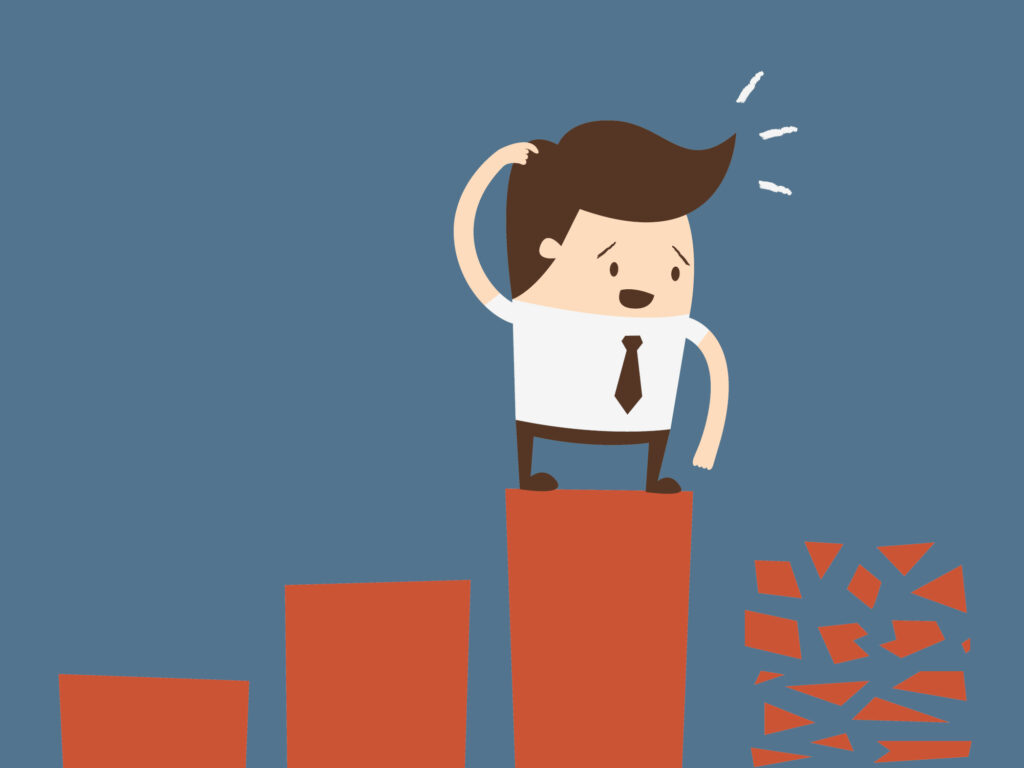 Let's take a look at some deeper specifics…
Traffic Sources
If you've read other posts on my site, you'll know that I'm an SEO consultant. While I dabble in other traffic acquisition channels, I know what I know about SEO, and I don't know a lot about the rest. During my pre-due diligence checks, I make sure that a site leverages Organic Search as an acquisition channel.
Every buyer is different, as well as each site, but some important things to learn and ask yourself include:
What are the key acquisition channels?
Are the current sources of traffic sustainable?

Do I expect this traffic to persist for the number of months the seller's valuation is based on?

Do I have experience in these traffic channels?

If not, what will it cost to learn, or hire someone to manage on my behalf?

Is there obvious upside, or do I have a competitive edge with any of these traffic sources?
If the site gets a lot of traffic via PPC (search, social or otherwise), what asset is being sold?

Is the data from the PPC campaigns worth the asking amount?
What would it cost me to buy that data by running my own campaign/s instead?
If the ads were switched off tomorrow, what income generating assets remain?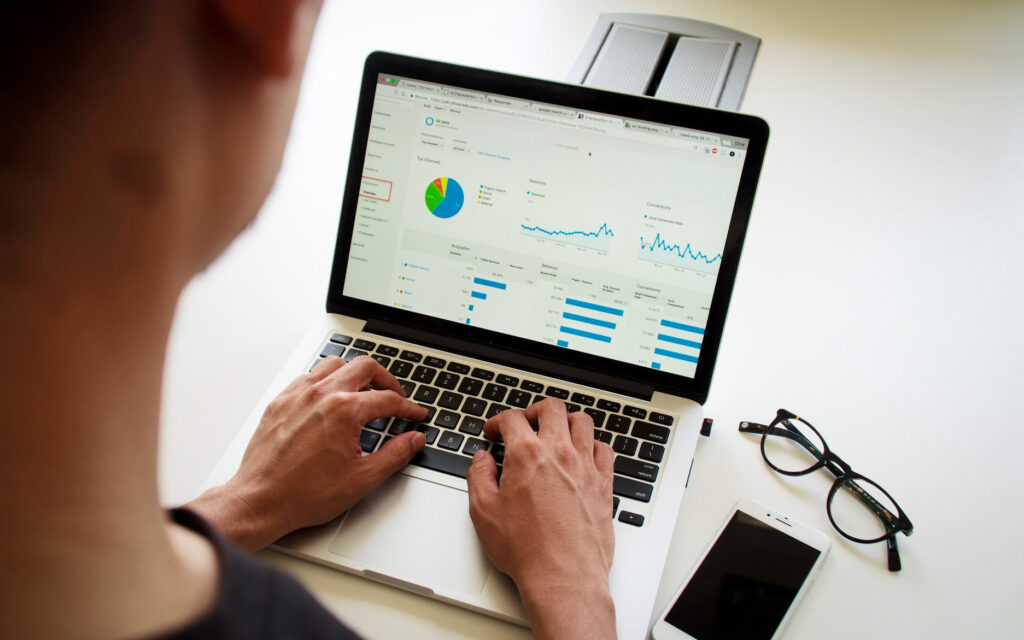 Bounce Rate
When people visit a page on a website, then exit that page (either by closing the tab, or clicking back), they have 'bounced'.
In my experience, obvious affiliate sites see a high bounce rate. Sites with a greater amount of educational, or informational content tend to be better at engaging people.
We can debate why this is, but in general I'd wager that many affiliate sites have lower quality content and fewer relevant, insightful internal links.
If 95%+ of people visiting a website click back to Google, is it really satisfying their intent, and do you really expect it to retain it's rankings over time?
Percentage of Total Pageviews
It's common for income generating websites to follow the Pareto principle, where 80% of the revenue comes from 20% of the pages.
On a site of a reasonable size, this is perfectly normal, but for smaller sites it can present a major risk.
Consider that a single blog post brings 80% of the traffic to a site, and a month later a Google update changes that post's rankings. That's a lot of loss.
When I'm buying established websites, I don't want to see a single page bringing in more than 12.5% of pageviews in the All Pages report. For larger sites, I'm aiming for around 5%, but keep in mind this goes both ways…
If it's a blog monetized by ads, you're generally safe, but if it earns revenue through affiliate links, those links need to be maintained. I know some site operators are fine with this, but personally I love it when I only need to think about 20-50 pages worth of affiliate links. 1000 posts littered with affiliate links is a nightmare for me.
Geo-location
Different sites target different locations and languages. While there's nothing inherently bad about targeting a more obscure region, there can be some challenges to adding new, or growing existing revenue streams.
This is a huge generalization, but, unless you have a competitive edge, sites that focus on US based traffic are the easiest to work with.
This is because there's a wide range of affiliate and lead generation programs to work with, and display advertising RPMs are the high, meaning more ad networks will be willing to work with the site. Put simply, you have more options.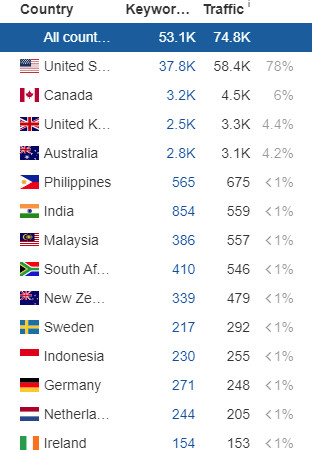 Outside of this, other very developed, English speaking markets like Australia, Canada, UK and so on, are likely the better ones to work with. Of course, if you're a native French speaker and you know the market well, this rule doesn't apply.
But if you're an Aussie thinking it will be easy to buy a site written in Vietnamese, and you have no experience or edge in this market, chances are it's going to be a world of hurt.
Content
When you read the word content, you probably think about blog posts. So while this could be relevant for the SEO section below, it's worthwhile considering content with a wider lens, as it comes in many other forms. Sites that make money often rely on:
blog posts,
calculators,
email sequences,
landing pages,
podcast episodes,
photos,
product descriptions,
tools,
transcripts,
videos,
and so on.
For a long time (and even for many people today), making money online has been about finding inefficiencies in algorithms and manipulating them.
While you can learn a lot by doing this, and make some cash along the way, you don't want to be on the buy side of those deals.

When doing due diligence on an online business, there are some important things to consider around content…
Ownership and Attribution
For a first time buyer, the migration process can be a hectic time. After the site is in your control, there can be a lot to learn, fast.
What you don't need, is a past writer complaining that you don't have the right to use their name, or worse, their content on your site.
This tends to be a problem when a site was purchased from the original, passionate owner, by a second owner, who as it turns out agreed to remove their name from the website but 'forgot to'. They often forget to mention it to the buyer as well. 🙄
It's best to ask in very clear terms if the current owner has permission to continue using personalities, author names, profile photos and so on, and if new and future owner has this permission too. Then ask for that in writing.
Though you'll rarely get it, you may also ask for any contracts and invoices proving ownership of the site's content.
You'll also want to validate that this content isn't republished on another site or platform, like Medium, unless it correctly links back to the site you're looking to buy as the canonical (original) source.
Quality
I've foolishly bought sites in the past that were very dated, from back in the day where you could earn organic search traffic by writing 300 words on a topic. My inexperience brought optimism with it, "all I have to do is add 2000 words to existing blog posts".
In theory, it made sense. Save for the fact that:
over 500 posts about a topic I wasn't interested in needed updating, and
I didn't have a content writer working with me, 3rd party vendors lined up, or battle-tested experience in hiring and managing a team.
So once again, know your expertise. If you're investing in a website to build upon it, make sure the foundation is sound and the quality is great.
A lot of 'quick sale' affiliate marketing sites have very trashy content that is able to rank in Google today, but is unlikely to stand the test of time.
Ask yourself, "would I put my name on this website?" It's ok if the answer is no due to strategic or privacy reasons, but if it's "I'd be embarrassed to be associated with this" or something to that effect, ask yourself if the content is actually worth buying.
SEO
Most websites tend to have a large SEO component, meaning one of their major sources of traffic is from organic search results.
This is great, but if you're not experienced in this type of marketing, there's a lot to get your head around. Here are some basics.
Links
Reputation, or 'authority' is passed when one page links to another. This shares some 'SEO value' between pages.
This can be between pages on a single website (an internal link), or when a website links out to another (an external link), that isn't attributed with nofollow, sponsored or ugc. These are referred to by SEOs as 'dofollow' backlinks.
Wait, backlinks? Yep.
Link Equity
When your site receives a link from a different domain, this is known as a 'backlink'. Dofollow backlinks have real value. To get them, you generally need:
money to pay for advertising or marketing to acquire them 'naturally'
money to pay someone to 'build' them for you
money to pay other websites to give them to you
money to buy other websites and redirect the links to yours
money to produce quality content that may not generate revenue for a long period of time while you want for 'organic' links to accrue
money to be able to not work, and do any/all of the above yourself
Simply put, backlinks are valuable. It's often a lot easier to buy a long held domain name than it is build up authority yourself.
Google doesn't share a domain's overall PageRank score with you, but 3rd parties offer approximations of this:
Ahrefs: Domain Rating
Majestic: Citation Flow
Moz: Domain Authority
Semrush: Authority Score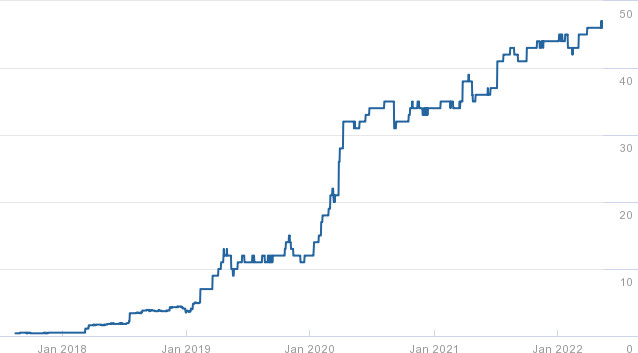 Of course, these are just general metrics, and they can be manipulated, so the only way to really know is to check the links.
Link Profile
Every SEO expert has their own area of expertise here, so I can't tell you what is right or wrong for you. Depending on your level of expertise, you may want to ask yourself:
Is the site using a private blog network to acquire link equity?

Is this obvious and spammy?
Is it likely to affect resale?
Are they relevant and likely to pass a manual review?

Does the site rely on 301 redirected domains?

Are these topically relevant?
Do they redirect to individual posts/pages, or all to the home page?
Did the domains expire first, or were they purchased from the previous owner before being redirected and never actually went offline?
How many are in use?

How have other links been built?

Are guest posts on sites that clearly just publish them all day long?
Are guest posts on quality sites well written, and likely to stay online?
Are niche edits relevant and in isolation, or are they from a site that has the sole purpose of selling links in a high volume?
Does the seller own any of the linking sites? Are they willing to sign an agreement that they will stay online?
Are the anchor texts natural and similar to top ranking pages, or unlikely to survive future updates?
In a perfect world, we want lots of dofollow links from high authority websites using media platforms like Help a Reporter Out. These sites have editorial standards of some kind, and the links are generally within articles.
Broken Links
Often long established websites have seen many changes over their time. If the past owner/s haven't correctly added 301 redirects within the site, there can be a lot of 'unclaimed link equity' up for grabs.
Though you'll want to focus on buying past performance, not potential future performance, this can be a quick win.
A check using your favorite SEO tool will give you insight in about 8 seconds. Fixing these links can take longer, but bring more link equity, a (theoretical) higher quality score and more referral traffic.
Rankings
Though you'll want to cross check this with Google Analytics, usually your favorite SEO tool, as well as Google Search Console will tell you the backstory of the site in question.
Has it seen a nice steady upward trend over a long period of time, or has it been knocked around by algo update after algo update?
Recovered sites aren't inherently bad, but if you don't understand why the site recovered, you might be taking on increased risk. This could be a valid reason to negotiate the sale price downwards.

If you're looking for a site to grow by optimizing existing content, I especially like it when I see articles that are indexed and ranking in the top 100 for hundreds or thousands of keywords.
Even if a post is on page 2 and or worse today, often with some love you can bring it into to the top 5 for a lot of terms, with traffic and revenue following.
Something I especially do not love is when affiliate sites with buyers guides like 'Best Motorcycle Ramps' rank for motorcycle ramps.
I mean, I'll take that high volume traffic any day of the week, but I also know it may not last as Google seems to be shifting these 'ecommerce intent' keywords to, you guessed it, ecommerce sites.
Revenue
Though there are plenty of valid reasons for buying websites that don't make a cent, I'm going to assume that anyone reading this post wants to buy websites for income.
If this is your goal, you most certainly want to do your due diligence on the site's revenue, both to verify everything in the P&L, but also to consider what could happen in future.
Generally sites that are spinning off income each month are valued using a 'multiple' of their monthly SDE.
Valuations are highly subjective, and can be based on SDE, net profit, or revenue. Despite these different methods, they share a commonality—they use a multiple.
If the website broker or seller has inflated revenue from a certain source, it can make a big difference to your sale amount. $500 doesn't sound like much until you realise it just increased the asking price by $18,000 (36x multiple)!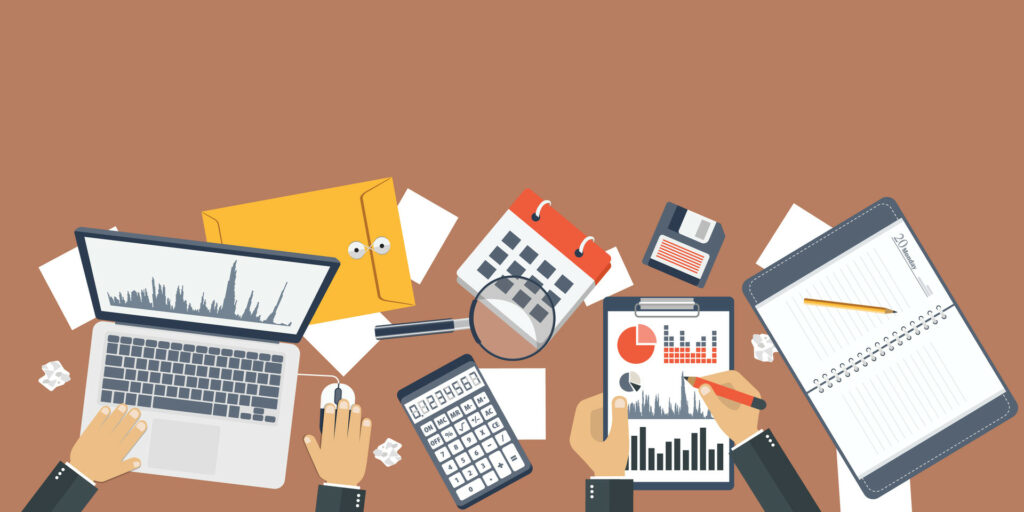 Diversification & Partners
It's easy to say diversification is best, but there's a lot that's left unsaid there. I used to think the same until I discovered the overhead in working with lots of little partners instead of a few big ones.
In addition to operational overheads (your time), you'll also want to consider:
Is this partner a solid business who can afford to pay me each month, or might they go broke in future?
Is this partner an ethical business that will accurately report all of the conversions I've sent their way, at the correct amounts?
Is this partner likely to change their program in future, that could mean lower (or higher) revenue for myself as a publisher?
How stable is their program? Do they move networks often, requiring me to update links often?
Every website investor has different strengths and weaknesses. No fewer than 3, no more than 5 is a general rule that I find works well for multiple sources of income. This same rule applies for sites that I own. For a technology based affiliate site, it might work like this:
Display ads: AdThrive
General affiliate program: Amazon
VPN affiliate programs: ExpressVPN, NordVPN, Private Internet Access
If I have more than 5 it can become difficult to manage well. So when I'm personally considering sites to buy, if I see one that has 18 revenue sources, most of which are bringing in a small amount each month, I'll generally pass.
Past experience tells me that most of the small earners will be way more hassle than they are worth, and often that revenue will disappear quickly.
Custom Agreements
Something to look out for here is whether or not the seller has a sweetheart deal with one of their partners. This could be an opportunity or a risk, it just depends on the situation.
If they do, is it transferrable? How long will it last? As usual, it's best to get this in writing.
Proof of Earnings
Most of the better website brokers have pre-vetted the businesses and will smell an obvious scam a mile away. But if you're buying direct from the seller this all changes.
Prior to getting on a call, get screenshots of all earnings for all months, and cross reference these with their profit and loss statement.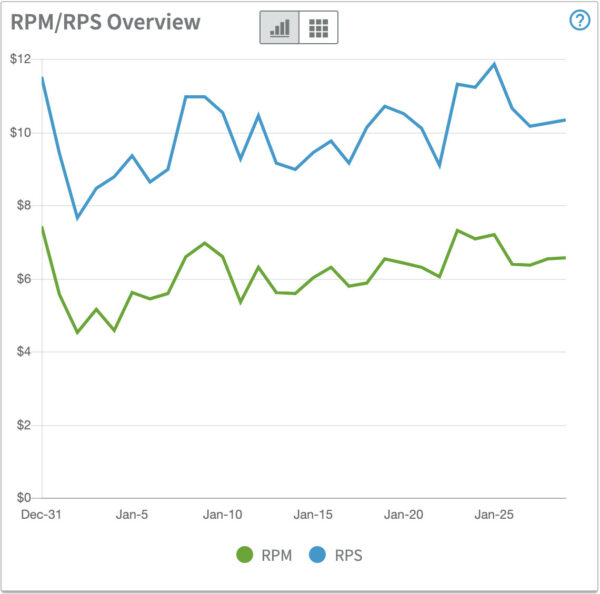 A lot of first-time buyers obsess over this one, but if a deal is set up correctly a lot of risk can be removed.
If the majority of earnings come from proven partners like Amazon, Google, and so on, an 'inspection period' after the assets are in your control, but before the money is released from escrow to the seller, can really protect you.
This can be a week, 14 day, or month long period that allows the buyer to monitor the site. The business should earn similar revenue as claimed on the P&L, otherwise the sale can be reversed.
Obviously this needs to be realistic, as revenue does fluctuate, and seasonality does happen. Just make sure it's all written into your Asset Purchase Agreement.
Obvious Upside/Competitive Edge
Is there something obvious that you can see about the site in question, that the seller or other buyers cannot? You're viewing it through a differentiated lens. More sophisticated buyers will be all over this one, especially those looking to flip the website.
There are too many examples to list, but it could involve:
Buying an affiliate site that endorses products that are similar to your physical product business. By selling direct you can get all of the margin instead of a small %.
Buying a site that serves ads through Google AdSense and changing this to a header bidding partner to increase revenue by 50% or more overnight.
Buying a site that does lead generation for the standard rate per lead of $10. You already work with the network manager on a different site and know that he will pay up to $25 for those leads.
You might wonder why I'd mention this during a due-diligence post, which is all about risk. Well, the sooner you can pay off the asset the better. By increasing revenue by 100%, you've halved the time it will take to pay off your acquisition, and greatly reduced your risk as a result.
People & Processes
I've not yet bought a website where a full-time employee was willing to continue on with a buyer. This is likely because I've been involved in smaller acquisitions under $1M.
Those that have been offered appear to be dead wood, where the truly talented individuals continue to work with the seller on their new business.
What has been of huge value to me though, are introductions to 3rd parties like freelance writers and link builders, as well as content and SEO companies.
I'm yet to have acquired a business with SOPs that are life changing, but if you're fresh to the industry, you could receive some in the sale that massively speed up your progress.
In both scenarios, and as always, get it in writing. SOPs and and transfer of contracts with employees should be should be in your Asset Purchase Agreement.
On a Call
By the time you're getting on a call with the buyer, you're more or less giving the site a sniff test.
This is your time to catch the seller straight out lying, or being very forthcoming with information. It sounds dramatic, but my experience is you're going to find one or the other.
Thankfully, it's usually very obvious who is a genuine seller and who is not.
If you are acquiring a team, you'll also want to meet the team pre-sale, as you'll likely continue working with them, at least in the short-term.
Overall, this is a time for you to fact check anything that seems off, and find clarity on unanswered questions.
It's also an opportunity to build rapport with the seller, as this can bail you out after the sale in case anything has been missed (and they're no longer contractually bound to help).
Proof of Earnings
If you're still concerned about proof of earnings, often a screen share can help here.
Don't be afraid to ask for custom reporting dates or for them to click through to a different page to make sure what they're showing is real.
Motivation to Sell
Discussing the site, you'll quickly get a feel for areas they strongly believe can be improved, and others that they have struggled to make work.
It's also a great opportunity to hear directly from them why they are selling, which can help you to put together an offer that suits their needs. The reason for selling may lead into the next section.
Time Commitments
I find pre-disclosed time commitments to operate businesses to kind of funny. Most sellers will say something like "Oh, even if you don't work, it still makes $5,000 per month", and list it with 1 hour per week.
But as I've written about before, buying websites to earn passive income is a bit of a fools errand. By stating that it only takes an hour to run each week, the seller is discount all of the weeks when they worked 80 hours.
On the flip side, I've seen owner operators who struggle with code and SEO tell me it takes them 40 hours a week to do an SEO audit, update plugins, publish 1 post and share it out on social.
If you've run this type of business before, you'll soon find this whole discussion useless, because you already know how long it takes yourself or your team to run this type of site.
But any time something falls outside of your wheelhouse, it's important to take the time to understand it, otherwise you'll find yourself with a job that pays a terrible hourly rate.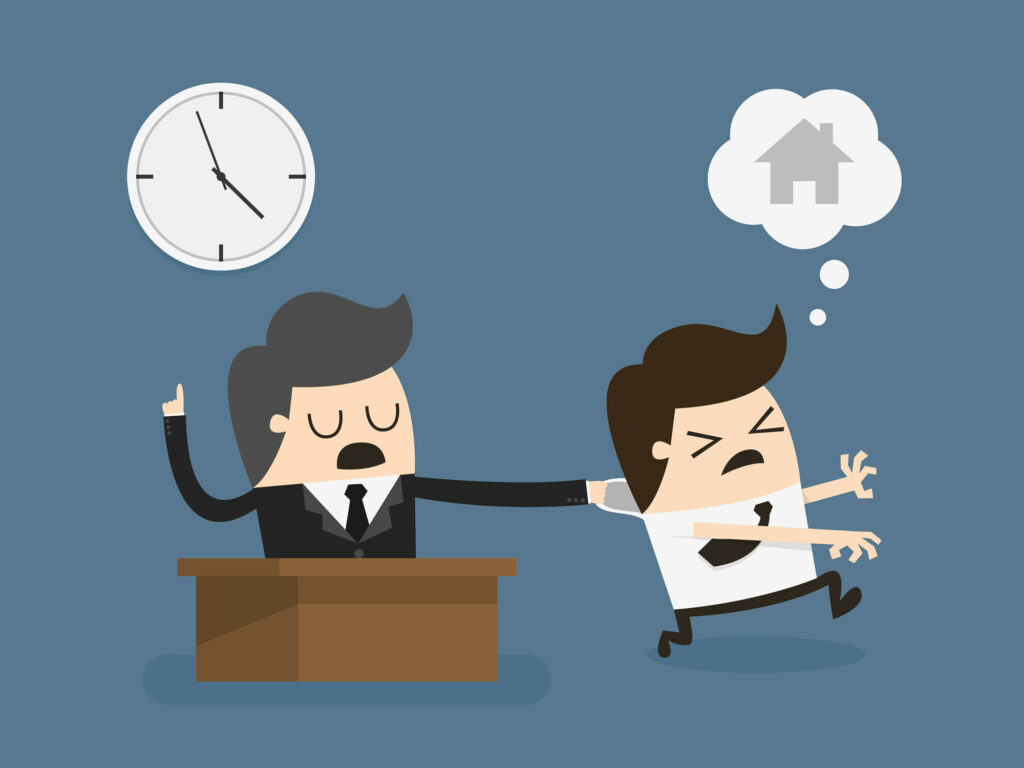 Remember, the whole reason why you're doing this is to get a return on your money instead of just your time. There's no point switching your boss for a new 'boss'.
Summary
This is a long list, but it's not exhaustive. Every business is different, and the best route to reducing risk while investing is to consider all possibilities.
Speak with others experienced in the online business model you're planning to buy, and find out what they consider when doing due diligence.
Combing many sources, and fine-tuning based on your experiences over time, you will develop a custom due-diligence process that evaluates businesses specific to your investment criteria.
Remember, the buck stops with you.