Ever wondered how your favorite blog or website makes money?
You may spot the occasional advertisement or pop-up on while scrolling through their content, but ads are not all there is to website monetization. Plenty of websites make money without actually selling anything.
You can review products, accept donations, place someone else's remarketing pixel, or even rent your website. Whatever your goal – you'll find a method to make it happen.
In this post, we'll take a look at how websites make money. It doesn't matter if you're just curious, without any intention of running your own website, or if you want to make this your full-time income.
As someone who works in this industry, I'm hoping some of the ideas in this post aren't as commonly known as the standard response of "put ads on your website". My one criteria for this list is that it doesn't involve shipping or doing anything physical.
Let's take a look at some of my favorite ways to make money from websites and how you can get started.
Let's Make Money! (From Blogs & Websites)
As someone who has built websites for the better part of 2 decades, somehow I've been slow to learn that websites are a great way to make money online.
Whether you build them from scratch or invest in established websites, they can give you time and location freedom that many of us find ourselves chasing.
More importantly, websites are accessible to everyone making them perfect for a lifestyle business. All you need is a stable internet connection.
The first and most obvious step to getting started is owning a website. You can build one from scratch or buy one of the many marketplaces.
Pre-built websites are a bit of a minefield though, so you really need to learn by doing (trial by fire) or spend a good deal of time learning how to do due diligence on websites before your first purchase.

When it comes to building though, here's a quick look at what the whole process looks like:
Find a niche, ideally, one that has high demand and urgency
Do keyword research to rank for the keywords in your niche
Begin creating content or outsource it
Optimize your on-site SEO
Start monetizing your blog
How To Monetize a Blog (or Site)
Assuming you have a blog that's already online and being seen by a meaningful amount of people each day, the next step is to choose your preferred method of monetization. As you will see below there are many ways to monetize a website, but it does largely depend on what your site is about and the niche it specializes in.
Some websites do better with affiliate marketing while some are ideal for display advertising and sponsored content. Before you begin, however, allow me to set up some expectations for you; a small amount of traffic typically only generates a small amount of money.
Even if you just use your website to sell your own services, or to generate leads for a local business, you're going to need plenty of visitors each month.
There's always an outlier, but in general, if you have fewer than 1,000 people a month visiting your website, it will be hard to make any money from. A few years ago I had around that many people visiting my website, selling SEO consulting services. Even with a high-value product and plenty of visitors, it's not as though I had a 100% inquiry rate. It would usually work something like this:
1,000 visitors
25 inquiries
Over email, I'd discover that only 5 of them were really serious/a good fit for my services
After taking a short call, we'd discover that only 2 of them would actually be as some had the wrong expectations or not enough budget
So while 1,000 can seem to be a lot of people, how that correlates with revenue is very different.
If you want to make a half reasonable amount of money from something like affiliate sales, you'll probably need a minimum of 10,000 visitors. Change that to display ads, and it increases to 100,000.
If you haven't made it there yet, focus on generating traffic for your website instead of making money in the short term. 
Already have plenty of traffic and asking yourself "how do websites make money from traffic?" Let's get into it!
Advertising (Networks and Direct) 
Possibly the most common way to make money from web traffic is by selling advertising space. This can either be a difficult, but very profitable route, or a very easy, but less profitable way to generate revenue.
Once your website has authority and a good amount of readership, other business owners are going to start looking at your website from a marketing perspective. Think about it, if you sold protein bars, wouldn't you want your poster on the wall of a popular gym or Crossfit box?

In this context, your website is a traffic generating workhorse, and your goal is to advertise someone else's products for money.
There are two ways of going about it. You can either:
Find and work with the advertisers yourself, or 
Work with a middleman (network) who brings advertisers to your website in return for a cut/commission.
Both these methods have their pros and cons. Working with a network is the easier option because it saves you the time and resources needed to contact and negotiate a price with the advertiser. If you're introverted, it's kind of amazing.
But if it's all-out money you seek, direct advertising arrangements can be much more lucrative. Advertisers that complement your niche will pay a hefty premium if your audience is in line with who they want to sell their products to.
Affiliate Marketing
If you enjoy the concept of selling but don't want to cold call or knock on doors all day long, affiliate marketing might be a good fit for you.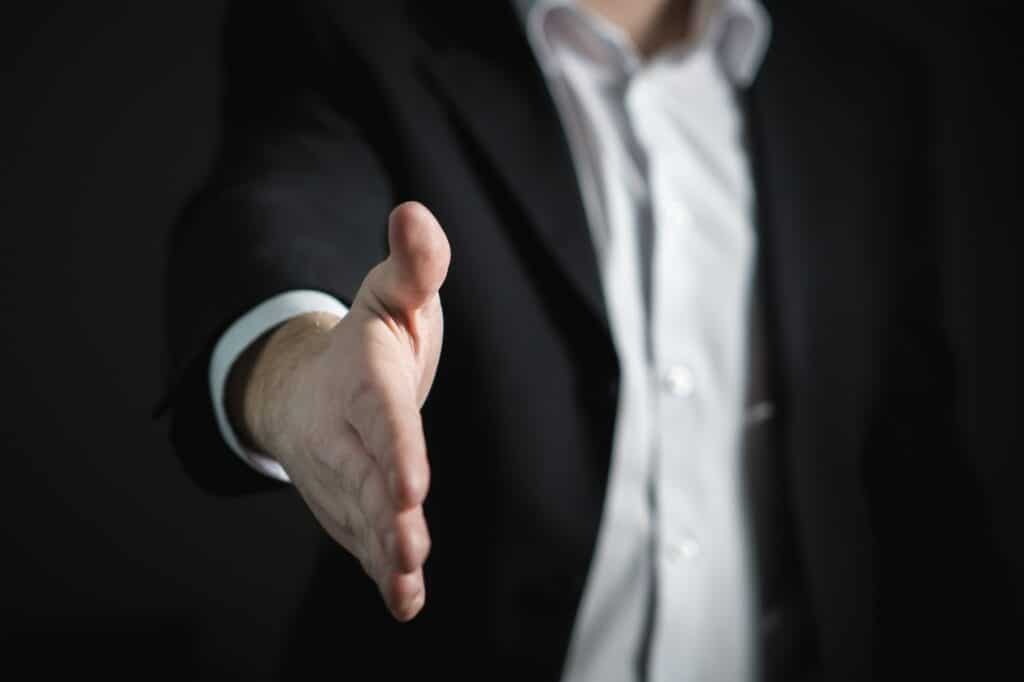 Affiliate marketing is a simple concept;
you attract people to your website or another online asset, and
refer them on to make a purchase that another business sells.
This is usually done by linking to another website where people can buy the product you're talking about. Every time someone makes a purchase, you receive a small commission.
I get why this might not sound very lucrative but think about it; if you have 100,000 people reading your blog every month and 5% of them decide to buy something through your affiliate links, that's 5,000 sales. Even if you only earn a small commission, at a scale it really adds up. 
Almost all services and products have an affiliate program. Amazon's Associate Program is probably the most popular, but when you start digging into the different affiliate networks you'll realize there are millions of opportunities out there.
Some well-known networks include:
Awin
AvantLink
Clickbank
ShareASale
Affiliate marketing done right can be better for your users' experience. Without any ads taking up screen real estate, their browsing experience is much nicer.
On the flip side though, you're incentivized to endorse products that have an affiliate program vs those that do not. It's good practice to include a disclaimer to your site to let your visitors know that you're paid when clicking on an affiliate link.
Donations 
If your website has a lot of repeat visitors, it's worth focusing on that community dynamic. People who are actively supporting and visiting your website probably won't like ads, but will be more than happy to offer their support by way of donations.
Allowing one-off donations via PayPal or Buy Me a Coffee is extremely easy to set up. It's just one way that websites without ads make money.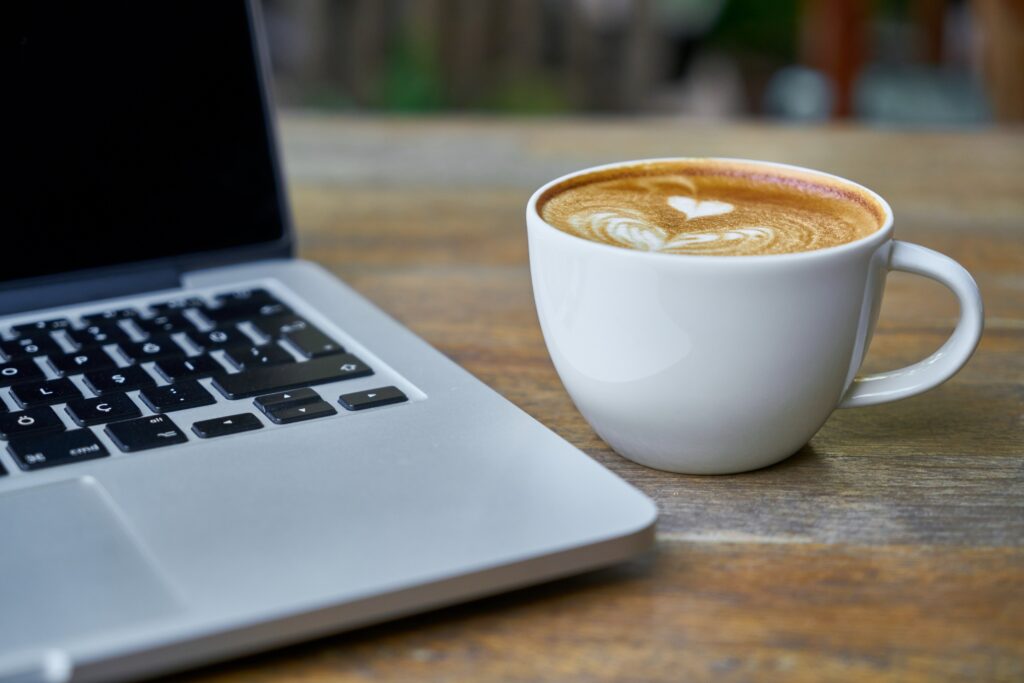 Many moons ago when I ran an automotive forum, this was one of the core revenue sources. Nowadays even better alternatives exist for those with active communities.
A simple monthly membership on Patreon or subscription allows your audience to give you a small donation regularly.
Maybe you run a podcast with a community of engaged listeners. Chances are many of them who will want to support you via donations to keep your content rolling in.
Sell Your Services
Whether you're a consultant, freelancer, or a fitness coach, your blog can be an effective tool when it comes to reeling in prospective clients. For this to work, your blog's content should revolve around your niche, expertise, or at the very least who you are.
Think about it. You already have hundreds (if not thousands) of readers visiting your blog every month. A large number of these readers could be interested in your services too.
As someone who sells SEO services, I'm acutely aware that sending emails and asking for referrals will only get me so far.
Compare that with writing informative blogs where you give away all of the knowledge for free. It's a fantastic way to showcase your thought process and your unique approach towards solving problems that your future clients probably don't have time to implement (and would love to pay you for).
Product Reviews and Sponsored Content
If you have a blog that receives ten thousand visitors each month, don't be surprised when advertisers and marketers reach out to you with their products. 
Unlike affiliate marketing, sponsored posts and product reviews won't give you a commission off the sales made. They will however pay you for the content you post, and in most cases, send products for you to review.
For a good few years there I barely paid for any of my mountain biking gear. Remember, however, you can't eat free swag. When you're getting started, free gear is a good help, but once your site is established it's time to command some real pay.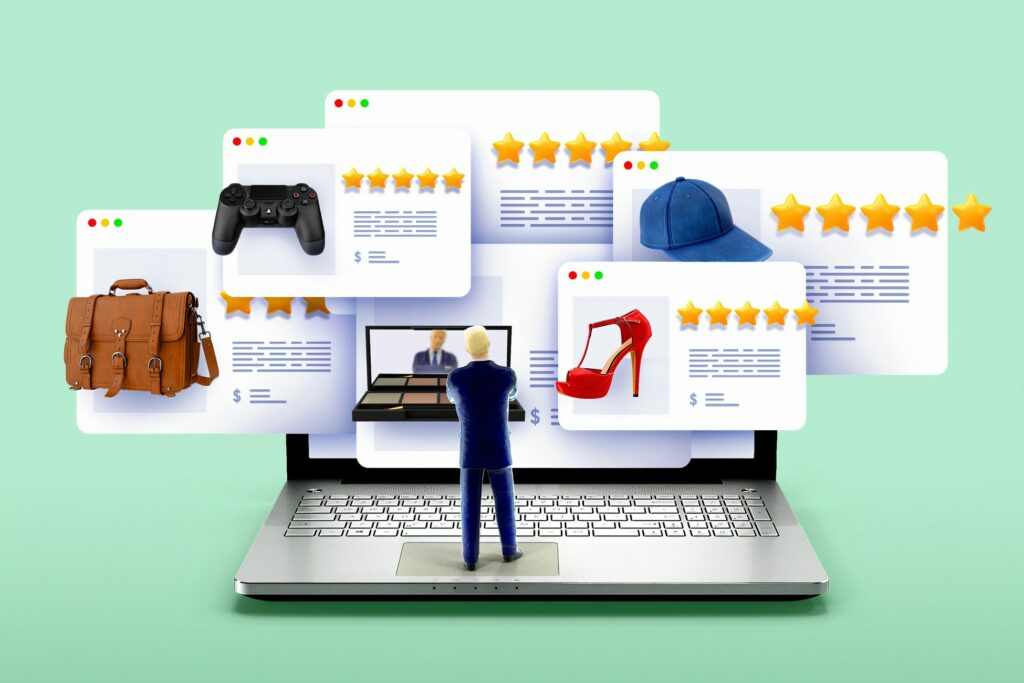 If the brand is a large company, they want to expose their product to your audience and get some brand recognition. If they are small or one of those damn SEO companies (😁), they're probably looking for a link from your website back to theirs.
Keeping an unbiased and authoritative voice can work in your favor — you don't want to be partial to every sponsored product just because you're getting paid. 
The same goes for the kind of products you decide to feature on your blog. Look out for products that integrate well into your niche. Done well, your readers will find this more relevant and trustworthy.
Renting Websites
If you're planning to build a new website to make money from, consider the rank and rent model. You can generate a semi-passive income by renting your website to local business owners who are looking for leads.
When your website makes it to the top of Google, it gives you the leverage to ask business owners "Hey, would you like to put your business name on a website that ranks 1st in Google for the keywords in your niche?"
In return for a monthly "rent" or fee, your website will send quality leads their way. If you're operating in the right niche, most business owners will jump on board. Who doesn't want leads to make their business grow?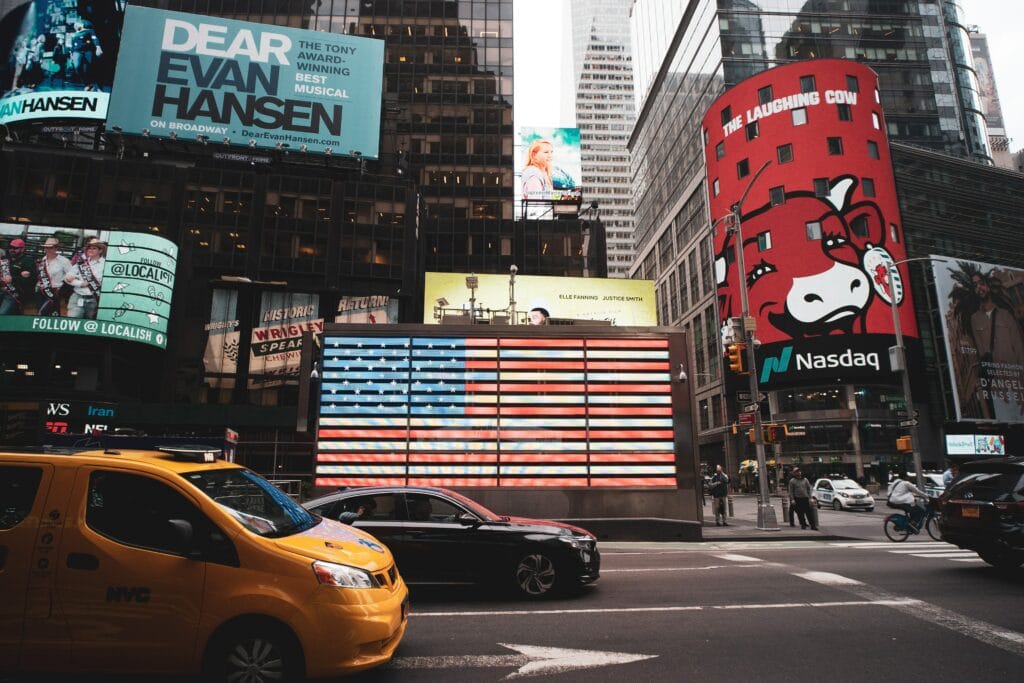 I'm a fan of rank and rent websites as they are much less complicated than some of the other options on this list. There are no affiliate links to maintain. There are no advertising scripts to slow down your site's load speed. You don't need to write hundreds of high-quality blog posts.
But, you'll probably need to take a sales call, or at least send a bunch of emails back and forth to get someone to rent your site, so it's not the right fit for everybody.
Sell a Paid Subscription (Or Something Valuable)
Owing to the sheer magnitude of trash that litters the internet, you'll have many people out there who are happy to pay for good content. 
As long as you are producing original and useful information that genuinely helps people, you should be good to go. A paid subscription to a private newsletter, podcast episodes, resource library, membership community, etc. are a handful of examples.
By asking your readers to sign up, they get exclusive access to the kind of content they're interested in.
Remember, this model isn't new. People have been paying for quality content (and let's be honest, sub-par content) by way of magazine and newspaper subscriptions for hundreds of years.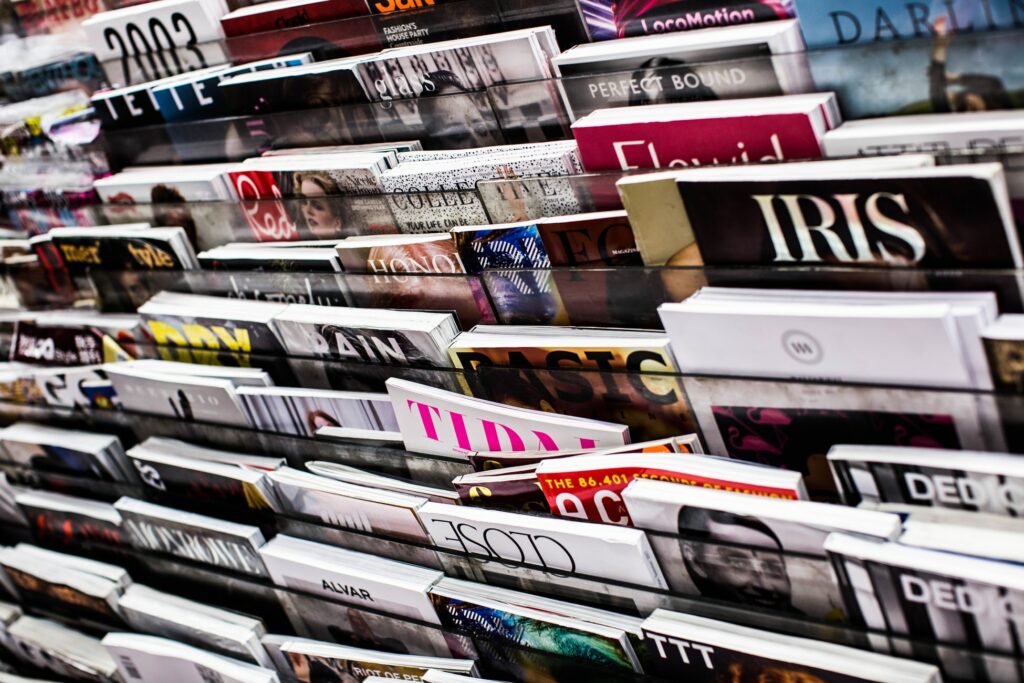 Sell Access to Remarketing Pixels
Ever noticed how the website you just visited shows you an ad for a product you're interested in?
"How do they know?!"
Remarketing pixels are used by advertisers to show you the same products you were browsing through on their website. Selling access to these pixels can earn you money, without overtly having advertisers on your site.
It's another way for brands to tap into your audience, where they can then "remarket" to your site's visitors on Facebook, Google, and so on.
As a site owner, you get paid by every advertiser who places their tracking pixel on your website. From here, they can target your audience in their ad campaigns to see highly specific ads.
Let's say you have a blog about sustainable fashion and minimalism. Once you host an advertisers pixel on your website, your audience may begin to see ads of various eco-friendly products on Facebook and Instagram.

It's an interesting alternative to flashy banners and pop-ups advertisements that can otherwise be off-putting to many website visitors, but you'll want to have your privacy policy updated to disclose what you're up to, and some sort of opt-out system too.
Sell Information Products 
Selling information products is one of the more profitable and sustainable revenue sources in this list, which is also ad-free.
If you're exceptionally good at something and you have the skills to present your expertise properly, you can monetize your knowledge and create a digital product.
The first step to selling information products is to:
Find your expertise 
Convert this knowledge into e-books or courses.
People are constantly on the lookout for guidance and good tutors. Like any product development, it will take a while to find product/market fit, but owning a product is nice, as you have control.
Amazon or Clickbank can't lower your commission and you can choose when to update your products.
Eventually, you can add affiliates as a source of traffic and sales, insulating you from a search engine algorithm update or losing an advertising account.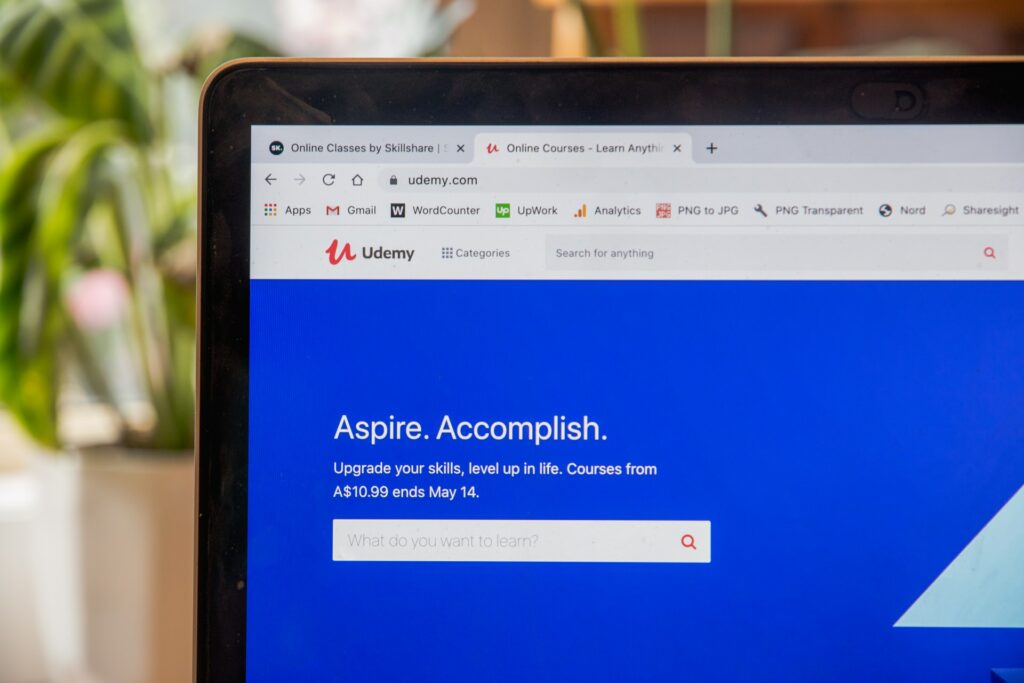 Sell Leads
Lead generation is a term that gets thrown around a lot in marketing conversations and for good reason. Warm leads are people who have expressed an interest in a product or service.
Quality warm or even "hot" leads are valuable to business owners as they are typically an "easy sale". Business owners regularly pay good money to get their hands on them too.
Would you pay me $25 if I can send you a lead who wants to buy your $500 product?
If the answer is no, no problem. Your competitor will.
Though these sites are usually set up so visitors "request a quote" or "get more information", if your blog gets a lot of traffic with readers who actively engage and contact the team, selling leads could be a viable blog monetization strategy too.
I've had sites where people would seek out and contact me as the author of detailed blog posts. That's fine when I have something to sell, but in some scenarios, I wasn't able to make any money from it. As much as I like helping people, I do have limited hours in the day!
I realized it's possible to sell that "claim to fame" of being the author, personality behind the website, and the ensuing leads to someone who could make money from them.
Good things are rarely easy though, so expect a bit of work when it comes to lead generation. Typically you'll need to track, monitor, and even qualify the leads before you can sell them.
Sell Links
Quality backlinks are the backbone of SEO. They help your website reach the top rankings of search results. Since being number 1 in Google is lucrative, it's understandable that selling backlinks is also a lucrative, yet sometimes sketchy endeavor.
As the name suggests, this method involves selling backlinks to improve the link buyer's website credibility and organic search traffic. For this to work, your site needs to be reputable with plenty of backlinks itself.
This is not the safest way to make money, as posting links can potentially get your site slapped by Google, not to mention undo all the hard work you put into it.
Like sponsored content (which is often just SEO speak for "buying links"), it's usually a one time deal. You're paid once, and the buyer benefits forever. I don't like one-time revenue myself.
Some brands will "rent" links on a yearly basis though, which at least ticks the recurring revenue box.
Personally, I view this as a last resort type of scenario. If you can make recurring revenue through any other method in this list, selling links is only going to hinder your site's potential, limiting traffic growth and revenue in the long run.
It's not uncommon for someone to be sitting on a 6-year-old blog, without the energy or the knowledge to make money out of it.
While I like to "buy revenue" when I invest in websites, I know loads of people who love to buy these "fixer-upper" sites. I actually sold one earlier this year. 🤔
If your site is earning, it could sell for up to 40 times its monthly earnings depending upon the demand (though it's probably more likely to make 28x).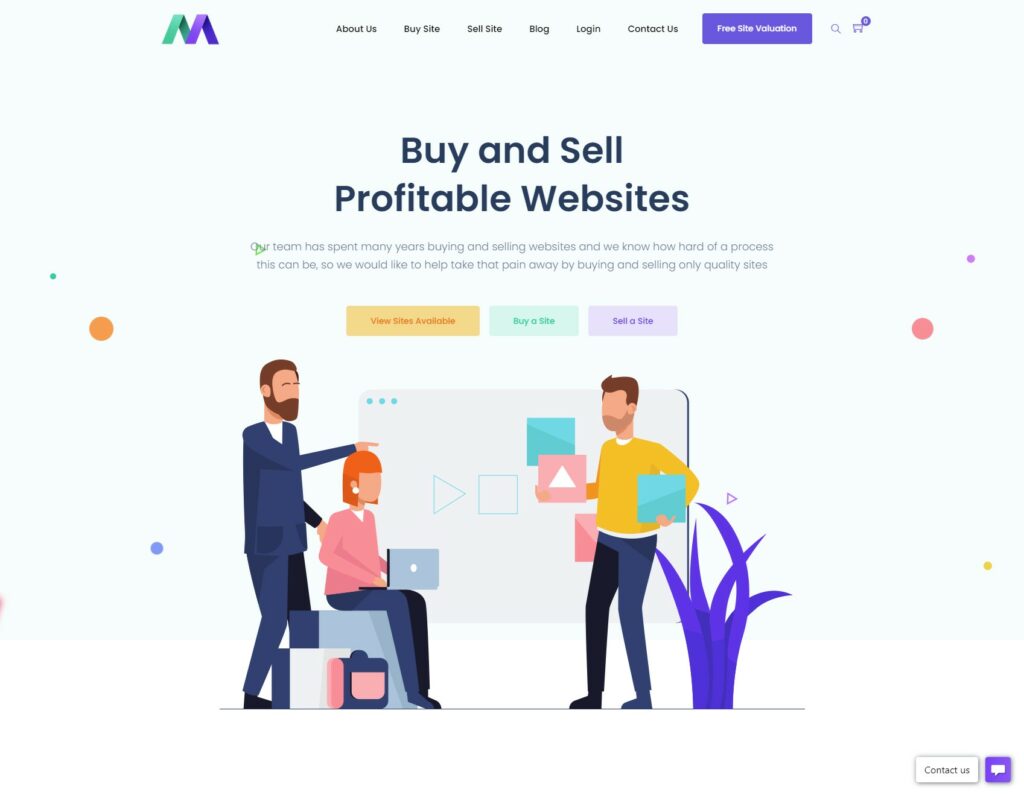 When websites aren't earning, they can still be valuable to someone for the domain name, your existing content, or the backlinks. The buyer may purchase it with intentions to grow and flip it. They are what I consider an entrepreneurial investment. 
If you like to build websites and get them to rank well, but are less excited about growing them, you can make a living from it by selling them as "starter sites" to budding webmasters. My friend Dom built and sold his company doing this.
I know this sounds like a lot of work but if you have a proven, repeatable process and aren't in a rush to make money, it's just as good as any.
From my perspective, the important thing is not to need anyone's help. If you badly want to sell, and the buyer knows that, expect a low sale price. For this reason, I feel you're better off with at least half a dozen sites on the go at any one time, in case they take a while to sell.
If you're stuck waiting for a while, you can slap some ads on the site or find another monetization method from this list that works well for the short term.
Even if you do decide that the rank and sell model isn't for you, you won't lose money. Worst case scenario, you're stuck with a couple of websites that spin-off some cash each month and cover your managed WordPress hosting and SEO software fees.
When Should I Start Monetizing My Blog?
This is the most common question I hear, yet the answer should be obvious: when you have enough traffic. Honestly, there's no use trying to sell services, products, or anything else when you don't have an audience to sell it to.
If you're new to this whole concept of website building, your main takeaway should be this — don't take SEO for granted. The number 1 spot on Google's isn't just going to fall into your lap. You'll either need to spend money to show up there or grind away at your SEO strategy and other marketing methods until things go your way.
If you're not flush with cash and are putting in sweat equity instead, don't make things harder than they need to be. If your traffic generation strategy is to publish content for search engines, pump out as much quality content as you can. Don't try to focus on 18 things at once.
Then once the traffic is rolling in, shift your focus to making money out of that traffic. Testing will take time, so you'll either want your content on autopilot by that point or to stop publishing it while you work out the revenue side of things.
The Work is Never Really Over
Websites are always a work in progress. Some people sell websites as "passive income" but they are far from it.
You can't just expect to hit the number 1 spot on Google and call it a day. When you're in the first place, your competitors aren't. If they want it badly enough and are willing to work hard while you're relaxing at the beach, expect your business to be in decline.
Sites need updating, links need fixing, new content needs publishing and those damn spam backlinks need disavowing.
If you want to consistently keep earning from websites, they need to be in shape.
This calls for regular maintenance, more or updated content, marketing, and so on. You won't have to spend the kind of time you did when you were first building them, but expect to spend a few hours every month — at the very least.
Make Your Website Work for You
I've listed some of the most popular methods of blog monetization, but that doesn't mean you have to take my word as gospel.
The real test begins when you try these methods out for yourself. Some will fit perfectly, some will miss the mark. You'll probably discover a way to make money that didn't make it to this list and I'm not even aware of.
Figure out what you want from website monetization, and filter out everything else that doesn't meet your needs.
If you enjoy writing reviews and getting sponsored for your posts, take that route. If you have something to sell, turn your website into your greatest marketing asset.
Remember, the goal is for your website to be the hardest working team member you have. It should be working 24 hours a day, 7 days a week, so you can focus on bigger things.