When I first started to learn about SEO, my main influences drummed the "content is king" rhetoric into me. I wasted a lot of time. Focused on making my content the best it could be helped, but I could rarely take those top position in Google's SERPs.
It was only when I began to experiment with link building that things started to change. Blog posts that previously sat on pages 2 and 3 began to rise up to page 1.
Others that were at the bottom of page 1 were now competition for the top positions for high value keywords.
I've been too aggressive with my link building, not aggressive enough and everywhere in between. Every day I see consulting clients, would-be competitors and friends making the same mistakes.
Stop leaving money on the table. If you want more traffic, more leads and more sales, and SEO is the marketing channel you've chosen to achieve this, stop neglecting your backlink building efforts.
Why Is Link Building So Important?
Due to years of marketer speak in the SEO industry, few marketers, and even few SEOs actually understand the basics. To get organic search traffic to your website, you need 3 key ingredients:
content of a reasonable quality that focuses on a single topic,
a technically sound website, and
links from other websites, or "backlinks".
When a website doesn't have content, there's nothing to rank, so obviously it cannot perform well. If a website is technically broken, it will hinder the content's ability to rank in search engines like Google.
If your site does not have links from other websites, search engines may not even know it exists.
But if you're submitting your website to Google and they do know that it exists, you still need to boost it up to 1st position.
Backlinks matter because they signal to Google that another business, person, resource or so on, finds your content valuable. So valuable, that they to link to it.
As a websites grow in "authority" by earning backlinks, search engines interpret them as having valuable content and representing an established brand.
Google doesn't want to jeopardize their own reputation, so they choose this high value content from trusted brands to ranking well in their search results.
Do All Websites Need to Build Links?
Many SEOs like to pontificate about a day where Google's organic search algorithm won't rely on backlinks. I'd argue it's wishful thinking at this point.
The reality is, page 1 search results are only being more dominated by websites with strong backlink profiles.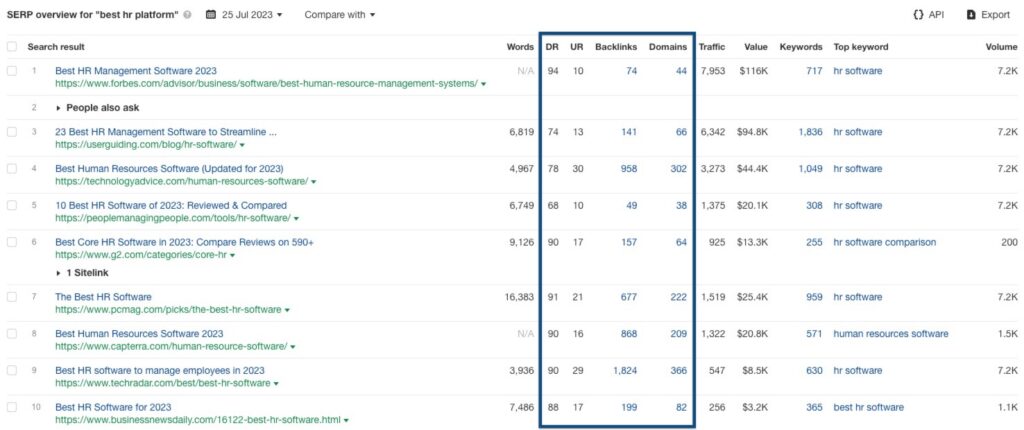 When you stop growing you start dying.

William S. Burroughs
We've all heard it before, but in any sort of online marketing, it's true. You're either targeting your competition, or being targeted.
Your only moat is the head start you have today—your assets. If you're not putting effort, or capital into growth, your website is in someone else's crosshairs.
As someone who invests in websites, I've made plenty of mistakes along the way. My biggest lesson to date is: don't treat websites them like "passive" investments!
Doing so shows weakness to competing businesses, allowing them to take your rankings while you're not paying attention. Using hope as an SEO strategy demonstrates to Google that you're not a real brand, and puts any organic search traffic that you do have at real risk of losing it all in a future algorithm update.
While I have managed to buy websites for income, the acquisition is only when the work begins. After due diligence and migration comes the real work—growth. Growth is your only defense.
How a Link Building Consultant Can Help
Issues around backlink profiles will manifest itself in different ways.
New websites like marketplaces or ecommerce stores with a lot of content but little authority often have trouble with indexing.
Google might not even crawl every page on the website, let alone add all of them to their "database". These sites aren't even in the running for organic traffic.
Larger websites can see a long, steady trend of traffic degradation. Oftentimes they're publishing more and more, wondering why that growth lever doesn't work like it used to.
A link building consultant should be able to analyze where your site is at today alongside your organic search goals and your competition, to help you to understand the best steps to take next.
This is at least, my goal. As someone with multiple web assets that generate leads and income for me every day, I live and breathe this stuff. I care about the strategy that will get you the greatest bang for buck in the shortest time frame.
Confused by buzzwords that don't seem to mean a lot?
Broken link building,
content redirects,
curated links,
digital PR,
domain redirects,
forum link building,
foundation links,
guest posting,
link bait,
manual outreach,
niche edits,
social signals.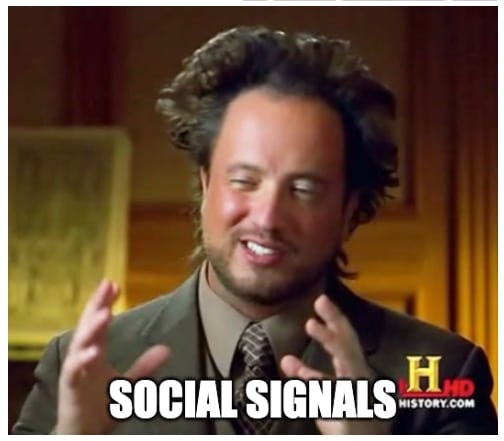 I understand and have worked with most strategies (from the quite black to the whitest of hats).
Though I understand the specifics of link building, something I take a lot of pride in is being able to relay this information to those much less technical, in an way that they can easily make sense of.
Though I've played with risky strategies on my own websites over the years, I won't risk them on yours. As an investor, I think of websites like assets.
If you choose to engage me as your link building consultant, we'll discuss risk as well as the upside you're looking for, and from there I'll guide you on the methods I'd personally choose based on that information.
Digital Agencies
You might have a content team and in-house generalist SEO, but have doubts about your link building expertise.
Engage with me if you need help evaluating which link building capability to built internally, or to simply get guidance on a specific client's site.
I've been around the block plenty of times and have a number of white-label link building services in my virtual rolodex, and I'll happily set up an intro if you'd prefer to resell a service instead of becoming a full blown link building agency.
Small Businesses
Most small businesses get a nice new website designed and developed, and they put some effort into the initial content.
That's where it tends to end. While I do love building websites that no longer require more content, a lack of link building can also lead to a lack of results.
Budget is a concern for these types of businesses, so my focus is on "low cost, high reward strategies" that can either be done on project basis, or ongoing.
Funded Startups & Medium-Sized Organisations
Entities in this range often have a decent budget to play with, but urgency is real.
Maybe you need to go all in on one specific form of link building. Or maybe you can replicate the strategies of your 3 closest competitors at the same time to overtake them entirely.
Whatever your best options are, I'll do the research and guide you in the right direction.
Enterprise Link Building
When you're established, you may still have plenty to gain, but you'll also have plenty to lose. And while you don't want to stop link building altogether, you need to tread lightly with any efforts you're making.
You don't only need to be squeaky clean with your strategies, your brand messaging needs to be on point.
This might mean developing communications guidelines before giving comments to journalists, or only working with websites willing to give you final editorial control before publishing your guest content.
Having consulted with enterprises that include publicly traded companies, I've come to learn the importance of not doing the wrong thing, just as much as doing the right thing. Still, your very well developed brand gives you huge opportunities for links that the smaller guys don't have access to.
Need Help With Link Building?
You probably found this page after searching for a consultant in Google. How can you trust someone that doesn't walk the walk?
I spend 50% of my working time with clients, and the other 50% on my online businesses. This keeps me on my toes and allows me to continue learning instead of staying stagnant.
When you work with me, you get a link building expert that also happens to be a technical SEO consultant as well. I've been living and breathing SEO for over a decade.
I don't offer PPC or social media campaigns as well because I'm rubbish at them.
Get in touch with me today and I'll tell you if I can help. If I can't, I'll do my best to connect you with someone that I trust who can.