When it comes to building backlinks and getting press coverage, one platform that I've found to be incredibly helpful is Help a Reporter Out, or HARO for short.
HARO is basically a directory of press queries—live opportunities for experts like yourself to get mentioned and promoted in known publications and media.
As a blogger, HARO can be a goldmine of PR opportunities to get your name out there. This said, it can also be overwhelming to navigate if you're new to the platform.
In this article, I'm going to show you how to use HARO to get backlinks and brand mentions. Not sure why either of those are important? Read on to find out more.
What Is HARO?
As I mentioned, Help A Reporter Out is a platform that helps to connect journalists and writers with credible sources for their articles.
For bloggers, content managers and founders, HARO provides an excellent opportunity to win exposure for your website or business.
The platform allows you to pitch your expertise to reporters who are in need of sources. This follows the ethos that I love—satisfying demand. Instead of "cold pitching" journalists on the thing that is important to you, you're helping them to do the thing that is important to them.
This vastly increases your chances of being featured in a high-authority publication.
Why do they need sources? Well, they're tasked with producing a huge amount of content with technical expertise, key insights and credibility. It's a difficult task.
By asking experts to provide written insights for their articles, their job becomes easier. Often they will publish submitted quotes within their finished article, or use the ideas mentioned to build upon in the rest of the article.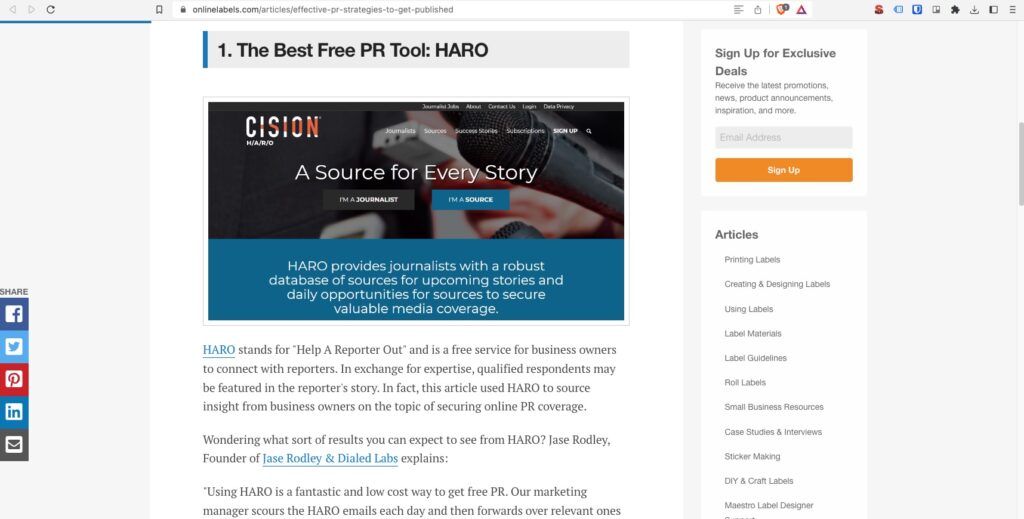 Why Is HARO Important?
Traditional SEO wisdom includes the belief that backlinks are the most important thing you can do for off-site SEO. dofollow links are better than nofollow, which have "zero value". (If you don't know what these are, don't worry, I explain them in more detail below).
But as time goes on, and especially with the changes being brought about by AI in both search results and content creation, that SEO wisdom is changing to one where press coverage is becoming far more important.
If you're an SEO consultant, run your own affiliate website, or have dabbled with buying websites, you've probably seen a couple of sites completely lose their organic search rankings over the years.

There's often a common theme around these—they have a small footprint elsewhere on the internet, outside of Google's organic search.
The brand often solely exists on Google, 99% of the traffic comes from Google search, and, ironically, Google can't trust that.
While the road may be long for a new site, building an actual brand online helps to reduce the volatility that comes with SEO, and position the site for long term growth. And HARO is a great platform to get started with building a brand online.
Setting Up Your Account
To start using the platform, you'll need to sign up for an account and get everything set up.
It's a quick, easy and free process (unless you want a Premium account). But before I talk about steps, first consider how marketable you are.
Sure, your goal may be to promote your personal website, but when it comes to PR like this, you are the front man (or woman).
So before you sign up and start pitching, it's worth spending some time improving your personal LinkedIn profile, Twitter profile and even adding a "press" page to your website, if you have one.
Any time that your name is mentioned online, aim for consistency, so journos aren't confused about who you are, what you stand for, and so on. Remember, this entire process involves people, so you need to win people over.
Most people prefer clear photos that show you in your best light, while also being your genuine self.
From here, the set up process is easy. Follow these steps:
Go to www.helpareporter.com and click on "I'm a Source".
Fill out your basic information, including your name, email, and password.
You'll be asked to verify your email.
Once you log in, click on "Expert" and then "Create Profile." This is where you'll enter your details including your bio, areas of expertise, and more. Make sure to provide accurate and relevant information to grab the attention of journalists.
Next, go to "Settings" and set up your email preferences to receive relevant query notifications that fit your profile.
Once you have completed the above steps, you are ready to receive queries via email, identify suitable opportunities and pitch your responses.
Wait, identify opportunities? Yep.
How To Identify Relevant Opportunities on HARO
If you're looking to increase your online presence and get high-quality backlinks from HARO, you need to keep it relevant.
So while the platform is going to dump a ton of "queries" in your inbox every day, a lot of them won't be suitable for your personal or company brand.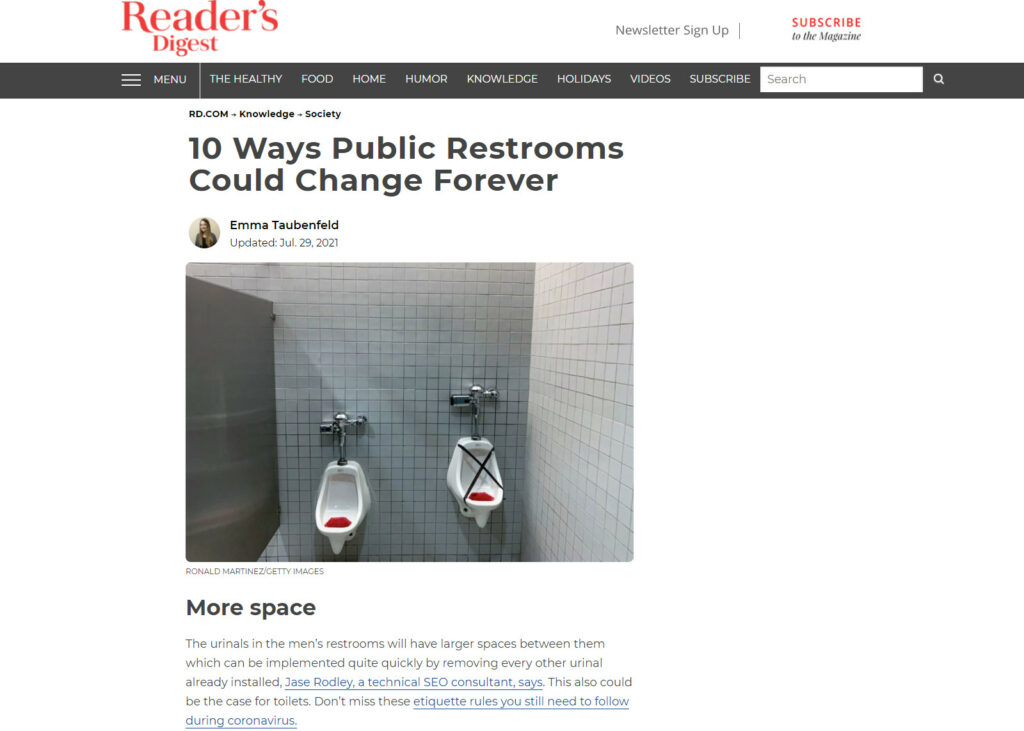 Responding to queries that you don't have insight into, typically means you won't get published. And putting in effort to not get published means you've wasted your time.
Not only that, you've wasted the reporter's time as well and may piss them off for future opportunities. Nobody wins.
If you're going to comment on an area outside of your expertise, you better have a good angle, or be willing to comment on the obscure (where nobody else is pitching).
Instead, focus on only the most relevant opportunities to pitch your blog by following these key steps…
Narrow Down Your Preferences
You can choose to receive emails for all categories, but your life will be easier if you narrow down to the most relevant categories for your brand and personality.
This can be done within the HARO platform, and will help you to focus on better pitches.
Set Up Email Filtering
Unless I'm trying to prove a point and get a link on a ridiculous topic, I use Gmail filters to automatically delete HARO digests that don't include keywords like "SEO", "online business", "affiliate marketing", "lead generation" and so on.
After all, I don't want to waste my time reading emails that don't have any opportunities for my personality.
Read the Requests Carefully
Now you have the most relevant requests in your inbox, make sure you meet the requirements!
Do they require that you're an accredited healthcare professional? If you aren't, there's no point in replying.
Are they wanting US residents to comment? Don't bother replying from Australia!
From here, it can get more complex depending on the outcome you're seeking. For example, when clients of Dialed Labs buy our HARO service, most of them are looking for high authority, dofollow backlinks.
As a result, we filter the opportunities once more based on the authority of the website, or publication's domain rating, and the type of link we expect to win.
It sounds simple, but it takes a long time to collect this sort of data. If you're seeking a similar outcome, it's best to start tracking this information, and then filtering your future efforts based on what you discover.
Tips for Responding to Queries
Responding to queries can be fun, but you need to do it strategically. Spraying and praying does not work so well.
Here are some tips on how to use the platform to get backlinks, press, and the best conversion rate from your HARO pitches.
Read the requirements: Understand the query before you start typing. This is much like writing a cover letter for the job—you might be the most relevant person on the planet, but if you forget to include some key information you'll very easily end up discarded. Don't rush to respond before you're 100% clear on what the journalist is looking for.
Research the writer and the publication: Even if it's not explicit in the query, a certain type of response is required. How many sentences of a quote do they typically publish? How many paragraphs? Is there a format that they seem to prefer? Do they use American or British English? Aim to match these hidden requirements as much as possible, so your response is an easy copy/paste.
Highlight your relevant experience: Focus on highlighting your expertise around the topic, but get to the point as the journo wants a quick and precise answer. Draw attention to relevant experience or achievements, but keep in mind that these aren't just certification based. You've done a lot of things in your life, so use any of these to show that you're speaking from experience.
Maximise value: Many people give blanket advice like "keep it short, clear, and to the point". That may be good for life, but it's not always suitable here. Go back to point 2 in this list; can you see a trend where this writer wants 5 paragraphs of text? If so, give it to them, but keep useless words to a minimum. Pack those 5 paragraphs with maximum value, and make it unique so your pitch really stands out.
Make it personal: While it can be helpful to use templates for efficiency, your email shouldn't read like a robot. Remember, journalists and writers are creative people, much like those of us responding. Address them by name and speak to any query-specific needs. I personally like to end my emails with "thanks in advance"—who doesn't like some extra optimism in their life? This improves your chances of getting noticed and picked. And hey, would it be the worst thing if you became friends with them, anyway?
Respond on time: Timely responses will increase your conversion rate. Always aim to respond to queries as soon as possible. Remember, your goal is to make the journalist's life easier, and they have deadlines to meet. Overnight responses are not uncommon, so be sure to check your email regularly. If you've missed the deadline, don't waste your time replying and move on.
Rarely follow up: You read that right. For some reason, many HARO "experts" will tell you to follow up "once or twice per query". This is a great way to get marked as spam. The only time I'll follow up is for queries where I've had a lot of discussion with the writer to give them the most value I can, and built a relationship with them during that process. Otherwise if you didn't get a mention, learn from it and move on.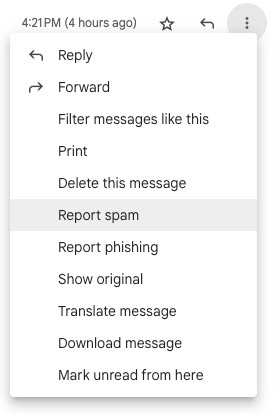 By following these key points, you can increase your chances of securing quality coverage through the site. Keep in mind that the standard for success is high, so be patient and go into this initiative with long-term thinking.
Tracking Your HARO Success Rate
Now that you've established how to use HARO to get backlinks and press, it's time to assess how your outreach efforts are paying off.
After all, the ultimate goal of any PR campaign is to generate positive ROI. This can be measured in different ways, including:
Winning high DR backlinks: quality backlinks help Google to understand which websites and brands are most important.
Increasing referral traffic: backlinks aren't only valuable for SEO purposes, if they are on websites that have readers and an audience already, you should be encouraging some of these people to click through to your site.
Boosting brand awareness: When your name or brand is featured in reputable media outlets, it can help establish authority and credibility in your niche. You can then leverage this to open more doors in the future, by showing that your company has been mentioned on different websites.
Encouraging social media engagement: Sharing your media mentions on social media can create a buzz and encourage your followers to continue the conversation.
More organic search traffic: if your website is technically sound, your content is great, you're winning great backlinks, getting more referral traffic, getting your brand name out there and seeing more social media engagement, it would be an anomaly if you didn't get better rankings in Google's organic search results.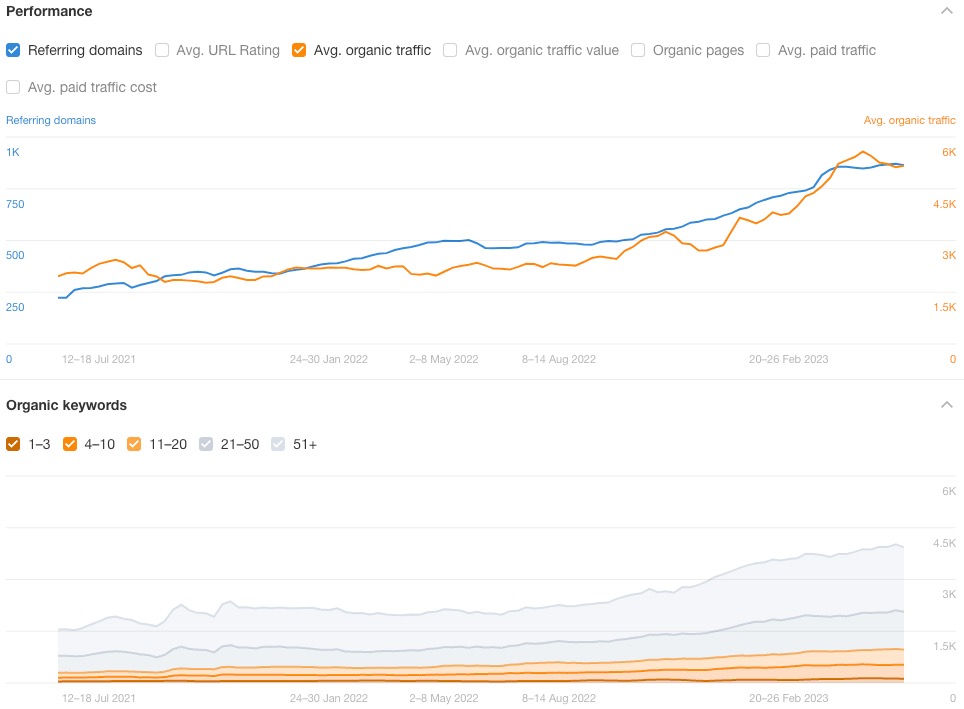 But let's not jump the gun here. If your goal is to learn how to use HARO to get backlinks, there's no doubt that it will require patience and a strategic approach to succeed.
In order to improve over time, you need to collect data that can help you to do so. Think of it like a diet tracker and a daily set of weight measurements—by collecting that information, you can make informed decisions about how your inputs affect your output.
When we run a digital PR campaign for a client at Dialed Labs, we don't only use HARO, but also other platforms like Help a B2B Writer, Profnet, SourceBottle and Terkel. We track which how well each platform converts for each individual account.
Links won are then logged in our system with the site's domain rating, and the most typical type of link attribution that the site uses, such as:
citation (no link, brand name mention only)
dofollow
nofollow
sponsored, and
ugc.
By keeping a single "source of truth" for your HARO link building campaign, you can get a holistic view of how your outreach efforts are performing and identify areas to improve.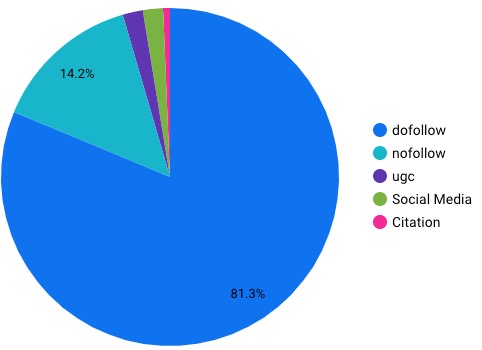 Conclusion
Whether you're a blogger or content manager wanting to promote your content, or a founder looking to get press, Help a Reporter Out is an opportunity well worth exploring.
There's just one key point that I haven't mentioned so far—all the strategy and tracking in the world can be outperformed by effort.
Winning the digital PR game absolutely requires volume. Even if you make 10 of the most incredible pitches, chances are you'll only land one mention (at most). So while being organised is important, don't over analyse the situation. Get responding as soon as possible!
While using HARO is time-consuming and the learning curve is steep, the benefits are undeniable, and as a link building consultant, it's one of my favorite methods of winning backlinks.
Of course, if you don't have the time or resources to devote to crafting a winning HARO pitch, or if you simply want to shortcut the learning process, there's always the option of outsourcing the work to a team of experts, like mine at Dialed Labs.