Once upon a time, my wife and I took a chance on a 4 week trip to Andorra. It was time to rationalise our whole living/working while travelling situation.
We'd planned to get residency in Panama but after a visit and time to think it over, we both agreed that it wasn't what we were looking for.
A tiny little principality had long been on our shortlist as a possibility that we had to check out, so we thought we'd take a trial run to live in Andorra.
Over 4 weeks, we lived an average every day life and fell in love with the country during potentially the quietest time of year.
By the end of our visit to Andorra, we had organised a bank account, signed a lease, our residency application was in progress and for the first in a long time, we were ready to put down roots.
It was a massive decision, but it felt so right for so many reasons.
As I update this post many years later I can confidently say that Andorra is home to us.
We visited many countries in search of a place that could take that status, but this little country has stood the test of time for myself, my wife, and now our son, who was born here.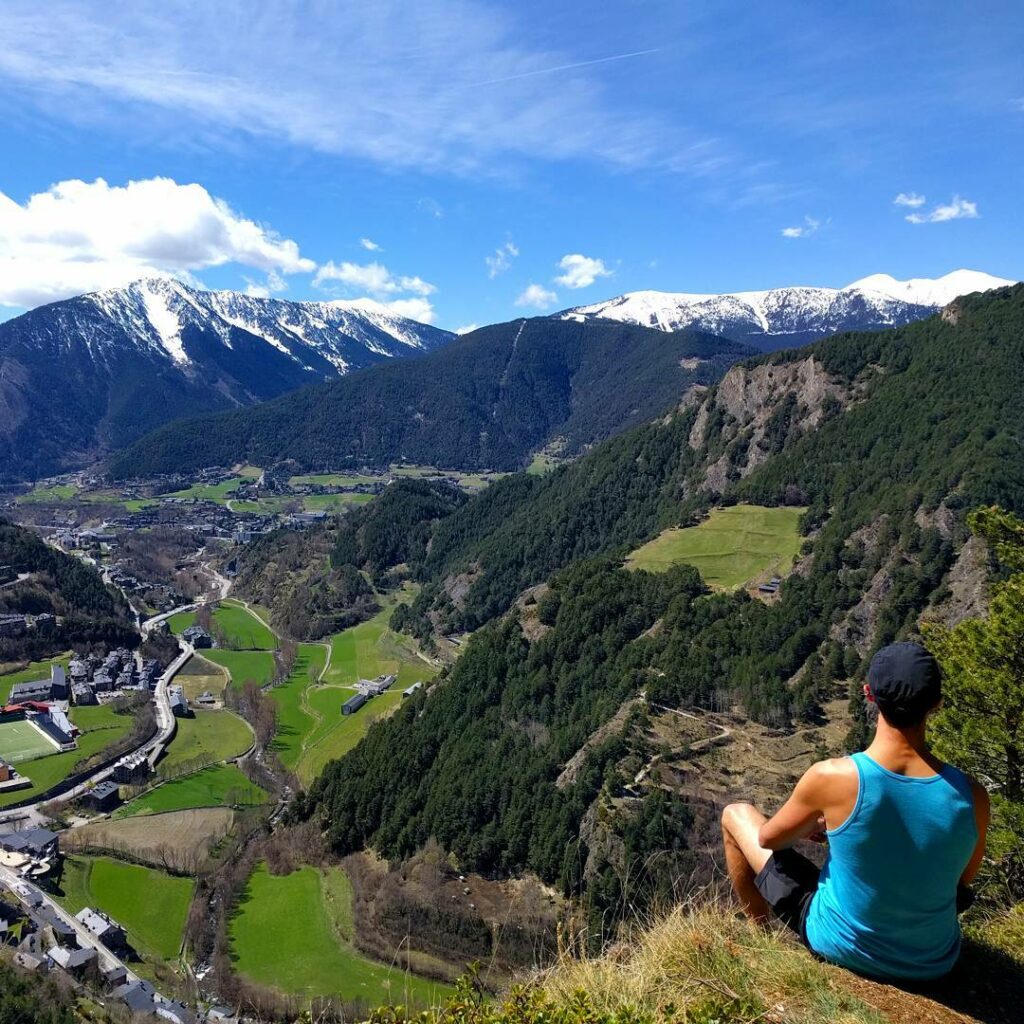 Where Is Andorra?
Having spent a lot of time in mountain biking and skiing circles, we'd known about Andorra for a long time—both the UCI MTB World Cup and Freeride World Tour happen here.
Some random facts about Andorra:
It's a land locked country between Spain and France
It is not part of the EU, but it does use the Euro
It is around 3 hours by bus to Barcelona (€15) and a little longer to Toulouse. Though there (sort of) is an Andorran airport, BCN and TLS are the closest major airports
Andorra is the world's only co-principality—it's 'ruled' by two princes
It is claimed that Andorra is the world's 14th oldest country
It is the only country in the world where Catalan is the official language
Andorra's total land mass is 468km²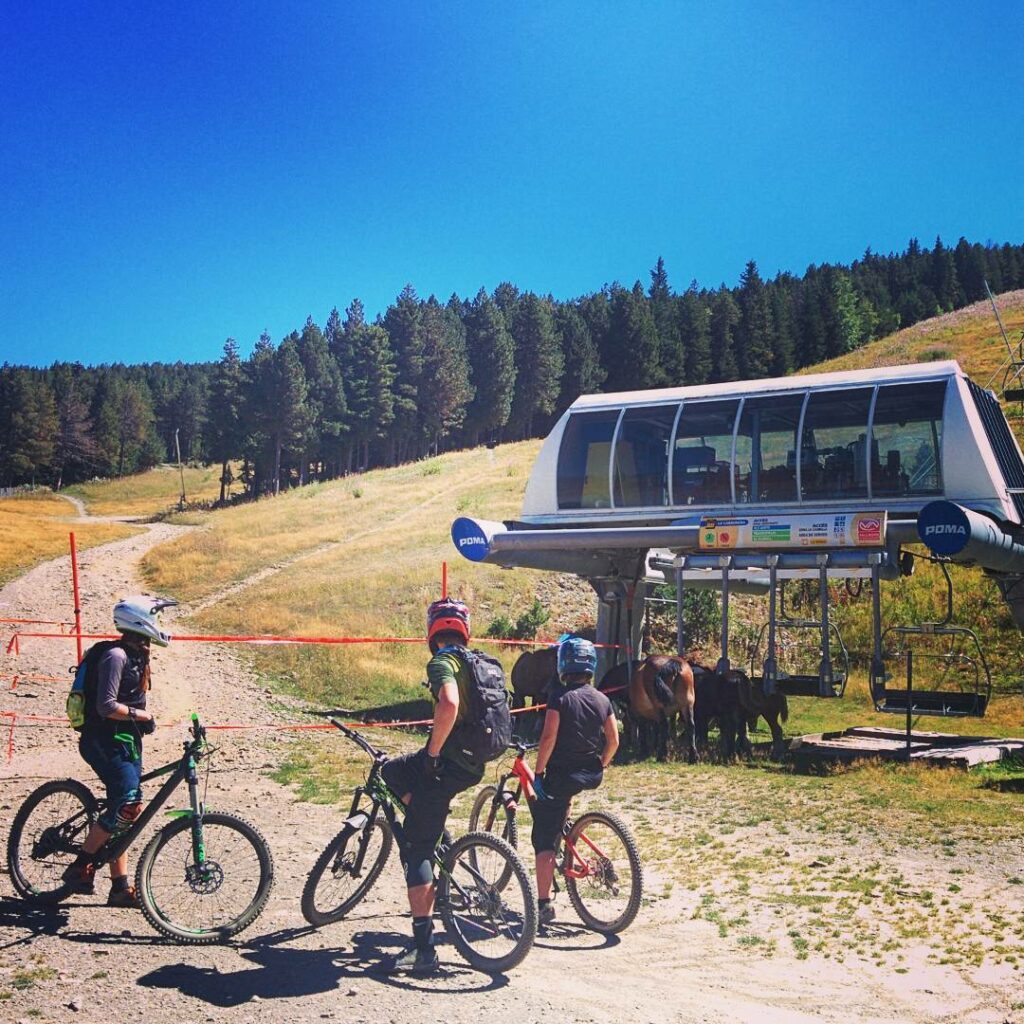 Why Would I Want to Live in Andorra?
It's Safe!
I played down the safety risk when considering the move to Panama, and I feel comfortable in most situations.
It's really nice to live in a country where you can leave your cellphone on a table at a café, let alone giving your child the independence to explore the playground without having to watch them at every moment.
Previously living in Whistler, (Canada), bike theft even while well locked was a huge problem. Here, you can leave your $7,500 bike out of sight without a lock and it's fine.
The locals claim this is the safest country in the world. There are 2 roads out of the country, both with patrolled borders and no airport.
Given it's so hard to warm up your car here, it's not uncommon for people to leave their car running while they visit the pharmacy/bank/bakery.
Andorra's Cost of Living Is Pretty Great…
2 bed/2 bath apartment with car park/storage room: €1250/mo
Utilities: €85/mo (based on a 2 bed apartment)
~285Mbps internet connection: €41/mo
Standard lunch meal: €15
Coffee: €1.25
Beer: €1.25
Gym membership with classes, pool, sauna, etc included: €35/mo
Bike park/ski pass for residents: €380/year
Taxation in Andorra
A lot of people wrongfully assume Andorra is a tax haven. It is not.
However in comparison to many larger countries, the tax system in Andorra is relatively simple. You're better off thinking of Andorra as a giant duty free shop in the mountains.
There's some nuance to the numbers, but in general the rates are:
Company tax: 10%
Personal income tax: 0-10%

Individuals can earn:

€24,000 at a tax rate of 0%.
€24,001-€40,000 at 5%.
€40,001+ is taxed at 10%.

Married couples can earn:
A combined €40,000 at 0% tax.
€40,001+ is taxed at 10%.

Value added tax: ~4.5%
Capital gains tax: 0-15%
No wealth tax
No gift tax
No inheritance tax
The Internet Is Fast!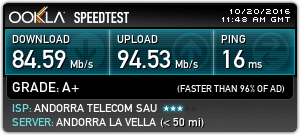 As I understand it, every home and office in the country has fiber that terminates inside it.
Not to the building. Not to the street. Not to your suburb. Right next to your modem! This is a big deal for an Australian.
2018 UPDATE: According to Andorra Telecom some 30,000 homes and 5,000 offices across the country now have upgraded modems, bringing the country's average speed to 285 Mbps.
And a Bunch of Other Reasons, Such As…
Hiking trails are everywhere—we regularly go on a 'lunch loop' and see views that some people pay thousands to see once in their life
All of Andorra's ski resorts have just consolidated, which probably makes it one of the largest, if not the largest in Europe
There's a mountain bike park, too
If you enjoy road cycling, it's a perfect place to train. Many pro cyclists live here outside of race season
Festa majors bring multi-day parties to every village in the country, even when there are only a handful of houses
Booze is at duty free prices
For a small country, there is always some sort of event on
If you're into cars or motorbikes, your people are here
Almost every house or apartment in the country has amazing views
It's the top 5 healthiest country in the world according to The Lancet
It's one of few places in the world where you can get residency for not a huge financial outlay while paying very reasonable tax and in sum, enjoy a reasonable cost of living.
Given this reasonable cost of living, you can enjoy the safety and comfort of a 1st world country
If you need to spend some time in a big city Barcelona is only a bus ride away
Andorra has a beautiful mix of old villages, technology and countryside. In a 1km walk I can pass tobacco fields, horses grazing, historic buildings, modern apartments, tractors carrying bales of hay, daily driven supercars…and Fiat Pandas!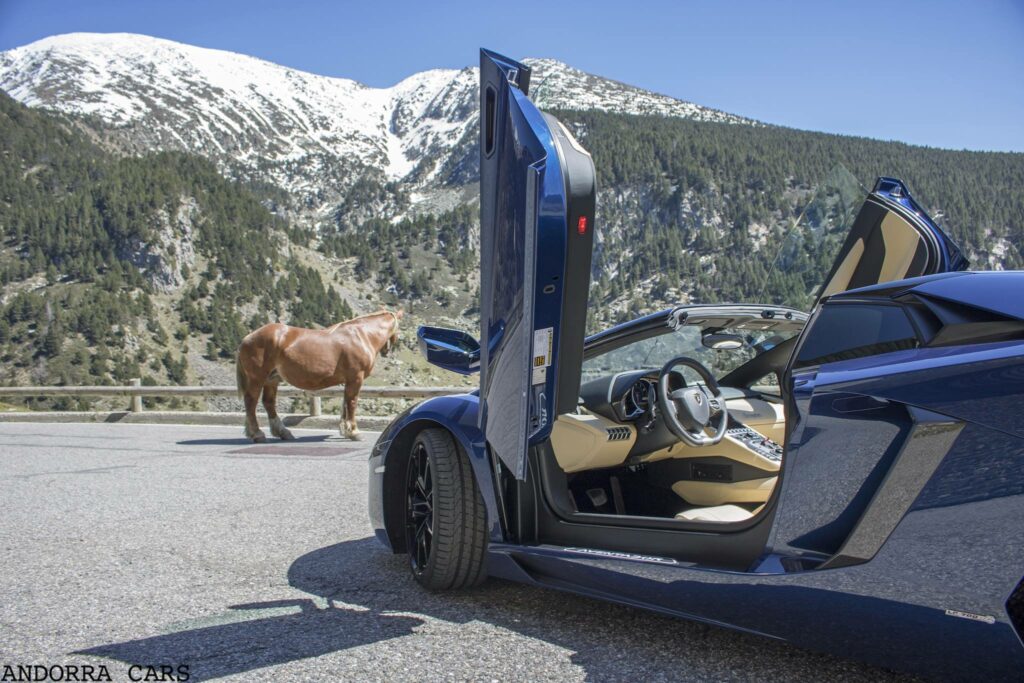 What Sort of People Live in Andorra?
People come from all walks of life in Andorra (as you'd expect anywhere). Obviously there are the Andorran born locals; some families have been here for centuries, others for one or two generations.
Historically people have emigrated from France, Spain and Portugal, but many also came from Great Britain. Nowadays, there are more and more from Eastern Europe, America, the Philippines.
Some are workers coming for a higher salary than elsewhere in Europe, some are perpetual travelers simply looking to plant a residency flag. Others are looking for a lifestyle change where they can spend their time skiing, hiking, cycling or maybe learn a new language and settle into the simple life.
Some have enormous amount of wealth. Others are happy to own what is in their backpack and spend their Summers hiking around the country from camí to camí.
The good news, is almost everyone has an interesting story to tell. Extremely interesting conversations are a daily occurrence.
So How Do I Get Residency in Andorra?
For a lot of people, residency has nothing to do with tax, while for others that's the #1 motivator.
Outside of getting a job for a local business, you have 4 options, split into 2 categories. I'll mention them briefly below, but for more detail, read my post on how to become a resident in Andorra.
Passive Residency
This is ultimately "Andorran tax residency". It's for those that don't necessarily want to be tied to this beautiful country for the whole year but still want the taxation benefits.
Passive residency requires you to:
be in the country for 90 days each year
show proof of private insurance,
show a 100% clean criminal record,
have means to support yourself and your family, specifically, 300% of the minimum salary for yourself, and 100% per dependant, deposited into an Andorran bank account each year,
place €47,500 in a government bond for yourself, and €9,500 for dependents,
pay a €2,500 fee to collect your residency card, and }500 for dependents.
In addition, the category you choose will also require:
Residence Without Lucrative Activity (D.1.1.): Investing €600,000 within the country, typically by buying real estate in Andorra.
Professionals in International Business (D.1.2.): Starting a company in Andorra, where at least 85% of business comes from other countries.
Accredited Athletes, Scientists & Artists (D.1.3.): Be a world class athlete, scientist, personality (yeah, me neither 😂)
Active Residency
Requires you:
to spend 183 days each year in Andorra (6 months),
to pay into the local social security scheme, there are discounts but long term the cost is ~€474.85/mo per applicant, which gives you excellent medical coverage in Andorra, France and Spain and a (theoretical) pension if you stay for 20 years,
to make make a €50,000 deposit in a government bond.
Essentially the government is looking for residents to become part of the community and contribute to the positive development of the country.
2017 UPDATE: The door may be closing on affordable active residency, with the government floating the idea of a €30,000 bond to come in through this route. To my knowledge at time of writing this hasn't actually been enacted, but if you are thinking of moving here it may be good motivation to do so earlier.
2018 UPDATE: A €15,000 bond is now required for all active residents applying for "Compte Propi". This is only for the shareholders of the company you are setting up who seek residency in Andorra. Dependents, whether they be spouses or children do not need to pay this bond.
2022 UPDATE: It appears that this bond will be increasing to €50,000. This has not yet been passed as law, but most likely will be implemented within 6 months. If you want to get in without committing this amount, now is the time.
Category D
Start a company in Andorra, requiring €3,000 for share capital, or
Invest in an Andorran company, owning 34% of this company or more.
Be a company administrator or secretary.
I chose the active residency route, as we had every intention of calling Andorra home, spending the majority our time within the borders, and moving here for good.
After travelling a lot and being on wondering "where is home?", we'd decided on spending a minimum of 9 months in one place each year, only leaving briefly for some sun during Winter or to visit friends/family.
I later stumbled on this post. It seems we aren't alone!
Since settling into Andorra we've found ourselves less keen to travel. After a week away on business there's nothing I look forward to more than a hike across the road from my place. Home feels like a holiday, even when we're working!
How Much Does It Cost To Move Here?
This varies greatly depending on what you're willing to pay for and how much you can do yourself.
Are you only paying government fees? Or you want an English speaker to register a company, apply for your residency, social security, transfer your driver's license, negotiate your rental contract, introduce you to a bank, etc?
If you're an English speaker going for active residency, I'm willing to wager you'll need around €7,500 by the time you pay for company formation, certificates (with apostille) and assistance.
This is on top of the government bond and €3,000 in share capital which your company can use later.
If you're getting lots of help or you are a couple with dependants, that can ramp up to €15,000. Costs can add up, especially depending on where you are from.
We needed plenty of original, apostilled certificates from Australia, and these were couriered to us so we didn't lose time as they always needed to be within 3 months of issue—for my wife and I, these certificates set us back over €500.
Keep in mind though, that in comparison to other first world countries, this is still very affordable.
How Long Does It Take?
This will depend on the visa you are going for as you need to wait for company registration first, but we've heard as little as six weeks and as long as nine months.
We applied over Christmas and had some delays as a result. In the end, it took around 6 months.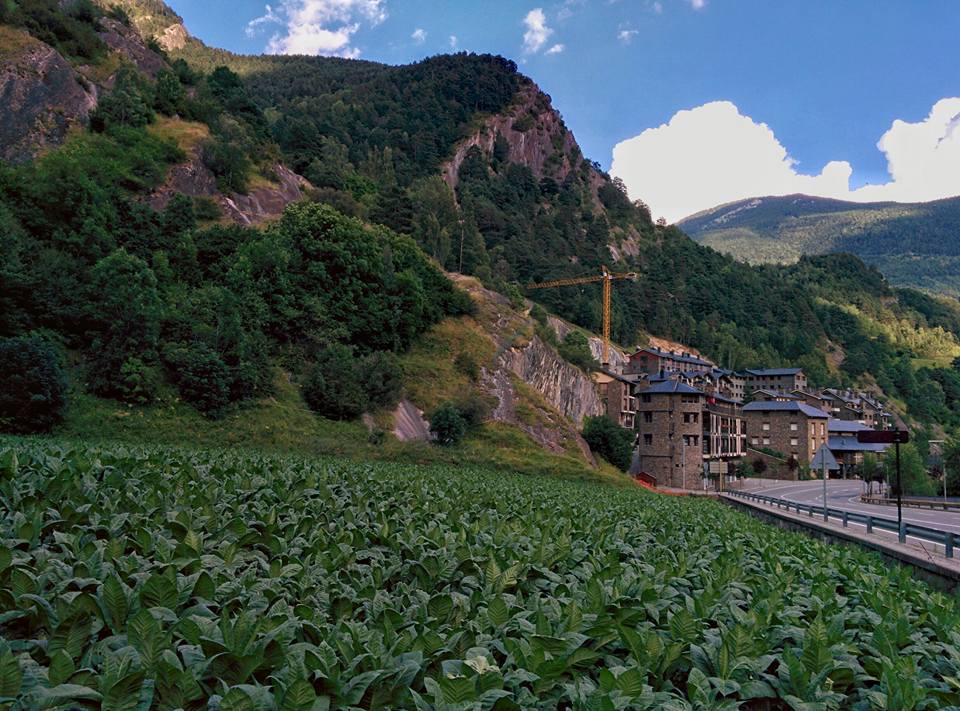 What Are the Downsides of Living in Andorra?
As with anywhere, life in Andorra has it's pros and cons. I am pretty well enamored with life here, but I can 100% respect it's not for everyone.
Let's look at some realities:
It's not always clearly documented, and getting a clear answer on government policy can be hard.
If it is documented, that document is in Catalan which is difficult to get literal translations of.
You can't read a guide and easily relocate here, you really need to hit the ground and explore or find someone trustworthy who can guide you.
You can't rock up to an global tech startup meeting to meet contacts, more effort is required than most major cities.
For those running a business, it can be hard to find software that works with local systems.
Stripe (the payment processor) still isn't available here!
Get used to explaining where it is ("No, it's not in Africa!").
It can be tricky to get products shipped here. When you can arrange it, you'll pay a ridiculous customs declaration fee, even if no tax is applied.
They still have 6 digit phone numbers—this can cause trouble with phone verification with many websites.
It's a tricky place to learn the language. Despite Catalan being the official language, much of the country spends their day speaking Spanish or French. Or Portuguese. Or, to a lesser extent, English or Russian.
If you travel a lot, the 3 hour bus ride (or ~2.5 hour drive) at the end of your flight into BCN or TLS could be a deal breaker.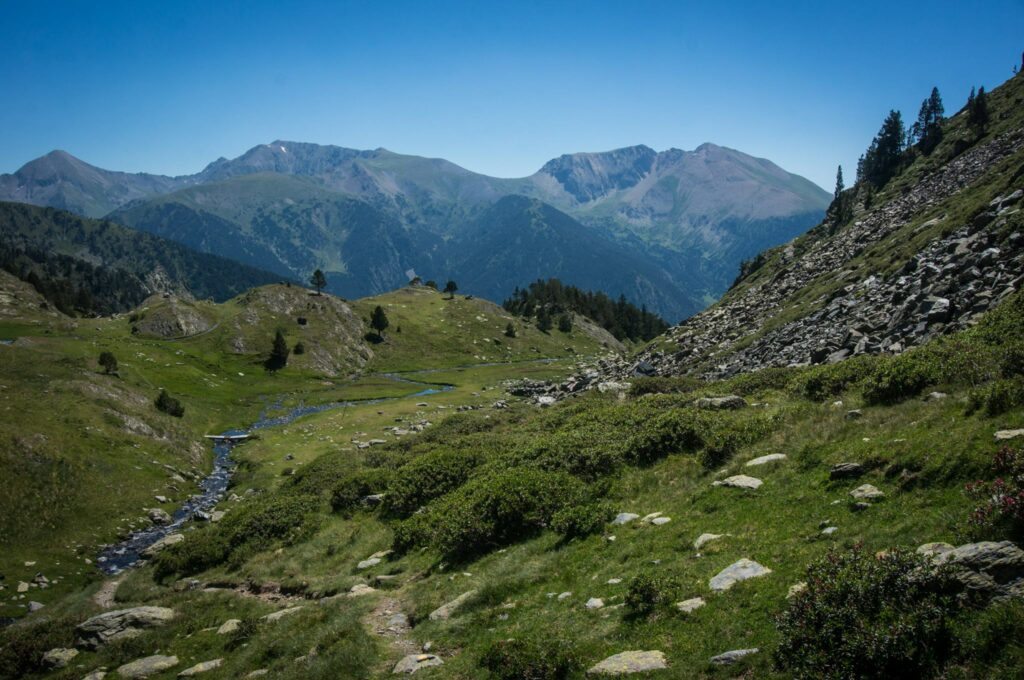 So that's the major points I can think of for now. If you have questions about living in Andorra or if you want to visit and check it out, leave a comment.
TL;DR. Andorra is a beautiful, affordable, safe place to live that is perfect for the location independent, with many, many opportunities to spend outdoors being active.
2019 UPDATE: I've had a lot of people ask lately "do you still like it there?" Of course! Andorra is not perfect. There are pros and cons to every country! But, for our family (and what we value), it's as near to perfect as we're likely to find anywhere.
2020 UPDATE: Andorra's still great, despite what you may have heard. Statistically, Covid-19 has "ravaged" the country, but in actual fact most people I know feel very safe. The government has treated us like adults, been transparent, and done the best they can given the situation.
2021 UPDATE: Many of you have asked me if I'm still in Andorra. The answer is a resounding "yes". My son attends 'Escola Andorrana', an Andorran school and we still feel very much at home among the local community.
2022 UPDATE: My gym has just been refurbished and I continue to make great new friends (many of which are through this blog post). The country has changed a lot. Heating, electricity and fuel costs are increasing, but this isn't limited to Andorra of course. Similarly, renting in Andorra has become much more difficult for newcomers, though a ton of new construction work may resolve some of the lack of supply. I'm still very happy this is home.
Still Have Questions?
I genuinely believe Andorra is one of the best countries for entrepreneurs, website investors, share traders and remote consultants to plant their resident flag in a country that gives them a very livable home base.
If you are thinking of moving to Andorra and have questions about what it's like:
Leave a comment below!