One of the biggest perks of running an online business is the freedom to choose where you want to live. If you choose well, you'll be settling in a country that not only supports your business but your lifestyle goals too.
The challenge, however, is that like building your ideal business, there's no step by step playbook that you can follow. You need to do the research, do some recon visits and spend time finding the perfect place.
What you deem as the "best country to live in" may not be the same for your friends and other entrepreneurs.
While I value proximity to mountain bike trails, a strong internet connection and quiet weekends in nature, you may value proximity to a beach, a strong cafe culture and party scene.
Some countries have perks that others just don't come close to. Favourable tax regimes, ease of residency applications, solid internet connections and safety are just some of them.
In this article, I'll go over some of the most entrepreneurial countries to live in, from my own perspective of someone running an online business.
It's important for you to remember that this is just a thought exercise. This list is entirely subjective based on my own research, interests and priorities. These are countries I've considered for the needs of myself and my family, nothing more. I encourage you to use this list to spark your own research.
How Much Does Location Matter?
Before I moved to Andorra, I had some strong notions of where I wanted to spend the rest of my life. All of that quickly changed once I became location independent and started moving around continents, looking for a new home.
Some countries offered a highly appealing "fun" lifestyle, while others offered stability and a quiet environment. To make the decision making process more challenging, I also had to take into account the needs of my wife, future family and the business I was building.
Back then life took a focus on finding a location that ticked off all these boxes:
Access to the environment
Affordable cost of living
Agreeable climate
Ease of getting residence permit
Proximity to supermarkets and shopping
Proximity to a major international airport
Reasonable tax system
Reliable, fast internet connection
Limited commitment
Most of this probably makes sense to you, with the exception of "limited commitment". What I mean by this is, being able to "try before you buy".
Different countries typically involve different languages, cultures, banking systems, cuisines, education systems for your kids, driving on a different side of the road and so on. It's not out of the realm of possibility that your move to a new country won't work out (and that's ok!).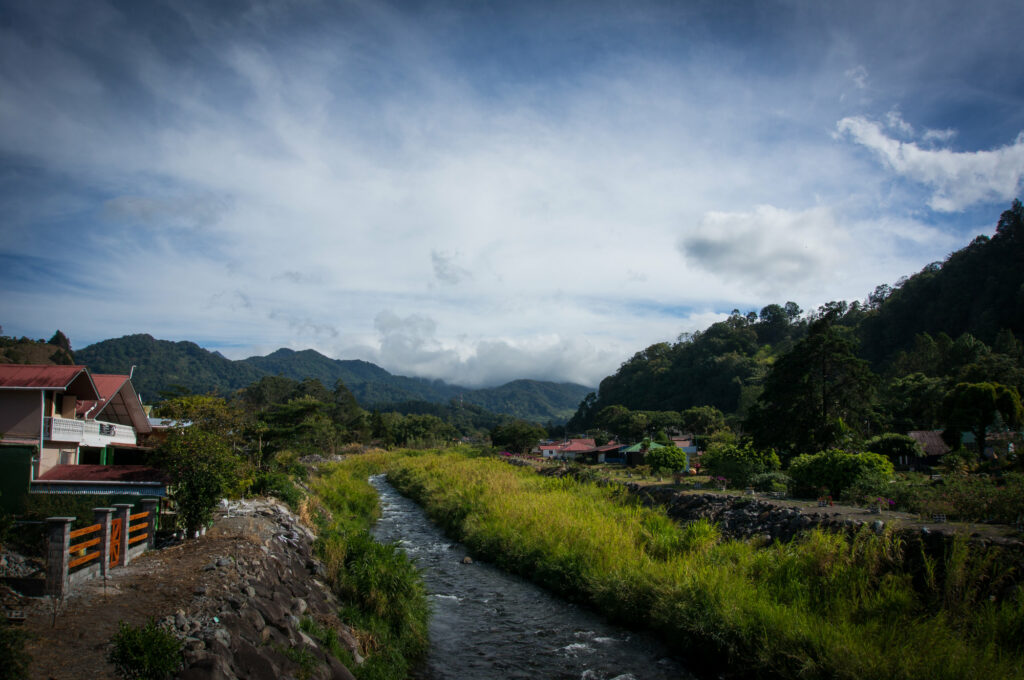 So when it was time for us to make this decision, I wasn't keen on buying a $500,000 property or making a huge investment in some sort of government fund just to get a residence permit. This gave us an "easy out" in case things didn't go as planned.
Andorra ticked most of these boxes for me — which I'll get to in a moment. I can comfortably sustain a business, spend time in a nice home eating healthy food and also make the most of the mountains.
While there may be locations where startup funding is easier to come by or business networking groups are more prevalent, these weren't a factor for me. So it's important to consider what you're seeking first, before picking a country from a list on a random website.
Does location really matter? Some would say "not so much". To me, it makes a world of difference. If you're an entrepreneur with the privilege of location independence that gives you the freedom to choose where you can live, why wouldn't you pick the perfect place?
What to Consider Before Making the Move
As exciting as it sounds to pack your bags and fly halfway across the world, there's a lot that goes into "shortlisting" the right country.
Sure, you may not have the same restrictions as someone with a brick and mortar business but there are a couple of things you'll want to keep an eye out for.
Ease of Residency for Entrepreneurs
Before you go ahead and set up a remote office in a country that offers amazing tax benefits and cheap labor, find out what residency programs it offers.
While getting a visa from employment is becoming increasingly difficult in most developed countries, it's often much easier for those of us who own a business.

How much will you need to invest in an entrepreneur visa? Do you need to enroll in a local social security scheme? How long is your visa valid for? How much time do you need to spend in the country each year to guarantee your visa will be renewed?
Shifting base without asking questions like these can cause frustrations down the road.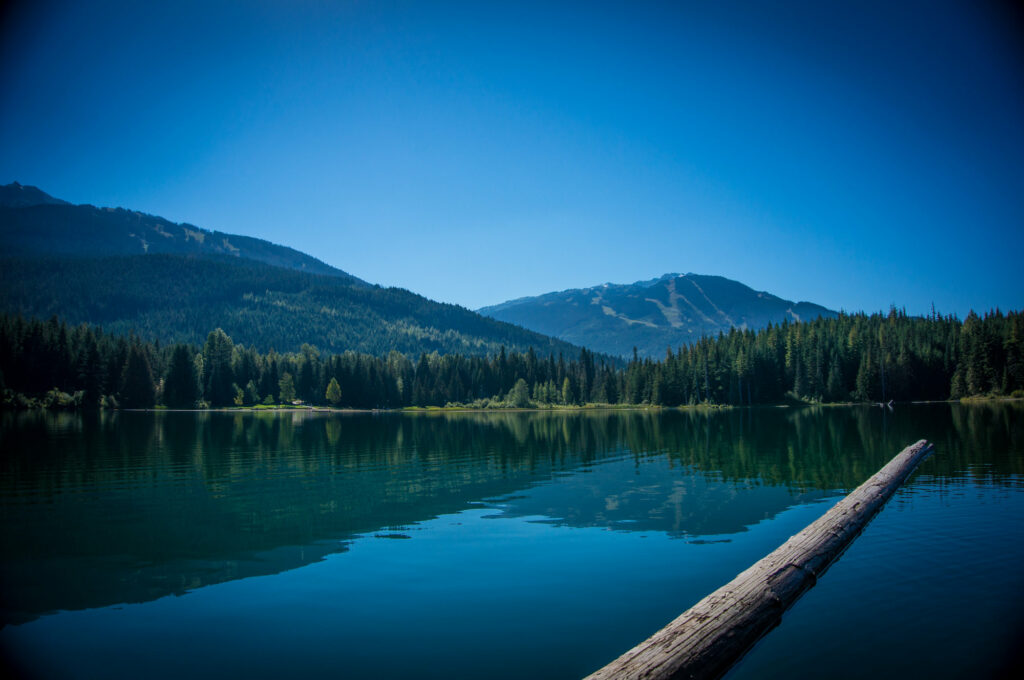 What Your Business Needs
If you need to make sales calls every day, you might want to be in a similar time zone to your clients or customers. You'll certainly want a reliable internet connection.
On the other hand, if you run an eCommerce business — even if you outsource to a 3PL, you'll probably end up in a situation where you wish you could see your product in person.

These are only a few examples but you get the gist. Once you know what your basic business requirements are, you can start narrowing your search down until you're looking at your most viable options.
Maturity of Your Business
Many countries offer schemes to come to their country and start a local business. This sounds great, but if you don't know the business culture and you have zero local credibility, it can be a hard slog.
If you have a service based internet business, it's probably the case that your initial clients originated from a local community that trusts you.
If you can, work towards growing your business before leaving your home country to give yourself some runway. Incorporating in a new country and starting from scratch will probably take longer than you think. You don't want this to be the reason your life in a new country doesn't work out.
Networking
If you aren't among a community of other business owners who can guide or bring business your way, it can slow your growth.
Nowadays there are loads of online communities to call on for support. You know yourself best forever. Most of us have been locked up at home for some portion of 2020. Has this been a great opportunity to grow your business or a misery?
If it's the former, you may not need much of a local business community to network with. But if you need strong networking opportunities to thrive, lean into that. Look out for countries that have a strong expat community or even better — one which is a hub for digital nomads.
Reliable Internet
This one's a no-brainer but — for your online business to succeed, a stable internet connection is an absolute must.

If you're living in a country that already has fast internet, you won't think much of this. But move into a city where setting up client calls is an absolute nightmare and you'll see what I mean.
The good news is that most entrepreneurial countries that you encounter will have stable internet, especially if they're a hub for tech and startups, but don't be complacent.
In my home city of Adelaide there are still houses that struggle to get internet speeds that most third world countries put to shame.
Transit Hubs
If you plan to travel often to your warehouse, see business partners or go to events, certain locations will be better than others.
Singapore, where 45 minutes in a taxi to the airport is the worst case scenario, is much more convenient for flights than where I am in landlocked Andorra, where I need to drive into Spain just to access an airport.
Choosing a country with a good geographical location and easy access to airports is a big deciding factor for most people. Do remember to ask yourself however, if you live in paradise, do you really need to travel as often as you do now?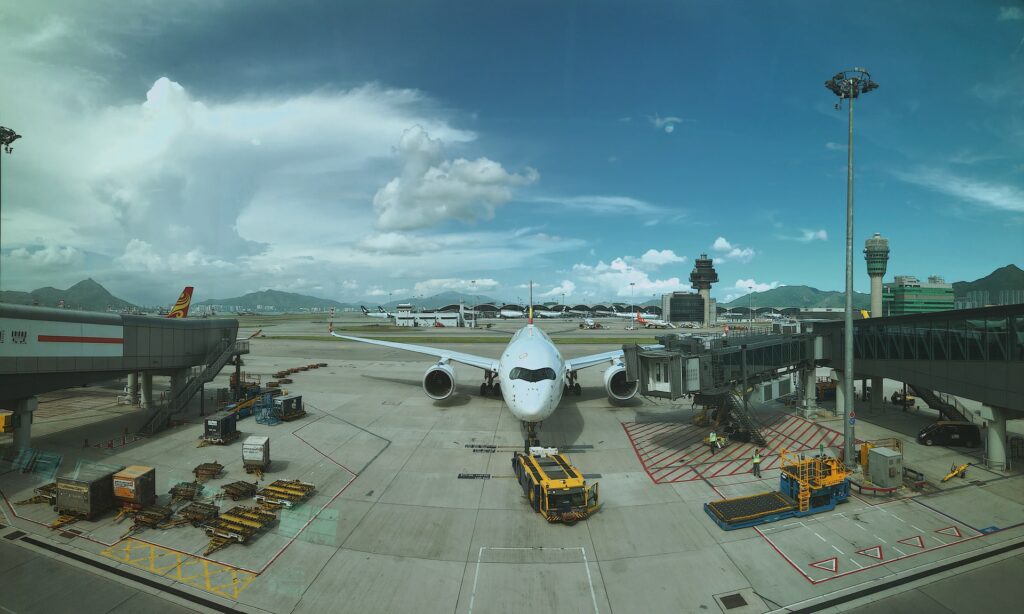 Other Lifestyle Factors
Business and entrepreneurial goals aside, you will want to choose a country where you actually enjoy living. There's no point in a low cost of living if you hate being there or if the safety of yourself and your family is compromised.
Some places may offer great stunning beachside views but horrible healthcare or education systems. Others may have little to no access to nature, but an incredible cafe scene.
It's best to inventory your own lifestyle, and even prioritise your needs to help choose your newly adopted home.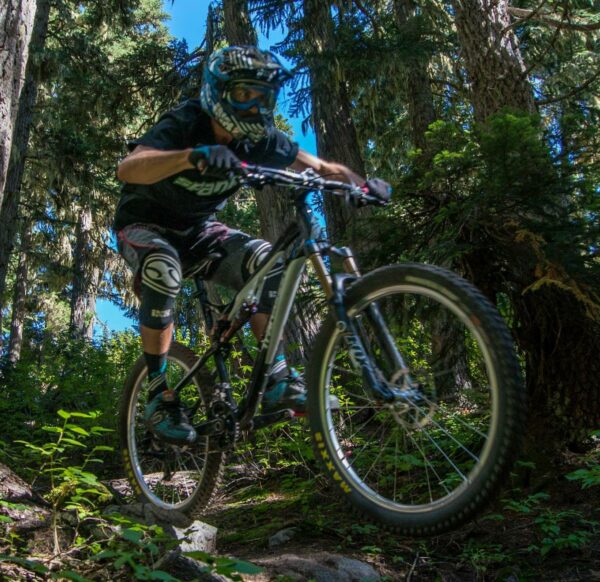 Countries Every Entrepreneur Should Consider
We live in a time where you can run an online business from just about anywhere. The place that is right for you may not be on this list, but hopefully some of these places spark further research and curiosity into similar opportunities, or neighbouring countries that could be a good fit.
Please keep in mind that this list is likely biased and heavily influenced by my own research and experiences. It's in alphabetical order, there's no other prioritisation here!
Andorra
Am I biased towards the country I live in? Definitely. Does that make living in Andorra any less awesome for an entrepreneur like myself? Definitely not.
Stunning landscapes aside, residency in Andorra is an interesting option for investors and entrepreneurs. Many come for reasonable taxation policies and end up staying for breathtaking views and a high quality of life.
Companies registered in Andorra pay up to 10% in tax, but in reality, resident companies will end up paying less than 10%.
The same goes for personal income. Andorra's tax system is very fair, with most residents paying closer to 5% after everything is considered.
'Compte propi' involves employing yourself through your own company. This is how most entrepreneurial residents enter the country, and in my opinion is a bargain.
You need to spend 6 months of the year in Andorra and pay into the local social security and healthcare system to get access via this path.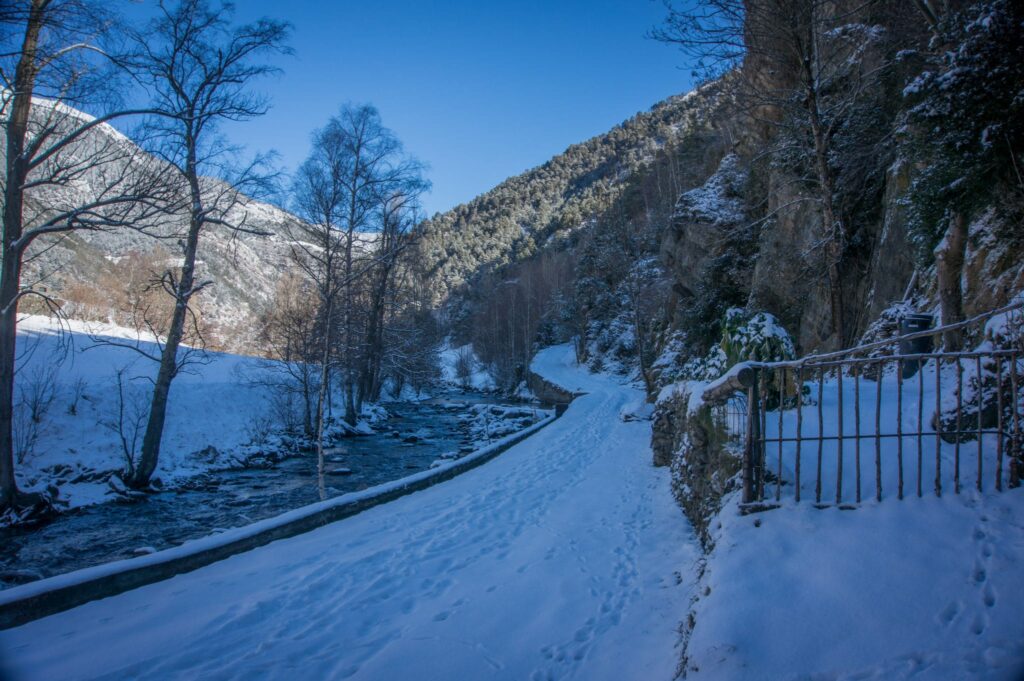 Colombia
A high-quality yet affordable lifestyle coupled with an easy residence application, Colombia sees its fair share of location independent entrepreneurs. Medellín in particular has become a real hot spot in the last decade.
As long as you can prove that you have US $3500 in income – whether from rent, annuity or interest; you qualify for Colombia's "Rentista" visa.
This is a temporary residency visa for 3 years, renewed every 3 years. After 5 years it can be converted into a permanent residency visa.
Colombia unfortunately doesn't offer residents the same tax benefits some other countries in this list do. It's taxation laws mean that you'll be taxed on your worldwide income, regardless of whether you make your money inside or outside the country.
It's cost of living is very reasonable though, so you just need to run the sums and decide if it's worth it for you.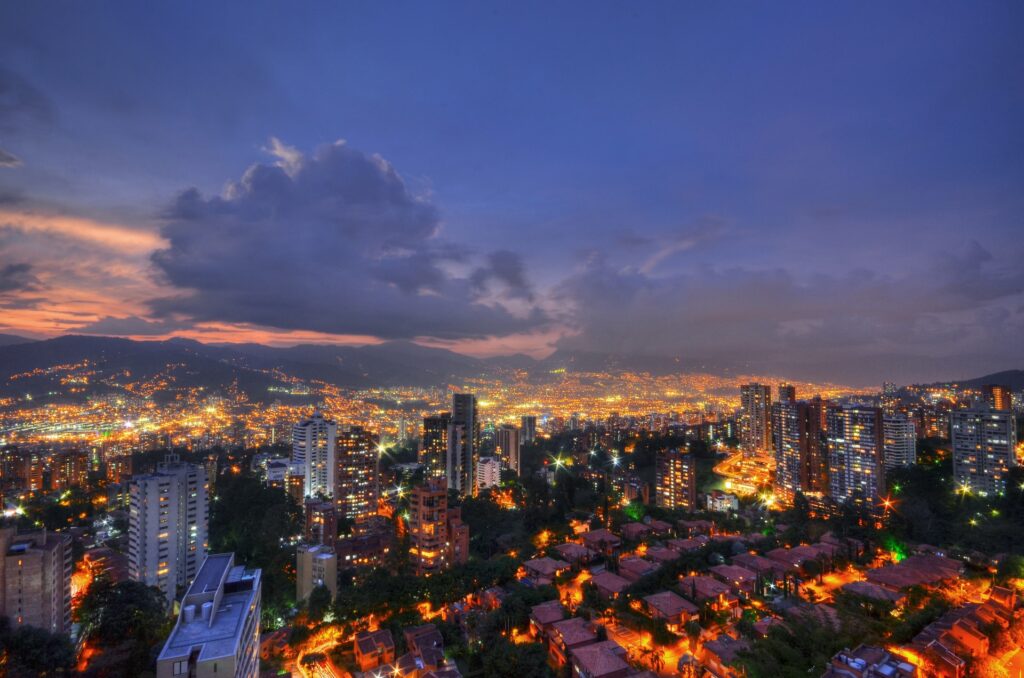 Georgia
Claimed to be one of the top countries in the world for starting a business, Georgia shows a lot of promise for budding entrepreneurs.
It has a territorial taxation system which means earnings from outside the country can be tax-free. For foreign investors and entrepreneurs, Georgia offers 4 types of residence permits. These are:
Work Residence: for those who have founded/registered a company in Georgia
Investment Residence: 5-year visa for those investing at least $300,000 USD
Short-Term Residence: 1-year visa from a $100,000 USD investment
Permanent Residence: those with the Investment Residence can apply for this after 5 years
Tbilisi, the country's capital and where most new residents choose to call home, is also one of the world's least expensive cities for expats. To top it off, Georgia is strategically located so it's simple enough to get there from just about anywhere.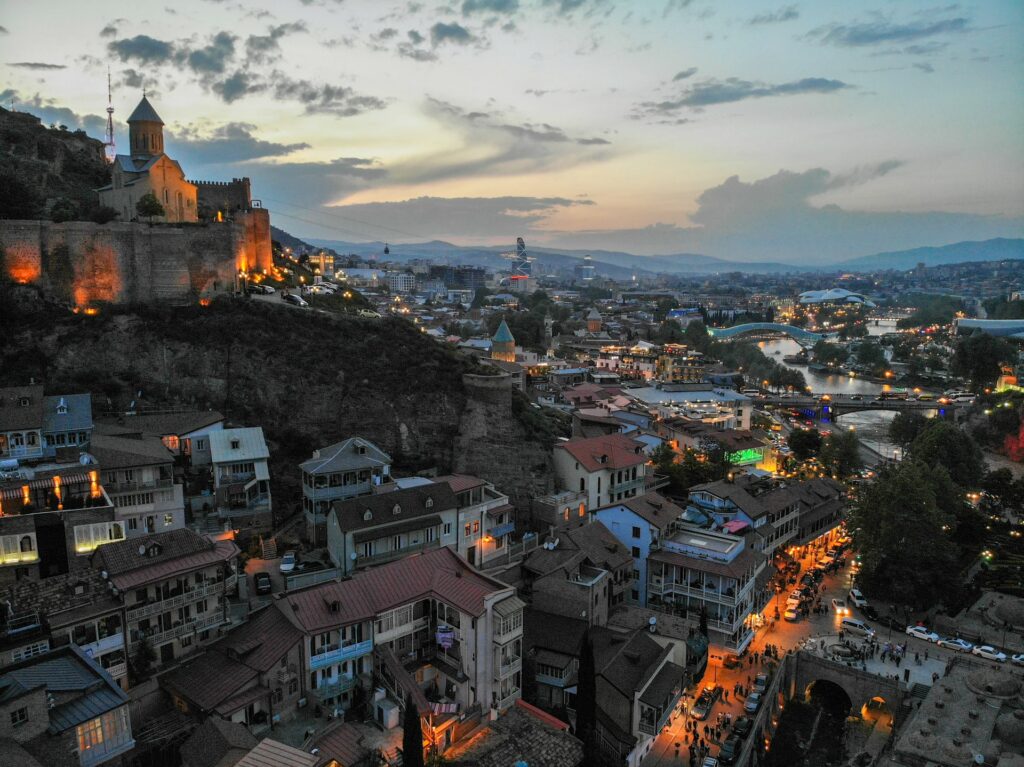 Indonesia (Bali)
Great weather, heavenly beaches and a low cost of living are some of the reasons why Bali is a hotspot for many digital nomads. For entrepreneurs looking to escape the city grind without giving up the daily hustle, it doesn't get any better than this.
Thanks to the many Aussiesexpats that flock to Bali, the networking opportunities are many. The only tricky part is the visa system.
Getting a visa that allows long stays isn't as straightforward as you'd expect, with many foreigners choosing to live on tourist and "sosial budaya" (family and friends) visas. The summary is for many people, 60 day visas are as good as it gets.
A positive outcome of the covid situation seems to be that Indonesia is changing their tax and residency systems to cater to expats, so hopefully this becomes a much better option in the future.
In comparison to other developed economies, Bali has a low cost of living. With plenty of tourists flocking to Bali every year, you'll never run out of potential customers or clients.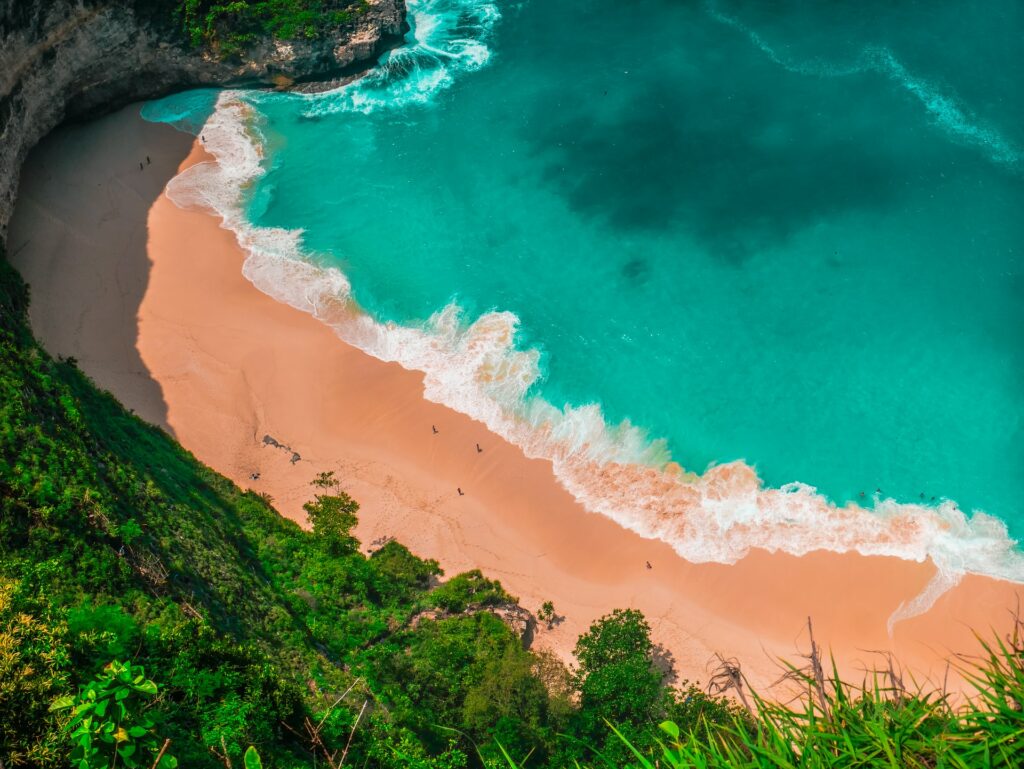 Malaysia
With its quick evolving startup environment, Malaysia is another popular destination for many business owners seeking expansion.
Malaysia follows a territorial tax structure like many other countries which means foreigner-earned income may not be taxable.
The startup ecosystem in Kuala Lumpur is great for those in the fields of tech. You can easily apply for the Malaysia Tech Entrepreneur program and stay anywhere from one to five years in the country.
While the MM2H program is on hold, I'm hopeful that a newer and better one will take its place. In the meantime, perhaps a more interesting option is to set up a Labuan company, which can then allow you to apply for a 2 year work permit for yourself and your family.
The quality of living in Malaysia is high with Kuala Lumpur being dubbed a smart city because of its close personal ties with many tech giants.
Flying to just about any city from KL doesn't get much easier, but even if you're up in Penang or in a more remote location like Langkawi, you're still very well connected with quick, cheap flights to most major transit hubs.
Malta
Where other countries were banning iGaming and casinos, Malta decided to take a different approach. Fast forward to the present and Malta is now a booming hub for tech, blockchain and gambling startups.
If you happen to do business in this space, Malta could be a place worth exploring.
The taxation system is a little complicated but ends with most residents paying a fairly nominal rate — similar to those you'd see in Andorra.
For securing residency in Malta, both the Individual Investor Programme and Malta Residence Programme are great options. The latter requires you to:
Buy a home worth at least €220,000 or spend at least €8,750 per year in rent
Prove that you are financially self-sufficient
Not spend more than 183 days in any other country each year
As to whether or not it's a good fit for you from a lifestyle point of view will depend. It's still very Mediterranean, so an adjustment to that pace of life is important if you're going to avoid frustration.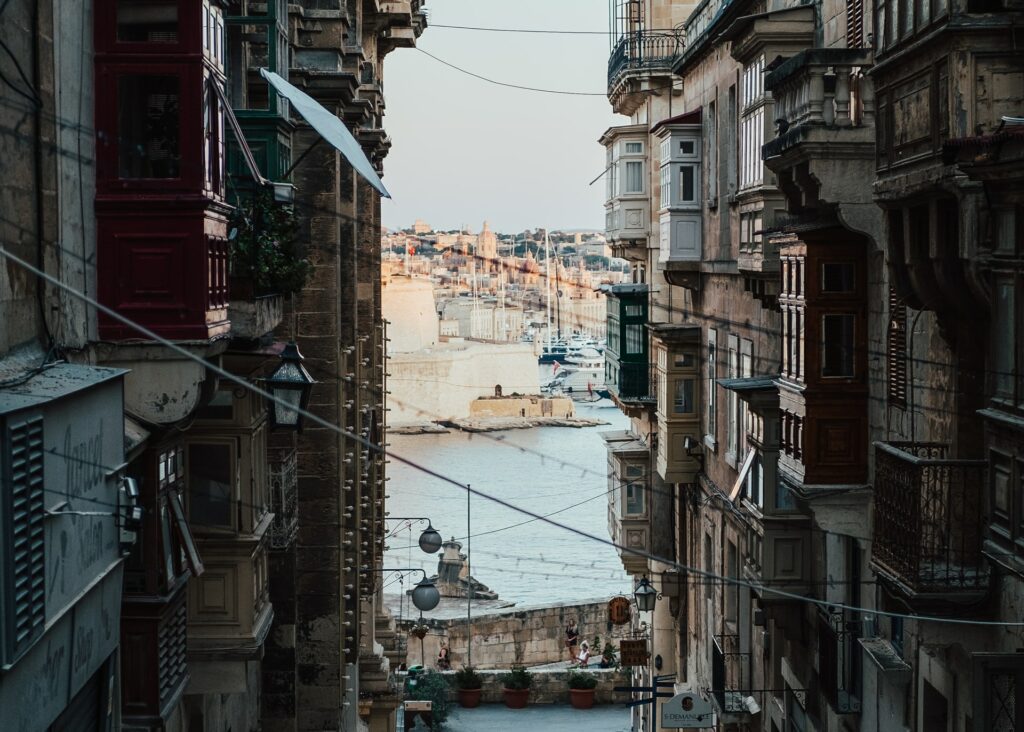 Montenegro
A small country tucked away in the Balkans, Montenegro is much more than the rugged mountain terrain and sunny coastline it's known for. As the country slowly makes it onto the radar of location independent communities, the expat community grows.
Many brand Montenegro a tax haven due to its low headline tax rate of 9%. I can only assume that the Montenegrin government sees this as a great way to attract expats.
Moving to Montenegro isn't difficult either. The clear residency and visa programs offer both temporary and "permanent" permits, the latter of which can last for up to 5 years.
If it's citizenship you're after, expect to live in Montenegro for at least 10 years at which point you are theoretically eligible for a passport (and a vote, if you're into that kind of thing).
Though most look to Montenegro as a cheaper alternative to Croatia's beach resorts, I like it for the opportunity to buy rural land for very reasonable prices.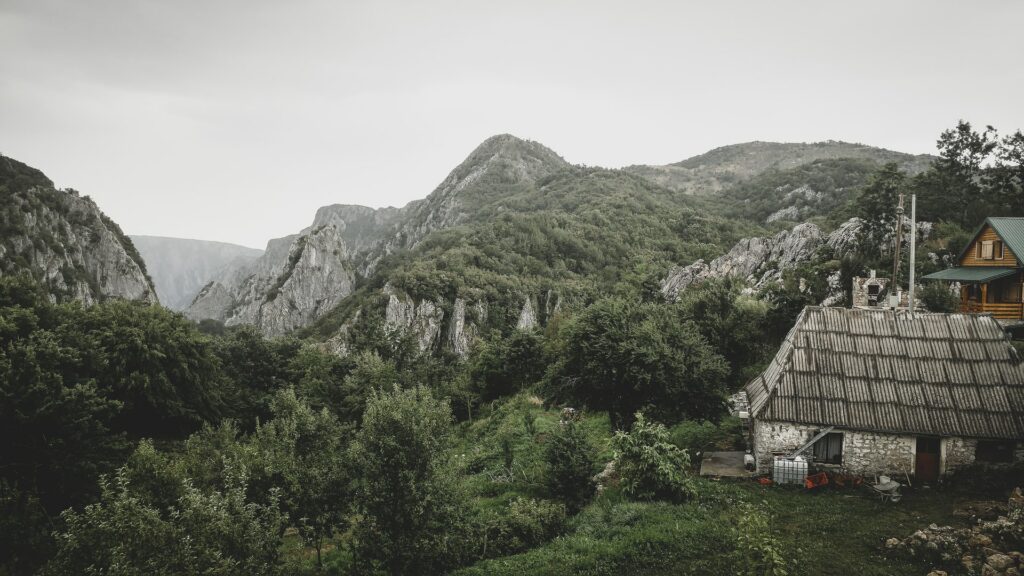 Panama
Panama is home to a fast-growing community of business owners and expats from Europe and America. Its geographical location makes it a great option for those wanting to operate their business in US time zones.
Though not personally a place I'd like to live long term, Panama does have one of the easiest residency programs that you'll find. That is, up front investment is very low, and your time commitment to maintain your residency is ridiculously easy to satisfy.
It's "Friendly Nations" visa opens doors to 50 countries all over the world. Those holding a passport from any one of the 50 countries mentioned on the Friendly Nations list can apply for work and residency almost immediately.
As for taxation, Panama operates on a territorial tax system meaning income earned outside of Panama may not be taxable. Couple this with a low cost of living and it's easy to see why so many location-independent entrepreneurs end up there.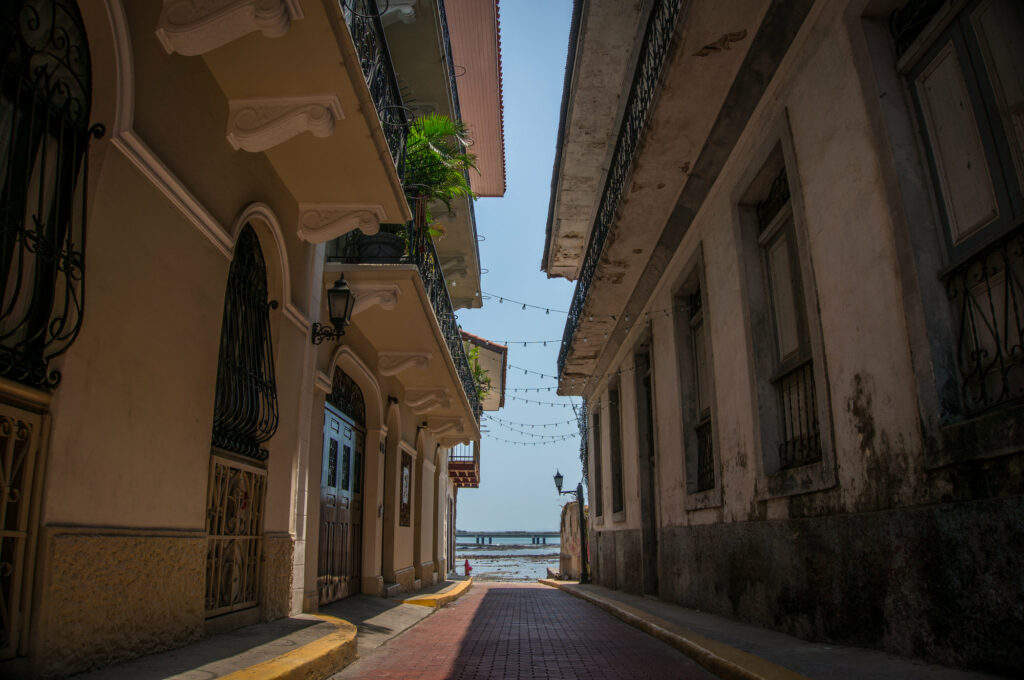 Portugal
Portugal's location makes it a popular place to live for those wanting to put down roots in Europe. It's about as warm as it gets during Europe's winters, so it's no surprise that so many expats migrate down to Portugal as summer comes to an end.
To attract business owners from all over the world, Portugal introduced their non-habitual residency program, or "NHR" in 2009. Through the NHR, you can take advantage of reduced tax rates and exemptions for up to 10 years within the country.
Theoretically, foreign income isn't taxed though like most territorial taxation countries, "CFC" laws still exist, so you need to do your homework.
In addition to this, Portugal has world-class healthcare, plenty of culture and an established digital nomad scene.
There are no special requirements to invest in property but if you end up buying a house worth €500,000 it opens the doors to a Golden Visa which comes with additional perks.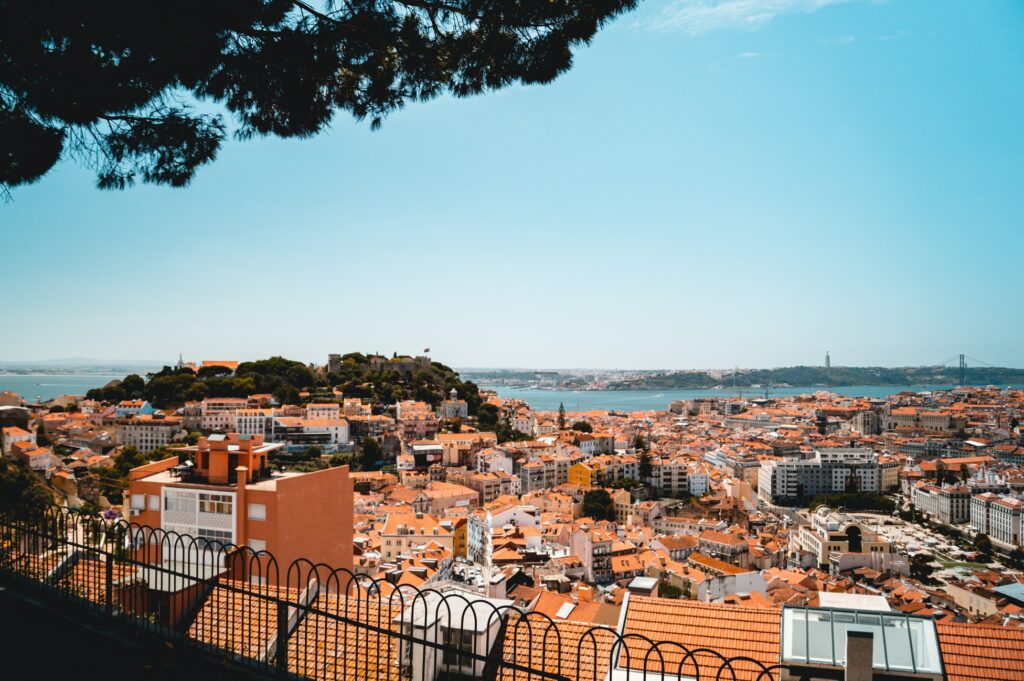 Singapore
Some would say Singapore is the best country for entrepreneurs to live in due to its pro business culture.
It is, after all, an international financial center focused on creating a healthy environment for business owners. The EntrePass visa was created keeping this in mind. In a nutshell, this visa was designed for foreign entrepreneurs to set up business in Singapore and/or relocate in order to sustain it.
Residency by investment is also another option but a very expensive affair. The Global Investor Programme (GIP) lets you apply for permanent residency by investing S$2.5 million in either a startup or a GIP-approved fund which invests in Singapore based companies for you.
While the cost of living in Singapore isn't cheap, it's hard to deny the top-notch quality of life that you gain in return. Singapore ranks #1 in Asia for:
Most competitive economy
Political stability
Protection of intellectual property
Sustainability
I'm not usually a fan of big cities, but Singapore is an exception I'd make. Somehow they've managed to walk the line between skyscrapers and green gardens.
With great healthcare, low crime and a thriving business ecosystem — Singapore certainly has a lot to offer. It's not hard to see why it's considered one of the most entrepreneurial countries around.
Taiwan
Somehow Taiwan has flown under a lot of people's radar, but for those who have visited this gorgeous country, it's easy to consider it as a place to call home.
I'd be doing it a disservice to call it a mix of Chinese and Japanese culture, but to someone who hasn't spent that much time in Asia, it's kind of how it feels to me.
Taipei is a city full of skyscrapers, bright lights and screens across buildings, while also having plenty of history and culture. The food scene is awesome, and very affordable given the quality.
Out of the cities, Taiwan has loads of lush parks and mountains to explore.
Is it hard to get residence there? Not at all. Taiwan's "Gold Card" gives you a 3 year visa that allows you to work within the country's borders.
Depending on your scenario there can be tax benefits too, with:
a 50% tax exemption on income exceeding NT$3m (~US$105,000)
tax exemption on overseas income
Once the primary Gold Card visa holder has residence, dependents can apply for their visas.
You will need proof of income that is at least NT$160,000 (~$5,600) per month. Though not a long term solution, it's certainly a very low commitment way to get a visa of a generous length, before deciding if you want to stay long term.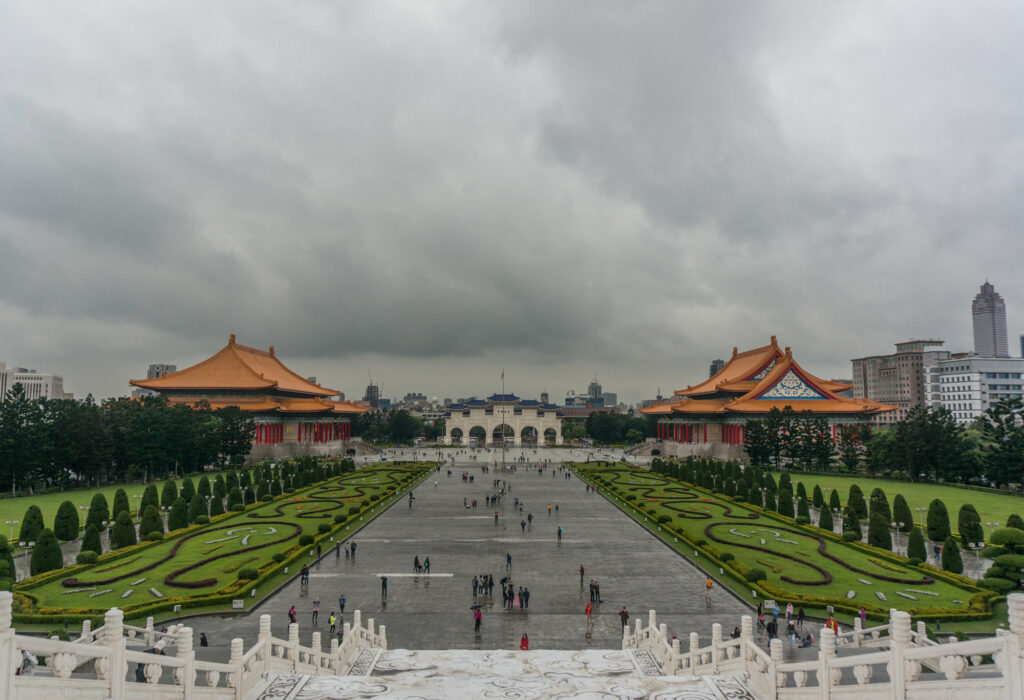 Thailand
If pristine beaches and a low cost of living is what you're looking for, save a spot on your list for Thailand. You'll find a vast community of digital nomads and expats who've adopted the country as their own.
It's not difficult to see what brings so many online entrepreneurs to Thailand, considering its:
affordable cost of living
excellent private healthcare facilities
low crime
tropical climate
Keep in mind that air quality can be an issue in some locations. Many of my friends leave their home base in Chiang Mai during the "smoky season". It's a good excuse to take a holiday for a lot of people but if you have kids and don't want to disrupt their home life it's something to keep in mind.
As for residency, Thailand is another classic South East Asian case of most people gaming the system. Ask many people there and they'll be living on tourist visas. That absolutely does not appeal to me (imagine being told you can't return to your home while doing a visa run?), but the good news is there's a better option.
With the Thailand Elite visa, you can live in Thailand for up to 20 years without having to stress about paperwork or frequent visits to the immigration office. It's technically not a residence visa, just a very long tourist visa, so it doesn't give you permission to work locally, start a business, get involved with the Thai tax system.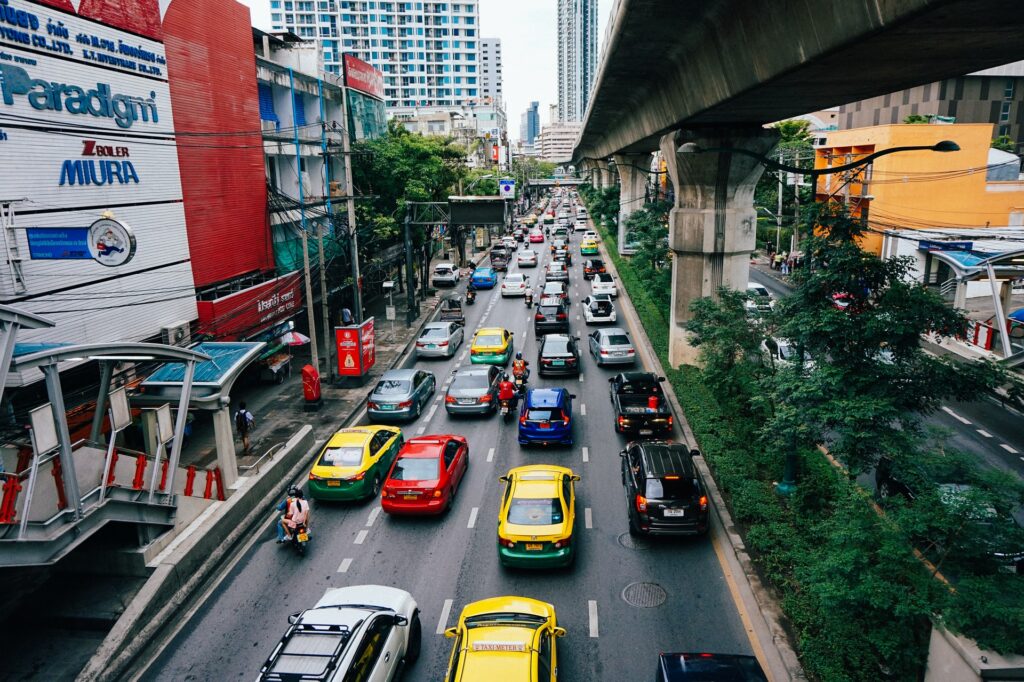 USA
No list would be complete without mentioning the US of A. Whatever your opinions on recent events there, let's remember it is a large country. The US has a number of cities that offer internet entrepreneurs everything they need. Decent internet, access to airports, a pro-business culture, loads of networking opportunities — you name it.
Of the many cities I could mention, it's very clear that there's a migration to Austin, Texas happening, and rightly so. Long known for its music scene, the city has become quite a hub for lifestyle business owners.
It doesn't hurt that Texas has no state income tax either.
Another option to consider is Scottsdale, Arizona. Many online entrepreneurs (and offline!) and investors call Scottsdale home, giving it a great business community, while also allowing them plenty of access to the great outdoors.
If you're already a US citizen, relocating within your country is easy, but for foreigners that's not the case. There are many routes to a green card each with their unique pros and cons, so expect to sit down and do some research to find out which best suits your situation.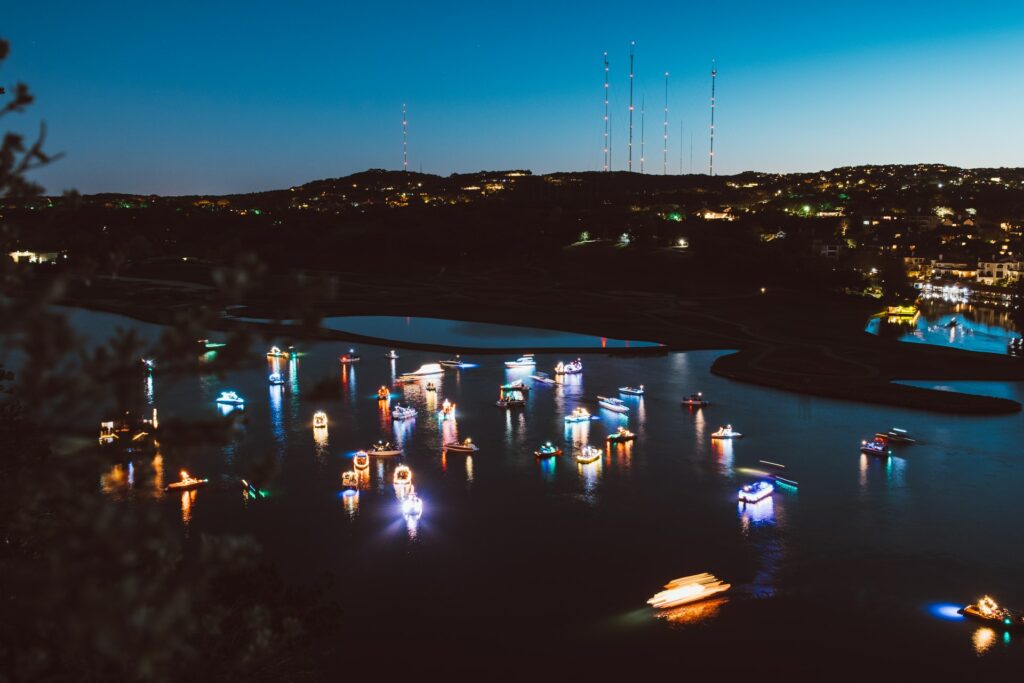 The Best Country for Entrepreneurs: No "One Size Fits All"
The goal of this list isn't to get you to relocate to a specific country here, it's more to consider your options.
Being an internet entrepreneur opens up a lot of doors. It's natural to think of how your business will make you $x next year, but what if it opens other doors for you as well?
Running a company, and being able to move that company to a new country can enable you to relocate to a new country when it's otherwise not possible.
If your dream country isn't on this list, do your research and find out how you can use entrepreneurship to better the life of yourself and your family.
And if you're looking for a helping hand in crafting your personal global tax strategy, be sure to check out this course from my friend Kathleen.