Depending on where you are from, renting, buying or investing in Andorran real estate is probably fairly different to what you're used to.
Property in Andorra is extremely varied—from half constructed new buildings and hundred year old farm houses to fully detached, secluded chalets and inner-city or village apartments with the absolute highest quality finishes.
Pricing these properties isn't very straightforward. There's no public register for what properties have sold for previously, so it's important to either find an estate agent you can truly trust, or spend a good deal of time evaluating the market.
Before we get stuck in, I'm writing this post as an individual living in Andorra and nothing more.
I am not a real estate agent and I don't know anywhere near as much as those who have been here for a lifetime. I am, however, not selling anything, so I hope you'll find these unbiased notes (from my own personal research) helpful.
Andorra's Real Estate Terminology
If you're used to detailed, descriptive listings, prepare to be challenged. While I'm doing my best to learn Catalan, it's still pretty bad and my Spanish is worse, but there's a good degree of vagary around most real estate listings here.
You'll get a mix of Catalan and Spanish listings here (mostly). The following words will be your guide:
Xalet: chalet, villa, detached house
Borda: farm house – could be completely unusable, structurally sound but unfinished (often used for drying tobacco), fully restored as a single dwelling, or used to describe a townhouse in the traditional farm house style.
Casa adossada: terraced house, townhouse
Duplex: apartment or penthouse that is split over two floors, usually with a living area downstairs and sleeping upstairs.
Triplex: similar to duplex, but split over 3 floors. To make things confusing, sometimes this is used to describe a casa adossada (townhouse).
Atic: penthouse
Pis: apartment
Casa: house, it could literally be anything you could live in.
Edifici: building – could be commercial or residential.
Oficina: office
Andorra's Property Market
Through the mid-2000's Andorra's property market was going gangbusters, with a claimed (I have nothing to back this up than hearsay) 50% jump in prices in under 5 years. Then the GFC hit, with average prices dropping 25%.
A decade later, and new residents are flooding into the country, driving property prices to new highs.
I'll cover the market in more detail in a future post, but be aware that real estate in Andorra can be very illiquid. If you want to buy, don't rush. If you want to sell, don't rush!
Of course, whether the market is up or down, how easy your property is to sell or let is also dependent on plenty of other factors…
Considerations for Andorran Properties
Whether you're buying or renting in Andorra, there are some things you should consider before making the decision.
Obviously, the usual things such as the style and finish of the home factor in, and clearly any time to choose to live in the mountains, a nice view wouldn't go astray.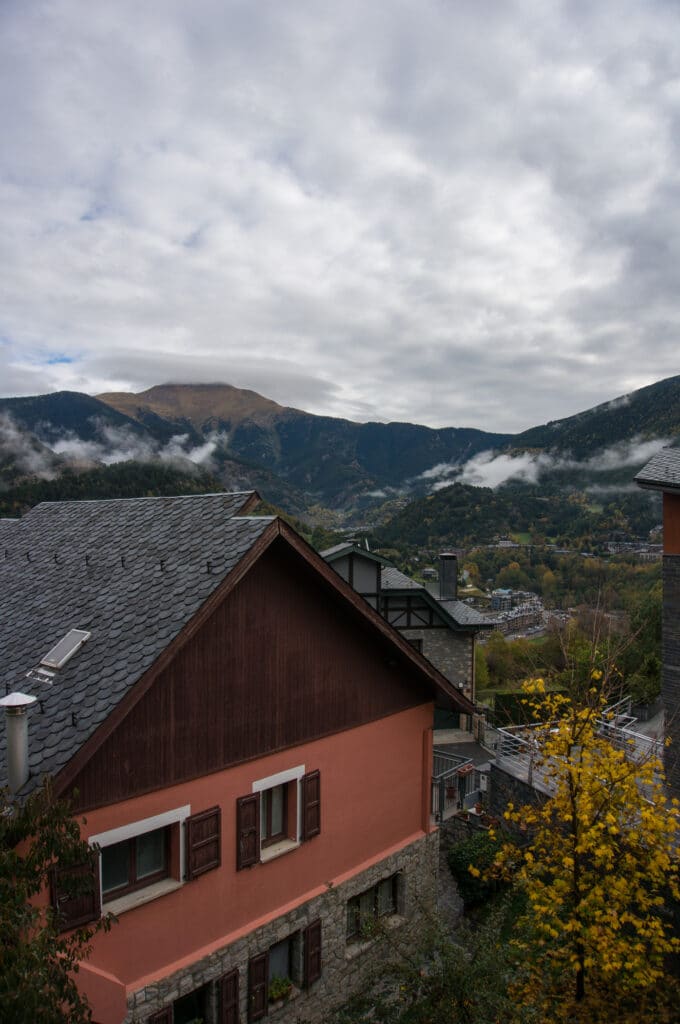 Instead I'll cover some things that may be different to where you have previously lived.
Sunlight
Without a doubt my first point here is sunlight. If you are from a sunny country, you might not even think about this, but spend some time here and you'll understand why.
Direct sun into your home and onto your driveway helps to ease your Winter heating bills, makes for a happier home and helps the snow and ice to melt.
Sunlight might not be a big deal to you, but if you're buying, it will almost certainly be a big deal to anyone you are selling to in future.
Something to be mindful of if visiting in Summer, is what happens in Winter. It's not uncommon for a property to get "hours of sun" in Summer but that quickly drops to 10 brief minutes in Winter.
If you have the luxury of time, make sure to visit around the end of the year to really understand how much Winter sun your new home will yet.
Micro-climates
I wouldn't consider the Winters particularly harsh in Andorra, but we are still in the mountains.
Though it's a small country there are plenty of different micro-climates throughout. It can be snowing outside my window in Ordino, yet after driving 10 minutes to Andorra la Vella, the sun is out and I'm comfortable in a sweater.
Even within a comú (council, municipality) it can be comfortable and sunny (in Encamp center), and cold and windy (in Pas de la Casa) on the same day.
I'll cover more in the "best place to live in Andorra" section, but I recommend taking the time to explore the country, and not just the centers but also the villages within each comú. Then consider what works best for you from a weather point of view.
Future Developments
If you've found the dream property, cheap but in a secluded location, it might be too good to be true.
Often properties will come onto the market a few months before a development is due to happen across the road (blocking the wonderful view), or next door, wiping the area where animals graze in summer.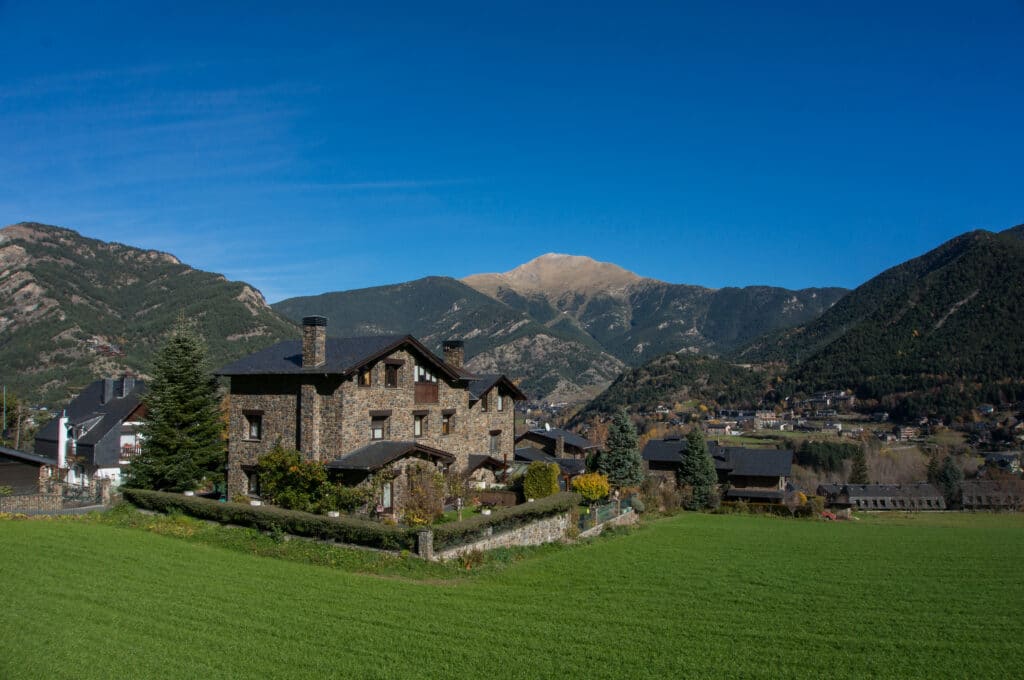 Roads
Living at the end of a secluded road often sounds to be a great idea, but not all of these roads are cleared from snow.
More major roads, which may bring more noise will be the first to be cleared. In quieter areas they won't be a priority and will be left until later, whether you need to leave your home or not.
In some cases, you're left completely to your own devices, so be sure you can either stay at home for a few days be prepared to plow or shovel your way out.
Insulation and Windows
As in all countries, build quality varies. Otherwise modern and desirable homes can be terrible to live in due to a serious lack of insulation or poor windows.
If you're new to this whole cold Winter thing, make sure your property has double glazed windows at a minimum, or budget to install them in future if you are buying.
Unfortunately short of staying in the home before signing the contract, it's hard to tell how good the insulation is.
Some properties here look great but the developers didn't follow through on insulation. This is one of those times where finding a real estate agent in Andorra that you can genuinely trust is worth it's weight in gold.
Heating
Gasoil
Most homes in the country are heated by gasoil. In an apartment, you'll likely pay a bond for your usage to the apartment secretary and at intervals during the year you'll either be refunded or pay for any excess usage.
Important note: for anyone purchasing a home where they have their own gasoil boiler, make sure it meets the latest standards. Without this, as the new owner of the property you may not be able to have your tank filled.
Biomass
Biomass, or "pellet" boilers are becoming increasingly common throughout Andorra. Similar to gasoil, a truck can hook up to your house and load pellets into the system.
Electricity
Some houses solely use electricity for heating. Though electricity is relatively cheap in Andorra, due to the usage system here where it becomes more expensive the more you use it, using it solely for heating radiators isn't particularly efficient. I wouldn't be excited about needing to heat a home with electricity during a harsh Winter.
This said, many newer homes or recently refurbished properties use a heat pump system. I guess you could argue this runs on electricity, but it's extremely efficient when compared with the baseboard or radiator style of electric heating.
Fire
Many houses also come with a fireplace, which is very popular. There are plenty of vendors here who will deliver wood to your door. While you may not want to rely on it as a sole source of heating, it may be something worth considering for a bit of atmosphere.
Garage/Parking/Storage
Parking in Andorra is kind of a big deal. It's a small country where people love their cars. Many people will also have a motorbike, bicycles or other sporting gear, plus a set of Winter tyres in their space too, which all adds up.
Even if you have no need for this much space now, if you're buying it's worth remembering it can affect your sale price one day.
In listings you'll see mentions of the number of parking spaces included (when it's in a shared parking area), a "box", when it's in an underground car park with a private garage door for your area, and possibly a "traster" – some sort of storage room.
Garden/Terrace
Similarly with space at a premium, gardens or terraces can be hard to come by.
While properties are usually valued on square meterage, a garden or terrace that gets a good amount of sunshine will definitely increase it's value, or at the very least help it to sell quickly.
Schools
Sure, proximity to schools is important everywhere. One quirk though, is that Andorra has many different schooling options:
Spanish system
French system
Andorran system
Private
If you are adamant that your child will be going to the international school, La Massana or Ordino may be the best place to live in Andorra for you.
Despite being a small country, it can be difficult to travel from one side to the other during peak hour.
Proximity to Skiing/Sports
If you are one of the many people moving to Andorra to ski or spend your days out hiking, it would be a shame to live in a location that doesn't facilitate this.
Most people favour a certain ski area for powder days, others prefer to be closer to areas better suited to rando.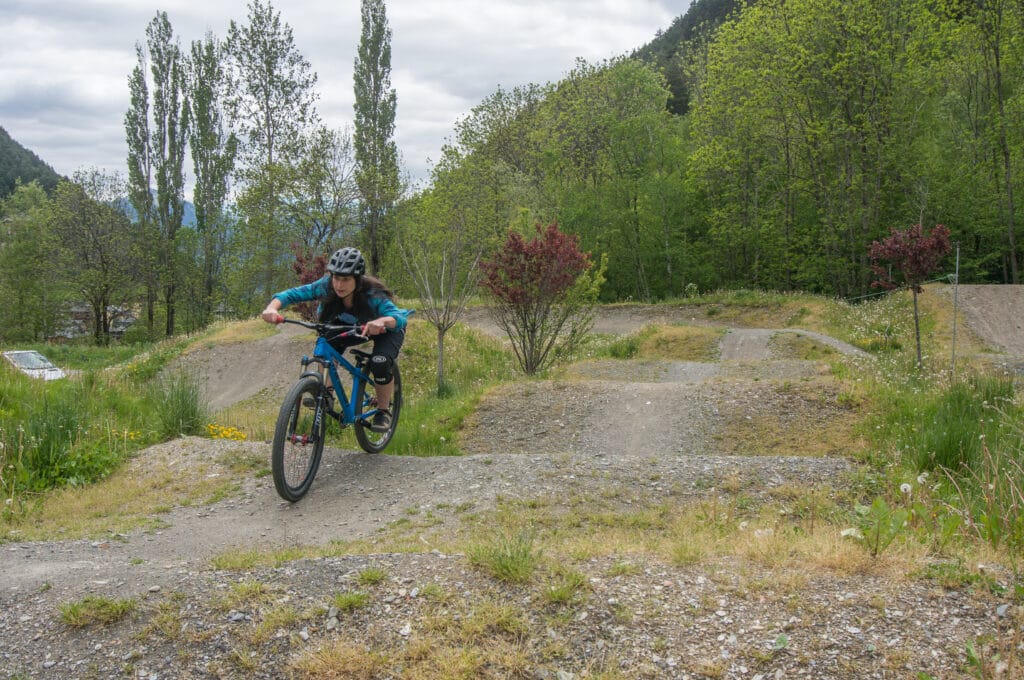 If you're into your mountain biking, it may make sense to be closer to Vallnord or Soldeu (unfortunately now closed) bike parks.
Thankfully, hikes begin almost everywhere, but depending on your goals it's worth keeping in mind.
Local Community
I'm big on integrating, but there's no question a familiar accent or someone else that speaks your language is a godsend when you're a long way from where you were born.
Depending on where you choose to live in Andorra, you'll find different types of people.
Some areas are more working class who live there year round, others have a higher concentration of expats. Some are full of "seasonaires" while others are where the pro-athletes tend to live.
When expats ask "where is the best place to live in Andorra?" usually they end up calling Escaldes-Engordany, La Massana or Ordino home. There are however, plenty of other great locations.
Buying Property in Andorra
The actual process of buying property in Andorra is lengthy, so I'll try and cover the basics here.
Firstly, non-residents in Andorra can buy property, but beforehand they will need approval from the Andorran government. Those who are already residents can purchase without this approval.
From here the process is as follows:
The buyer pays a 10% deposit of the agreed purchase price. This is non-refundable if the buyer pulls out.
The seller provides a "certificat d'habitabilitat" from a local architect, confirming the property is liveable.
The notary ensures that the buyer has paid the remaining price of the property and organises the "escriptura publica" (title deed) for the buyer.
Keys are given to the buyer.
In theory this can happen within a month, but it's not uncommon for it to drag out for longer.
Costs of Buying Andorran Real Estate
Expect to pay the following when purchasing real estate in Andorra:
Notary fees: €600-1,300 + 0.1-0.3% of the sale price
Fixed tax: 1.5% of the sale price paid to the comu (local government)
Impost de Transmissions Patrimonials: 2.5% of the sale price paid to the Andorran Government
If you are organising a mortgage, there will also be costs associated.
Costs of Selling Property in Andorra
Selling is a bit more variable, depending on your situation.
Sellers will pay an agent fee, typically 5%. Some agents will charge up to 10% however.
Property here does have capital gains tax between 0 and 15%, how much you pay depends on how long the property was held:
Sell within 1 year: 15%
Sell in the 2nd year: 13%
Sell in the 3rd year: 10%
Sell in the 4th year: 9%
From year 4 onwards the rate decreases by 1% annually, meaning the property is capital gains tax-free after 12 years of ownership.
Investing in Andorran Real Estate
With no income tax, no inheritance tax and no transfer taxes, investing in real estate in Andorra can seem appealing.
The reality is however, yields are typically low; in the 2-3% range. With this said, the increasing demand may change this, especially in the commercial real estate space, where yields can increase anywhere up to 10%.
Looking for Real Estate in Andorra?
As someone who lives in Andorra I keep a keen eye on the market, staying on the look out for good opportunities or things to avoid.
If you're thinking of investing, buying to live or renting in Andorra. If you want to get a professional view on property, speak with a local estate agent.