Does Andorra have an airport? This question comes up almost as often as, "where's the best place to live in Andorra?" Ironically, that open ended question is the easier one to answer.
Do a search for Andorra airport and you'll most likely discover to La Seu d'Urgell Airport.
Here's where things get confusing. Although it's known commercially as Andorra–La Seu d'Urgell Airport, the airport's address is in Montferrer, Lleida, in Spain. In reality, however, it's only a short drive down the road from the town of its namesake.
While Andorra's location high in the Pyrenees mountains makes for great skiing, it isn't all that conducive for landing planes.
In this guide I'll tell you more about the Andorra–La Seu d'Urgell Airport as well as offer some alternative ways to travel to and from Andorra.
Andorra–La Seu d'Urgell Airport
Often referred to by its airport code, LESU Airport has a somewhat tumultuous past dating all the way back to 1931. After some stop and starting, construction was finally completed in 1980. It then closed again in 1984, later to reopen in 2015.
Did I mention it was complicated?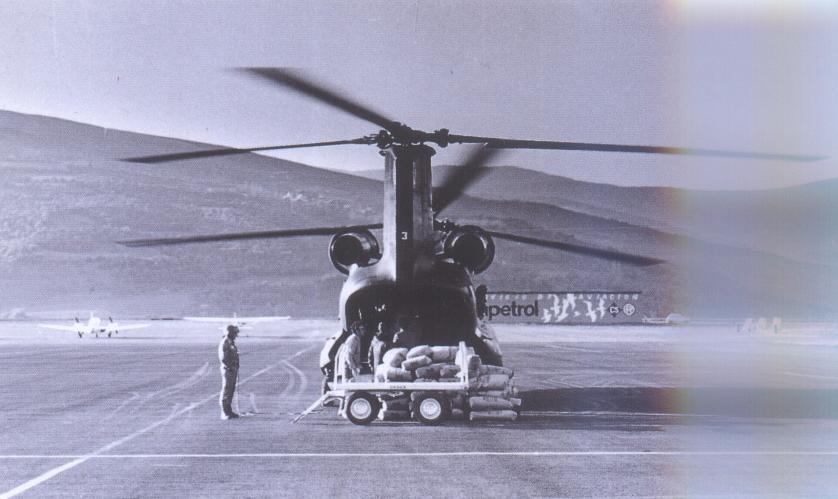 Located in the Alt Urgell region a mere 12 kilometres from the Spanish-Andorran border, La Seu d'Urgell Airport is, for now anyway, Andorra's closest airport.
There are plans in the pipelines to build one within the Principality, which I'll talk about further down.
For now, let's look at what the current airport has to offer in terms of flights, services and so on.
Flights: Where From, How Often, Etc.
Between Air Nostrum and the relaunch of Andorra Airlines in May last year, LESU Airport has expanded its commercial routes to include connections to Madrid, Porto and Palma de Mallorca.
While this is undoubtedly good news, tricky weather conditions and a relatively short runway still means that the airport can't accommodate most commercial aircraft.
To date, the largest plane to use La Seu d'Urgell Airport is a 78-seater ATR 72-600. Welcoming carriers with more than 100 passengers would require a substantial extension to the runway.
There are 2-3 flights scheduled every week. If you're not averse to the idea of flying in a smaller plane, you'll be able to find your way here without too much hassle.
This is in no small part thanks to the Spanish Government installing a GPS device that allows commercial flights to land safely at La Seu d'Urgell Airport even when the weather is unfavourable.
The first airport to sport this technology in the entire Spanish territory, it opens up the possibility for establishing more routes in the future. The addition of GPS is also a boon for the Andorran Aviation Academy.
Services
For a small domestic airport, La Seu d'Urgell holds its own in terms of the services and amenities it has to offer. For starters, it offers the two things perhaps most important to humans in the 21st century—free wifi and parking.
Along with accommodating both commercial and private flights within its airspace, LESU also has a training centre for pilots, a restaurant and a meteorology centre.
Pilots can avail themselves of the private meeting rooms. There's a helicopter repair company, which serves private flights and offers pilot training. In the event of such an emergency, the airport even has defibrillators on hand.
Filming and photoshoots are also permissible at the airport when booked, and they appear to be open to renting the area to car clubs, with the odd drag race or two happening out on the runway.
Ownership and Management
La Seu d'Urgell Airport is owned by the Generalitat de Catalunya (the Catalan Government). Management and operation of the airport fall under the Generalitat's subsidiary company Aeroports de Catalunya.
In December 2014, the Government of Andorra came onboard to co-manage LESU. In addition to having a say on the running of the airport, the collaboration affords Andorra marketing opportunities both in and outside the airport terminal.
In return, the Andorran government contributes 50% of the operating deficit up to €300,000 annually. Although this can vary depending on the number of passengers moving through its doors.
Airport Technical Features
Non-international status notwithstanding, La Seu d'Urgell Airport is equipped to ensure that it operates smoothly and safely.
The airport's 1,450m runway has a safety strip (150m wide) as well as a road running parallel to it.
A rescue and firefighting service is on standby and the airport also has navigation and approach aids (IFR) to facilitate safe landings in inclement weather.
Regional, general and sports aviation aircraft are all accommodated at LESU airport.
The terminal area comprises a control tower, terminal building, hangars and a car park.
There is also a heliport, water treatment plant and facilities for refuelling.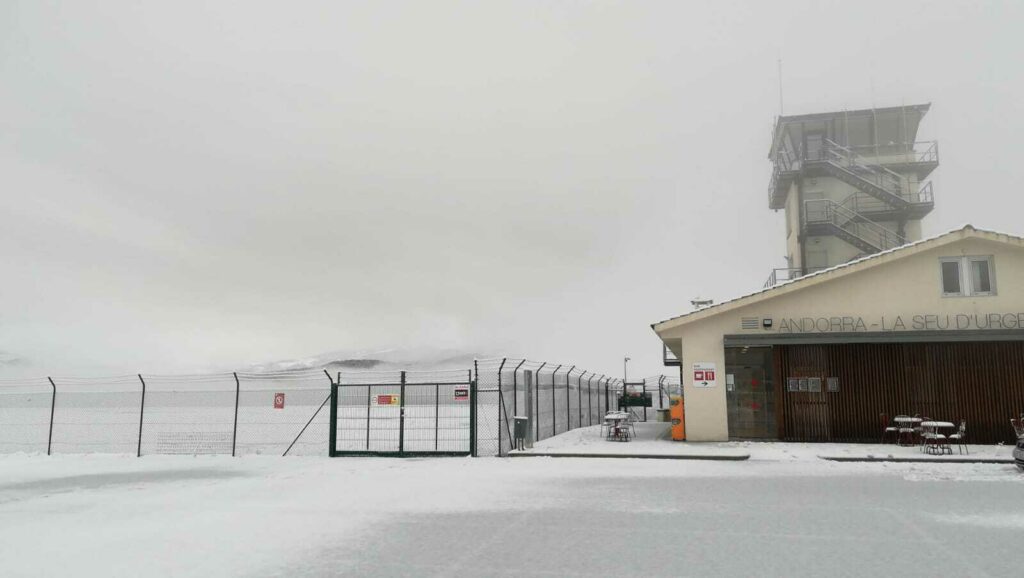 Getting to La Seu d'Urgell Airport
Getting to and from La Seu d'Urgell Airport is relatively simple. You can access the airport by car via the N-260 (consult your GPS for specific directions).
Starting from the La Seu d'Urgell Station, buses run the Andorra-Barcelona route multiple times per day. If you'd rather take a taxi you can call for one in La Seu d'Urgell, or arrange a private taxi beforehand.
There are currently no train lines close to the airport. There are plans for a stop at LESU, but nothing concrete as yet.
The Closest Airports to Andorra
Since La Seu d'Urgell Airport isn't in a position to welcome the bigger aircraft typically used by most commercial airlines, you may need an alternative airport depending on who you end up flying with.
Fortunately, there are a number of options and all of them within a 200 kilometre radius of the principality. As distances go, it's certainly not prohibitive.
Nearest airports in France:
Toulouse (TLC)
Carcassonne (CCF)
Perpignan (PGF)
Nearest airports in Spain:
Girona (GRO)
Barcelona (BCN)
Reus (REU)
Lleida (ILD)
Once you land at the airport of your choice, you'll need to find connecting transport in the form of a bus, rental car or rideshare. Buses from Barcelona and Toulouse Airports will take you directly to Andorra in about three and a half hours.
If you're landing at one of the other airports, make sure you do your research before purchasing a ticket.
Future Plans Afoot
An airport has been on the Andorran government's bucket list since the 1980s. Thwarted by the region's mountainous terrain, the idea was shelved until recently.
Spurred on by the benefits it presented for the principality, the Chamber of Commerce, Industry and Services (CCIS) put forth a proposal in March 2021 to build an airport near the Valira river.
With all the requisite amenities and a 1.8 kilometre long runway, it'll certainly be a boost for Andorra's economic status.
In conjunction with these admittedly lofty plans, the CCIS is also in talks with neighbouring institutions to improve train connections between France, Spain and the rest of Europe.
Perhaps more likely are the plans of a heliport, offering shuttles to any of the surrounding airports. The location seems to change every few years, but the current plan seems to be at the entrance to the Pal Ski and Bike resort's car park in La Massana.
Final Thoughts on a Complicated Topic
So, does Andorra have an airport? Technically, no. But since Andorra–La Seu d'Urgell Airport is so close to the Spanish border, I think we can agree that it kinda sorta does.
Until plans for the Chamber of Commerce's proposal of an airport in the Envalira Peaks takes flight (sorry, couldn't help myself) we'll have to rely on France and Spain to welcome visitors to our part of the world.
Feature Image: Javier Ortega Figueiral, Pirineus – la Seu d'Urgell airport, cropped, filtered by Jase Rodley, CC BY-SA 2.0