Work when you want, from wherever you want, and build financial security, all in the same process. Clients won't own you, you get semi-passive source of income, and most importantly, your efforts go into building your own assets instead of someone else's. Sound good?
When built correctly, this is what you can achieve with rank and rent websites.
You could build an extensive website complete with many blog posts and service pages, or a simple single-page site. I like to focus my efforts on the former of the two and in this post, I'll explain why.
But first, let's answer the one question running through your mind right now.
What Are Rank and Rent Websites?
The rank and rent business model is fairly straightforward. Just as you can out rent a space in the real world, you can do so in the virtual world too.
Using the website rental business model you:
build a website in a niche of your choice 
get it to rank well in search engines using SEO, and
proceed to "rent" it out to local businesses.
The better you rank in high demand industries and locations, the more you can charge.
I'll cover this in more detail below, but it's important to know that renting your website isn't the only way you can generate income. I only find renting to be the most "straightforward" to sell.
Taking the Micro-Authority Route
An excellent rank and rent website is one that gives the reader all the information they could need on a topic.
I've come across a lot of people who build and rent simple websites, sometimes only with a single-page. They never go much larger than that and are satisfied with the income it generates. To me, this is a short-sighted approach.
I like to think of rank and rent websites as micro-authority sites that genuinely help the reader. By producing the best content within your niche and answering all of the possible questions that they have, users and search engines treat your site differently.
The aim is to create one really good, super-informative website on your niche. In my experience, this helps them to stand the test of time (and algorithm updates). Done well, it can crush the competition.
There are some other benefits to this route too. Quality links aren't getting any easier to find. If you have a domain with excellent links, you should get that domain ranking for as many topics as possible.
More exciting and less obvious, however, is that you can actually rent individual pages or articles to local businesses, squeezing more revenue out of each domain.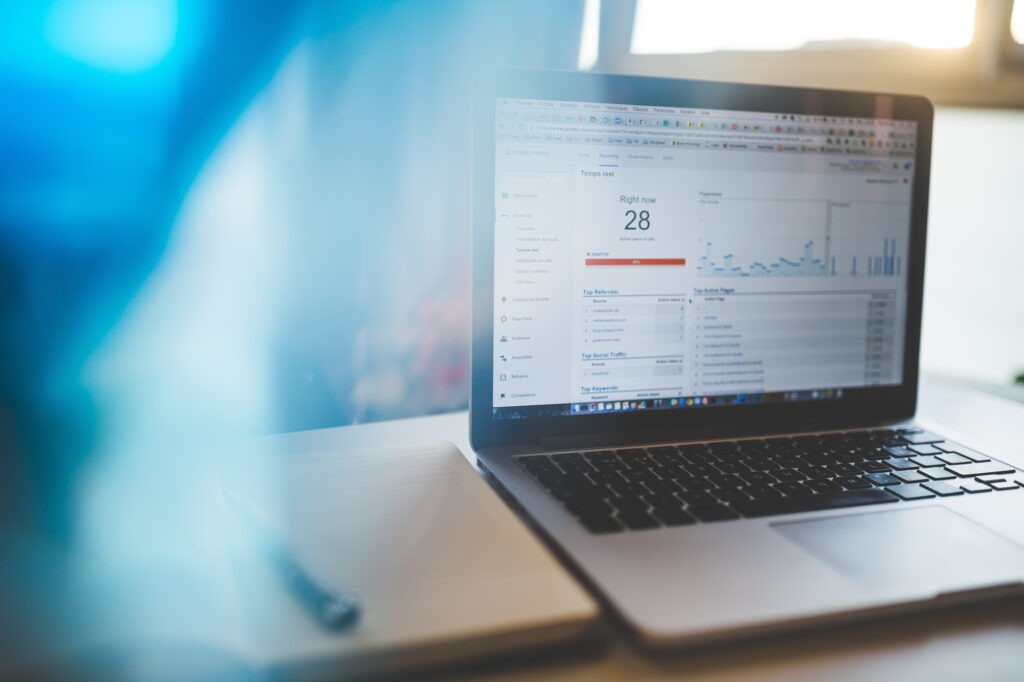 Moving from "Clients" to "Advertisers"
As a long time SEO, my job involves providing SEO services to clients who want to grow organic search traffic to their website.
As riveting as that may sound, something I learned in my freelance and agency days is that I can't control every aspect of a client's website.
I'd help them to rank well, but it was almost guaranteed that someone would end up breaking the site, and search rankings.
Maybe they'd migrate to a different hosting provider and forget to copy over the robots.txt file, or they'd decide to change a high-value URL without setting up the right redirects.
Unfortunately in those scenarios, it doesn't matter who is at fault, it reflects poorly on the person responsible for organic search traffic.
Rank and rent websites are the complete opposite. You get total control over your website. From the niche to the keywords, links built to the content length, CMS to the hosting — everything.
It takes the SEO agency model of selling hypothetical future results and flips it's on its head.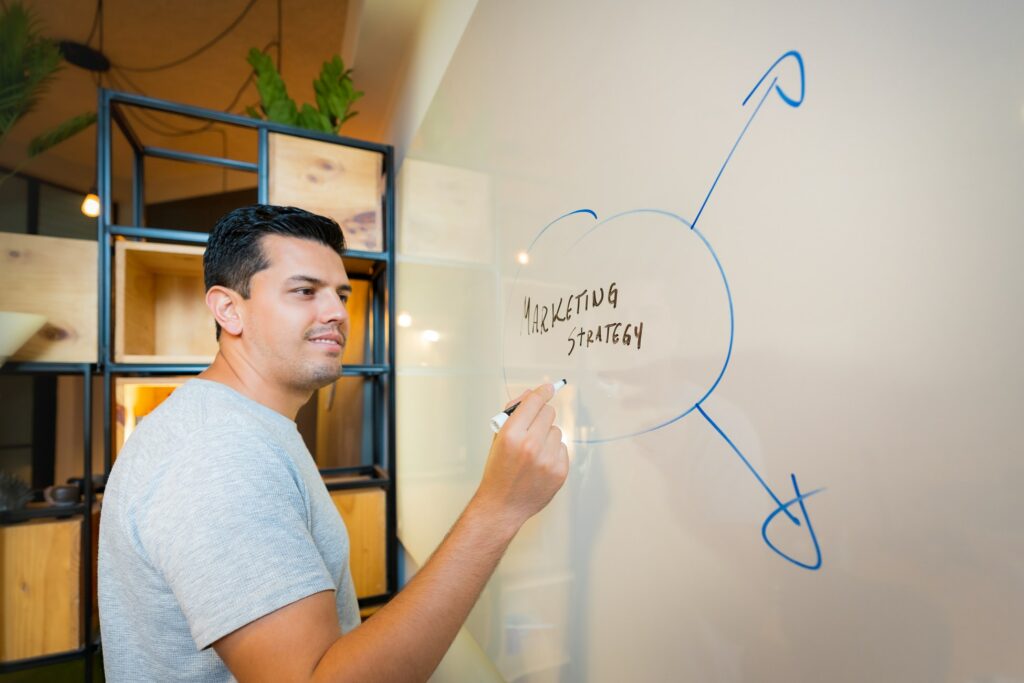 Once you're ranking well in Google, you can easily contact a business and say "My website is number 1 in Google for this keyword that accurately describes your service, do you want me to put your contact details on the site? You can be number 1 in Google in 5 minutes".
In some scenarios, I've actually put their contact details and even a profile photo on the website first, then told them to Google the keyword and "click on the first result." It makes for a compelling sales pitch (though as a warning, not everybody loves this)!
Pre-ranked websites offer real proof of success, whereas SEO services only offer a promise. Clients are much more likely to get on board with an idea when they can see it performing upfront.
Heck, if they're not sold on the idea, you can give them a free month of leads to try it out. What do you have to lose?
Building Your Own R&R Website From Scratch
Creating a website from the bottom up is no easy feat. If you've worked with websites, you'll know that there are many moving parts. In the first weeks of building a new site, there's a lot to be done and it can be a hectic time.
I try to take a simple yet effective approach to building sites. Rank and rent mastery comes through efficiency. The cheaper or faster you can build these sites, the quicker you can get revenue and move onto bigger things.
While you'll need to put in some hard work in the early days, if you're using the right inputs your rank and rent website should be self-sustaining, or at least low maintenance after the initial set up phase.
Below are the basic steps I follow when building websites I intend to rank and bank.
Find Your Niche
I wish I could tell you choosing rank and rent niches was as simple as writing on just about anything you love.
Bum bow!
Stop following your passion, and start following the money!
Renting websites to businesses is easier in some niches than others. Niche selection is an important step in website building. Don't make the same mistake I have in the past and build audiences without a clear idea of how you'll make money from them.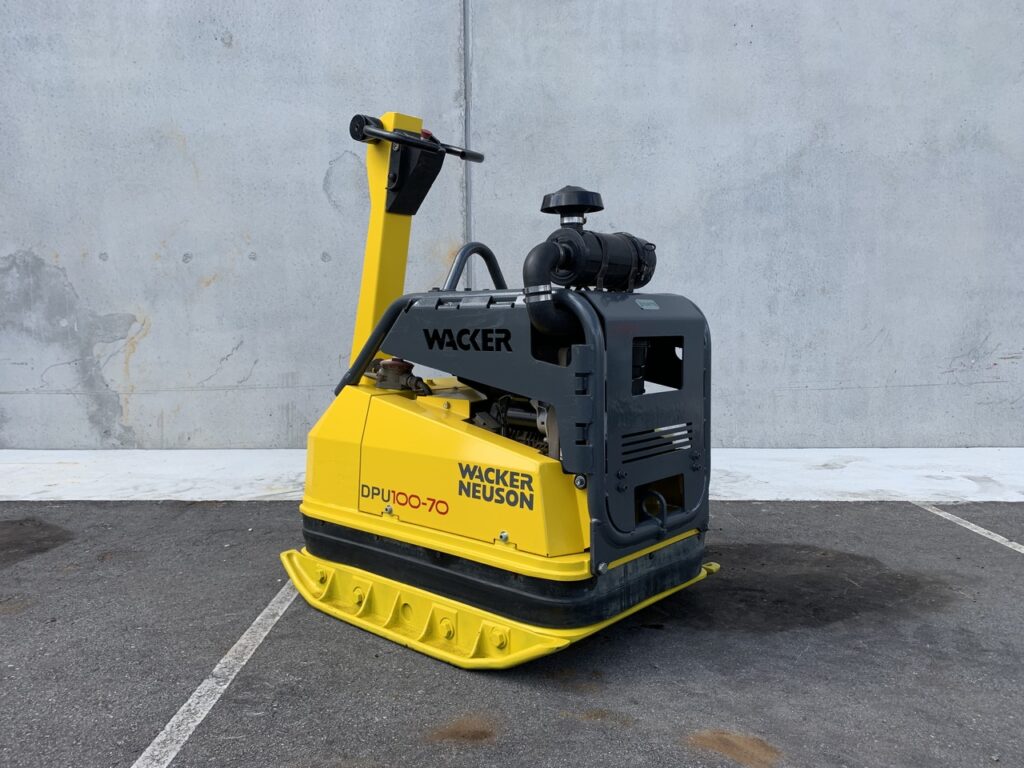 Any industry where salespeople want leads is a good place to start. Some popular niches are:
Accounting and auditing services
Automotive repair and parts
Emergency plumbing
Emergency towing
Legal and administrative services
Machinery rental
There are plenty more to choose from, obviously, but reading lists online are usually a bad idea. If they're popular, they've often been done to death. Niche selection and keyword research is a muscle that needs to be developed if you're going to dominate in Google.
I find it helpful to choose a specific niche with a tight focus. To help narrow down your options, look for rank and rent niches where:
The service or product being sold is consultative. When people need to "request more information" or "get a quote," it's often a good fit.
There's some urgency involved. I've sold things with enormous sales cycles; 12-24 months. The right advertiser will understand this, but truthfully, many don't realize this about their own business and are oblivious to the very long sales cycle of their service. If you can get leads for "emergency %keyword%" your life is going to be a lot easier.
The service/product is high value. With the right niche where a sale is worth tens of hundreds of thousands, you might only need to bring in 5 leads per week. With the wrong niche, even a hundred leads a month might not be worth it for the advertiser.
There's less sophistication. You shouldn't shy away from competition when there's money to be made, but for some reason, one niche can be high competition while another can be extremely easy. Why make life hard for yourself?
As lame as it sounds, I like to think globally and act locally. Pay attention to what people are doing in high competition cities, and see if there are other locations where that strategy isn't being used. Or maybe you can observe strategies used in a high competition country like the UK and apply it in Australia?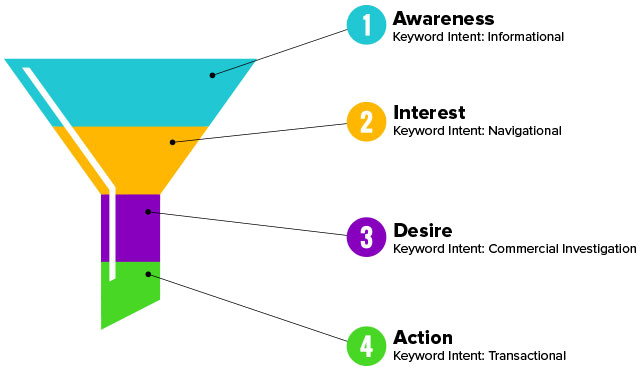 Combining this strategy, along with adding "informational intent", high-quality blog content helps my sites to dominate the search market, while also ranking for transactional, local keywords (suburbs, cities, counties, states, etc).
Register a Domain
Don't overthink this part. While some people will fake action for weeks on choosing the perfect domain, I just settle on something that is relevant to my niche while still sounding like a brand.
You can use a location in the domain if you want, but remember it limits you to only ever targeting that location.
I'm finding that exact match domains are becoming less reliable to rank as you don't get the luxury of using branded anchor text when you build links. I prefer to play the long game and build a brand that isn't cheap/tacky as remember, other local business owners need to want to be associated with it.
Where possible, pick a .com domain. .co seems like a great idea except for the fact that everyone will always type .com when trying to revisit your site. This will represent lost traffic and leads in the long run.
Keyword Research
Keyword research takes into account the characteristics and unique qualities of the readers who will be consuming your content.
Your content should be aligned with their wants, needs and lifecycle stage. That is, how close they are to making a purchase and what their intent is.
When done correctly, keyword research can help to:
Give your content the direction it needs
Identify what your readers are looking for
Structure your content
Brainstorm on relevant topics to talk about
Remove any obscenely high competition ideas
Keyword research tools like Ahrefs can really help here. Of course, if research isn't your thing, my team at Dialed Labs offers keyword research services to make this part a breeze.
Content Map
Now that you have a list of keywords ready, it's time to create a content map. Sounds difficult, but it's straightforward. All you need to make is a spreadsheet with all of the content you plan to add to your website.

Your content map will include your home page, product or service pages, and any blog posts. Any URL that you want to rank for a keyword.
Consider your content map an opportunity to plan out each piece of content. Mine include titles, URLs, keywords and approximate word counts. Unless my personal name is going on the article, I don't write an outline.
If a writer can't produce a decent piece of content from reading a title and 5+ keywords, they probably aren't going to be a good fit.
On Using WordPress
I like to use WordPress over any other method when it comes to building websites. Will your site be faster if you build it from static HTML? Probably. Are there new headless CMS options that can provide greater security? Sure.
But what I'm interested in is a lack of friction. It's easy to find a WordPress dev. Editors and writers know how to use WordPress. When selling, WordPress sites are easier to offload and sell for higher valuation multiples too.
When I spin up a new rank and rent site, I use Flywheel hosting for its simple set up process. By using a "blueprint," I can easily have a site online with a custom theme and my favorite plugins in 15 minutes.
Once a site is making money, I put it into maintenance mode where broken links are fixed, and other small tweaks are made based on latest best practices. Easy.
Outsource the Writing
Unless you have a lot of free time, it's best to pay dedicated content writers that can have the work done quickly.
It frees up a lot of time that you can otherwise spend planning your SEO strategies or brainstorming relevant topics for new or existing sites.
Find writers who have enough experience writing on these types of sites, or on the niche your site is about. Where some people like "SEO writers," I actively avoid them as I find they have bad practices that need to be "unlearned."
Having a content checklist in place is a good idea. That way, even if you have multiple writers on the project, you can maintain uniformity with content. It also means you don't need to explain your needs every time you engage a new writer.
Link Building
To get ahead with SEO, you need links. Links from other websites to yours are a signal to Google and other search engines that your site is reputable.
Some of the best ways you can acquire backlinks are:
By writing guest posts on other blogs that link back to you
Through outreach campaigns where you email other website owners asking for a link (yeah, those annoying people)
By commenting on news stories or speaking with journalists using services like "Help a Reporter"
Sharing helpful answers on forums and sites like Quora, including a link to back up your point

Goal Tracking and Reporting
Speaking of results, keeping track of your website's performance is important both for you and your advertisers.
You're going to need real data before you start pitching to prospective advertisers. It's just a whole lot easier when you can account for how well your website is doing.
Setting up a Google Analytics account is the simplest way to access this data. You get insights on your website traffic, how many visitors convert to leads, and the pages that your visitors engage with the most.
It might feel too early to think about reporting, but by installing Google Analytics shortly after building your site, it allows you to use real-world data in your sales pitch to advertisers.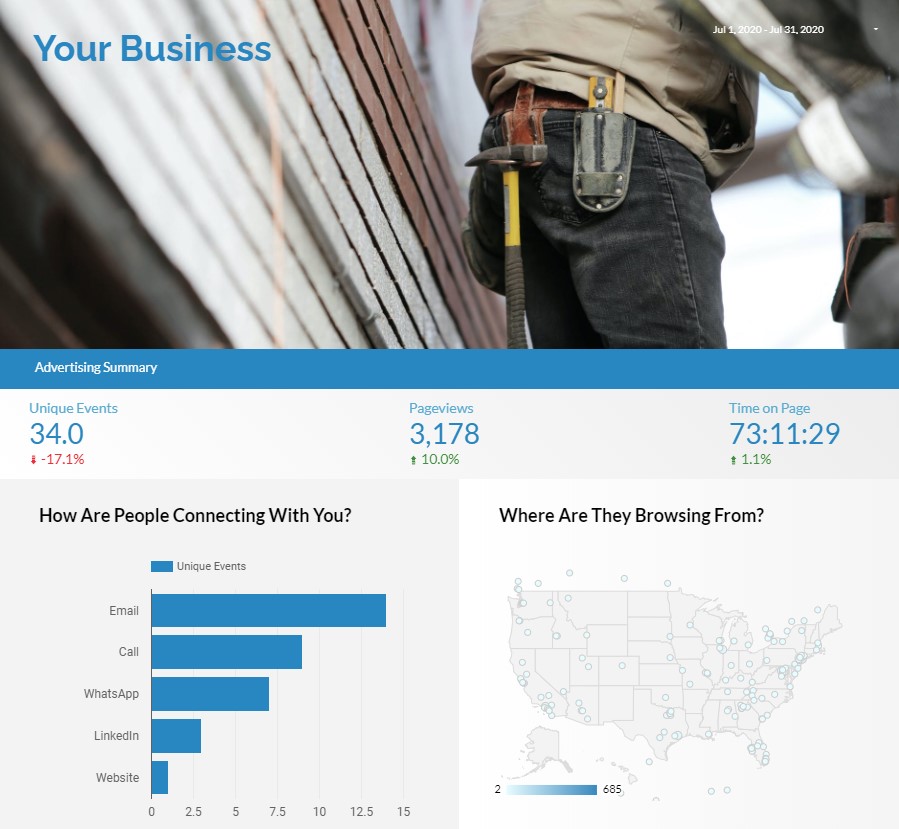 Your report doesn't have to be custom branded though I like to do this in Google Data Studio. Most advertisers are happy with a simple spreadsheet or a PDF export from Google Analytics, though.
Let it "Marinate"
Climbing to the top of Google's search results can take time. With a fairly new website, it's not going to happen overnight.
Given time (and links), more and more people will start to discover your content.
Once you've made it to the top 10 in Google's search results, the real fun begins. It's time to start pitching to people who could benefit from a spot on your website.
Since your website is new, you could offer a limited-time discount to encourage them to advertise in the early days. I've offered deals where the first 3 months are 75% off, the 3 months after are 50% discount, and the 3 months after that are 25%.
All of this changes when your website hits the top 3 spots in Google, of course. At this point, you can begin charging more for the privilege of "the top of Google."
With the rank and rent model, clients are most likely to opt-in and rent your site on a monthly basis. I request all advertisers commit for 3 to 6 months before deciding if it's worthwhile. After this time, they can choose to continue or cancel.
Earning From Rank and Rent Websites
How much do you make with rank and rent websites? Are they really as profitable as they sound?
Most people I know tend to settle for lower amounts on their rank and rent sites, earning as little as $250 per month per site. The upside is much greater, though.
Creating a 3-page website with low-quality content and expecting to earn thousands each month isn't a recipe for success.
Quality websites make money because they have something which other businesses seek — attention. The more visitors your website has, the better your chances of monetizing it.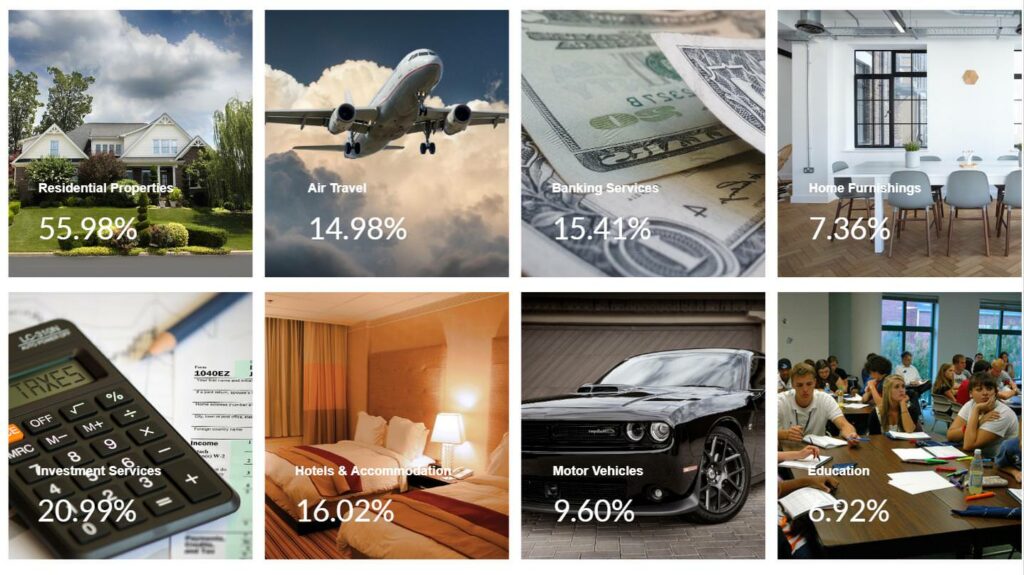 But it's not just about visitors either. Getting 1,000 children from Canada to visit a website about window installation in the UK is hardly valuable. If they aren't going to "enquire for a quote," those visitors bring limited value.
Think of your website as an important link between buyers and sellers. Buyers in this scenario are your readers and sellers are those who are willing to pay you to advertise their products/services on your website. Your website connects these two parties in exchange for money.
Charging Rent
Just as property is a physical asset, websites are digital assets that you can rent out. Think of your website as a billboard that thousands of people see every day.
You're allowing a third party to use some of your space for their advertising in exchange for money.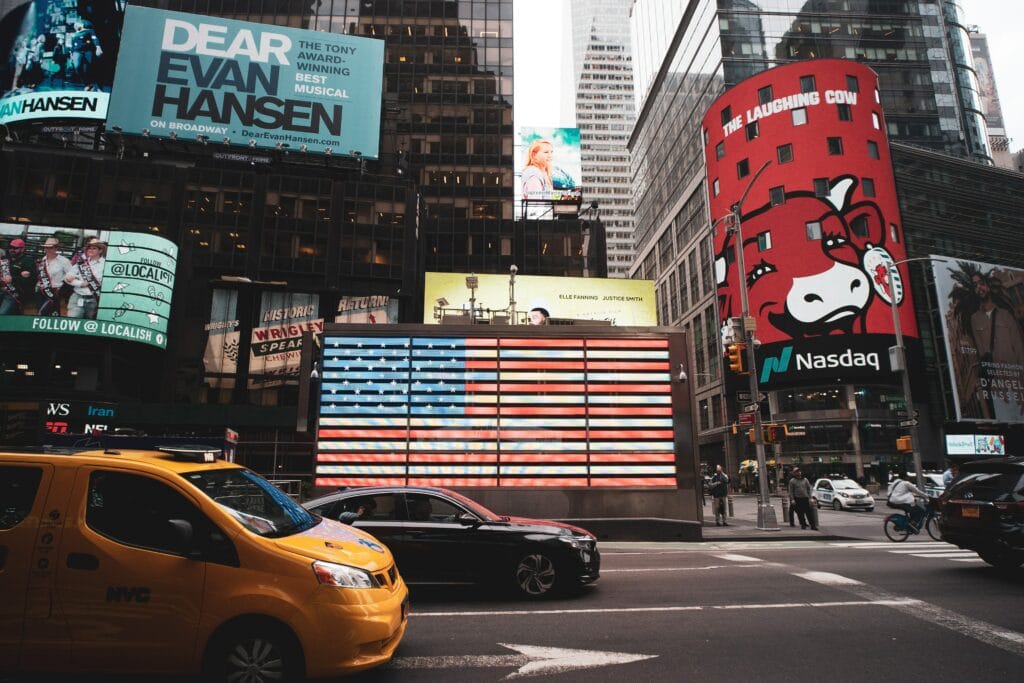 The simplest strategy for monetizing one of these websites is charging "rent." This is fairly easy to sell if the business is already used to paying a monthly retainer for their SEO to be managed by one of the many agencies out there.
It's especially easy if they are bidding on Google's PPC ad results for the keywords your site is ranking for.
Depending on how well your website ranks, how many leads it generates per month and the value of the leads in that industry, you can propose a flat monthly fee that makes sense to the advertiser.
Charging Per Lead
With an authoritative site that ranks well for valuable keywords, you'll be generating sales qualified leads — something many business owners and sales hustlers will pay good money for.
Selling and charging per lead is a popular and lucrative method of ranking and banking, but it also comes with extra work. Be prepared to spend your time tracking, monitoring and qualifying the leads that come your way.
There are ways to automate some of this process, but it does bring complexity and/or expense to an otherwise simple way to make cash online.
Setting Up a Commission Deal
When you're an authoritative voice on a subject, people turn to you for advice.
Does this mean you have to personally answer every message and query on your website? Hell no! Engage a reputable professional in your niche to do this for you in return for "free leads."
Let's say you own a website on moving abroad. You might get a hundred leads each month asking you which international moving company to use.
Strike up a commission deal with a broker who will close sales. Any time they get paid, you take a 25% cut.
This solves many problems at once. Your readers can easily contact someone with extensive knowledge to help them find what they need, and you get a commission out of it.
Most importantly, you don't have to do sales all day long. I get commissions from businesses in countries I've never visited. I don't hate that.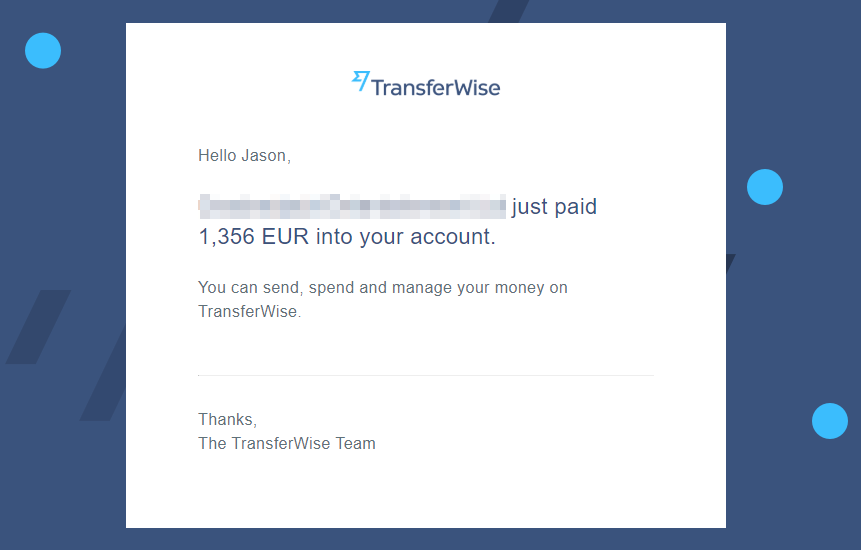 Selling the Website
Building a kickass website just to sell it off may seem counterintuitive. You've just put in hours and hours of hard work to make it number one in Google, right?
Well, sometimes selling advertising on one of these sites is more difficult than you first predict, and you need to change plans.
If you're asking "how much are you getting for your rank and rent site sale?", like most things online, "it depends". From my point of view, as long as you make more than you originally invested (including your time), you can reinvest the profits over and over to a point where you have snowballed it into a nice sum, or a portfolio of sites. 
There's a lot to be gained from ranking and selling websites. I've written in detail about investing in websites too if you want to read more on the topic.
"Maintenance Mode"
Websites are never truly passive. Once built and generating cash, they still need some attention.
This may involve updates, security checks, performance tweaks, or something else. Depending on your niche, content can go out of date and also need updating.
Auditing and Improving Technical SEO
If you want to continue ranking well in your niche, you'll want to do a regular SEO audit. Every time you make a few "minor" changes to your website's content or theme, you can end up breaking your SEO without knowing.
A technical SEO audit is basically like a health check for your site. It helps you identify critical issues that could end up hurting your rankings like:
Poor website speed
Broken links
Insecure content or expired SSL certificates
Making it difficult, or impossible for Googlebot and other crawlers to discover and/or index your content

Optimizing Your Initial Content
Instead of hiring a bunch of writers to create new content, after your site has been online for 12+ months, your next content changes should involve improving what you already have.
Let's say your website has 25 pages, but only 5 of them are on page 1 of Google. You're already sitting on a good amount of untapped potential.
These pages should be ranking well for the keywords that are assigned to them in your content map. If they aren't, something is likely lacking in your content.
Content optimization involves analyzing one of your pages against the pages that are performing really well in Google. You'll want to review and revise all elements of your content, such as:
Page title
Meta description
Heading tags
Body text 
Alt text
Bold and italicized text
The goal is to make your content work as hard as possible. There's no need for a hundred pages when 25 of them are doing all of the heavy lifting.
You don't always have to rewrite it from scratch. Sometimes it just involves adjusting keyword usage, while other times, you may need to write a few extra paragraphs or some FAQ questions to make it outperform the current position 1 holder.
Rank and Rent Websites: Lifestyle Assets?
I've written about building lifestyle businesses, reclaiming a better work-life balance, and how financial independence creates freedom in my life and the lives of others.
For anyone moving towards the goal of financial independence but without the means to save a lazy few million dollars in a short period of time, building a rank and rent website can be a shortcut to this goal.
With the "time-efficient" income I earn from sites like these, I get to focus on the things in life that truly matter. Ironically at this stage in my life, this time is often spent on bigger business opportunities, but also gives me time with my family or flexibility to go for mountain biking or to the gym.
I look at rank and rent sites like mini assets — they work hard for me while I sleep. I explain this and their contribution in my post about entrepreneurial investments.
If these types of sites are something you're interested in, I encourage you to learn by taking action. Few people talk about these types of businesses, and while there might be a few courses, nothing will teach you more than executing.