Many people choose to put down roots in Andorra because health is a priority. While healthy eating and an active, outdoor lifestyle is a huge part of that, let's be real; from time to time medical treatment is as well.
Andorra might only have one hospital, but with a population of roughly 80,000 that's more than enough. Especially when you take into account everything it has to offer.
Add to that the numerous supporting health care centres dotted around the principality and, it's safe to say, we're pretty well covered here.
Let's take a look at what Andorra's Hospital Nostra Senyora de Meritxell has to offer.
About Hospital Nostra Senyora de Meritxell
The Hospital Nostra Senyora de Meritxell first opened its doors to the public in 1994. Named for Andorra's patron saint, Our Lady of Meritxell, the hospital spans an impressive 12 levels and has 168 patient beds.
The bottom three levels serve as a car park, while the upper floors form a linear block that plays host to both public and private physicians. Here, all but the most extreme emergencies are tended to.
With a keen focus on making patients and visitors as comfortable as possible, the hospital also has a cafeteria, large terrace area, and vending machines for snacks and drinks.
Interestingly, publicly accessible, hospital level care was first made available to Andorrans by way of two separate clinics in Escaldes and Santa Coloma — both opened in the seventies.
It wasn't until 1994 that the hospital was inaugurated, replacing the two clinics in a decision to better serve Andorra's growing population from a single, central location responsible for the providing the services of both clinics.
Are 168 Beds Enough?
This boils down to 2.5 beds per 1,000 people.
It might not sound like many, but it's the same as you'd expect in Canada, Singapore and the UK.
Who Manages Andorra's Hospital?
The hospital and primary health care centres are all managed by the Servei Andorrà d'Atenció Sanitària (SAAS).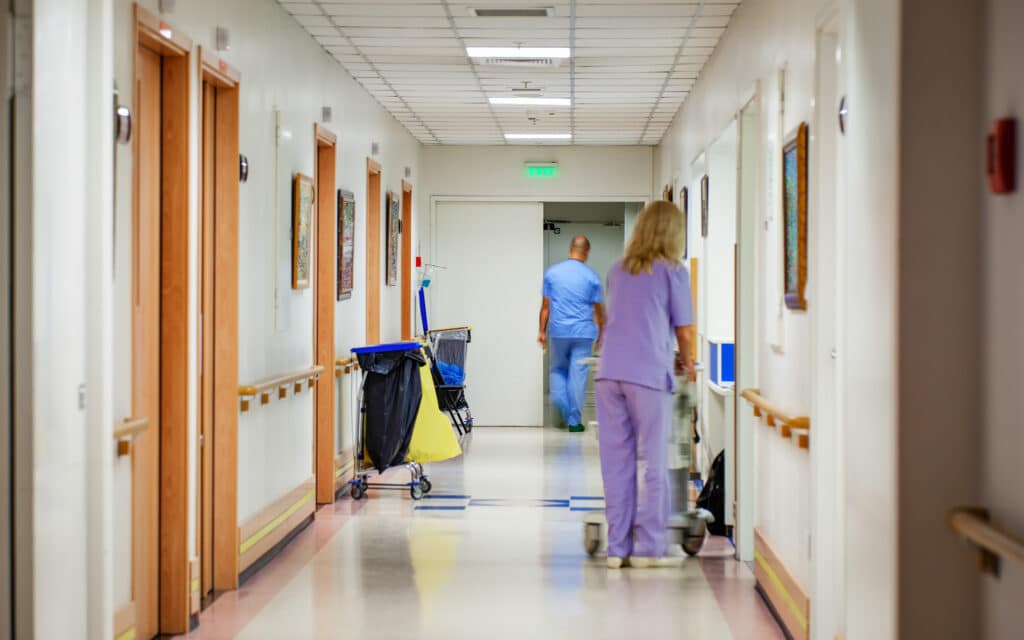 The organisation was created in 1986 with the sole purpose of providing health services to all of Andorra's residents. To this end, SAAS oversees all public health care resources.
Which Treatments Are Available?
Andorra's hospital offers a wide array of treatments that you'd expect from most hospitals such as:
various surgical specialties,
an addiction centre,
a clinical laboratory,
and a psychiatry unit.
You'll also find departments for gynaecology and obstetrics, paediatrics and neonatology. As you'd expect, there's a substantial radiology (or imaging department) and pharmacy as well.
Hospital Nostra Senyora de Meritxell has a separate outpatient facility in another building across the road that takes care of external appointments and offers basic care.
An accident and emergency section and other specialised areas make up the remainder, offering pretty much everything you'd expect from a hospital that serves under 100,000 people.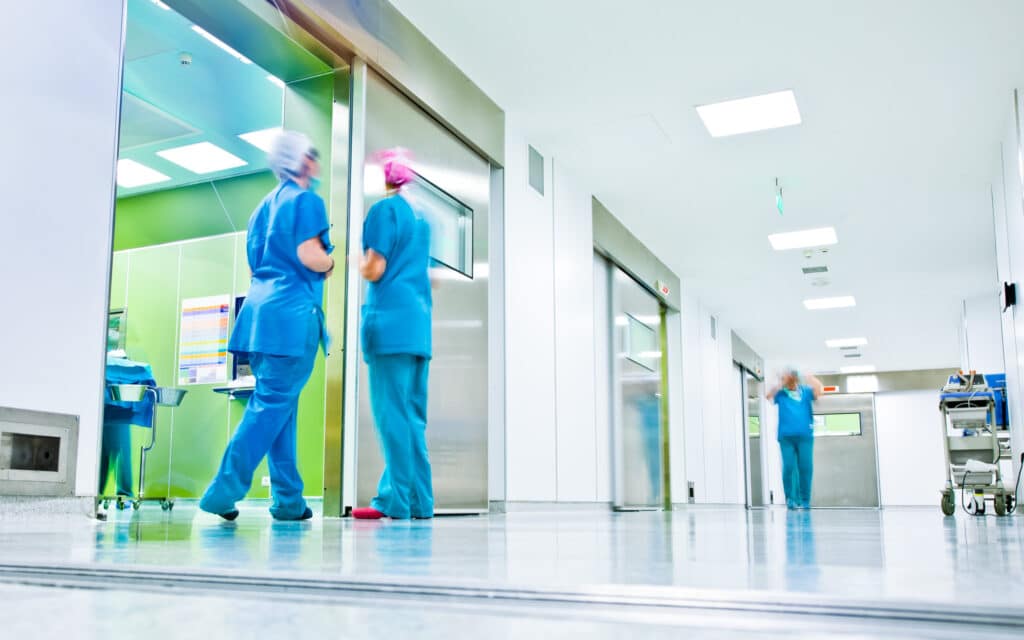 Costs and Social Security Coverage
Residents covered by CASS, Andorra's social security system, can typically expect to have 90% of their hospital stay reimbursed.
Passive residents (those who don't live here full time) will have to claim their visits from their private health insurance.
Health Care Centres
In addition to the hospital, which is located a short distance from Andorra la Vella and a stones throw from just about anywhere in the country, there are also 11 primary health care centres in the principality.
Primary Care Centres
With at least one in each parish and the added option of home visits, residents can enjoy easy access to non-emergency healthcare regardless of where they live.
This is especially valuable for those considering birthing their child in Andorra. My son was born here and in those early days we really appreciated the at-home visits, then later the ability to visit a primary care centre.
It was a nice luxury to journey to our local village with a newborn instead of the hospital, as it was easier to do this between naps.
Aged Care Centres
Both El Cedre and Center Geriàtric Sant Vicenç d'Enclar provide care for elderly and disabled patients.
There are also plenty of pharmacies in Andorra, which makes filling out prescriptions and getting over-the-counter medications easily.
Andorra's Solitary Hospital
Hospitals are rarely the kind of place you want to visit, but should you find yourself at Andorra's Hospital Nostra Senyora de Meritxell you can at least rest assured you'll be well taken care of.
And while it does offer excellent care from first rate physicians and medical staff, it's not your only option. Should you need to be treated by a specialist, you'll be flown by helicopter to either Barcelona or Toulouse.
For such a small country, Andorra's healthcare system is excellent, and the hospital is no exception. To my mind that just adds to an already lengthy list of reasons to live here.
Leave a comment if you have any questions. I'm happy to help if I can!
Feature image: Luis Miguel Bugallo Sánchez, Hospital Nostra Senyora de Meritxell. Escaldes-Engordany, adaptation by Jase Rodley, CC BY-SA 3.0