The General Data Protection Regulation (GDPR) is Europe's big swing at data privacy and security.
While in theory this is meant to protect the common man across the Eurozone, as it turns out, career politicians don't fully understand the ramifications of their decisions around digital marketing.
Chances are though, that you may be reading this from outside of the EU. What does this mean for you? It's not just about keeping the EU happy—it's about understanding how these regulations will later ripple across the globe, affecting digital marketing, and more specifically, SEO as a marketing channel.
I'm not a lawyer, so none of this is legal advice. I am a career SEO consultant however, and I've seen the good and bad of how this has played out so far. I'm continuing to pay attention to how these regulations will change our approach to digital marketing in the future.
Let's unpack this together and figure out whether SEO is playing nice with GDPR, or if we're in for a world of pain…
Is SEO GDPR Compliant?
This might seem like a silly question to ask, as GDPR isn't about marketing channels as much as it is around managing people's data.
Still, people and data are involved in any form of online marketing, so let's look at some key elements when taking compliance into consideration.
Anonymized Data in Keyword Research
When we talk keyword research tools, you're probably thinking about Ahrefs, SEMrush and so on.
These tools are legit from a GDPR point of view. They collect heaps of data, sure, but it's all anonymised. No personal info is involved, keeping them in the clear.
You, as the buyer of this data, can rest assured that it's safe.
Google's Take with Search Console
Google's no newbie to data privacy tangles. As an SEO, you'll no doubt be familiar with their Search Console, as well as other Webmaster Tools from Bing and so on.
Data from these free tools is processed in a way that keeps personal details out of the equation, once again ticking the GDPR compliance box.
Technical SEO Auditing
Think about your favourite technical SEO auditing tools. Software like Screaming Frog or Website Auditor by SEO PowerSuite.
Many of these tools are hosted locally, on your computer—they get in, get the job done, and get out, without any interaction with your users' personal data.
It's not that they're compliant—they're practically irrelevant to GDPR concerns.
SEO: A Privacy-Friendly Marketing Method
The summary is that SEO, by its very nature, is perfectly positioned to respect user privacy. The power of SEO as a method of digital marketing is that you can target intent based on the words someone is using to search with.
Other than that however, you don't know who that person is, or any other information about them.
Users don't need to hand over their life story to view your website's content. They're just there for the organic search results, which makes SEO a solid choice in our new world of privacy-conscious marketing.
GDPR's Affect on Digital Marketing
And while SEO isn't too greatly affected by GDPR, the same can't be said for other areas of digital marketing.
The regulations are definitely creating a massive disruption to user experience, personalisation and advertising.
The Pop-Up Explosion
We've all seen it. Every damn website we visit is bombarding us with pop-ups forcing us to accept all sorts of legal terms that have nothing to do with the new pants we want to buy.
While you might be satisfying your political overlords to get that sweet, sweet consent to stalkstay connected to your customers, what's the cost for them?
Annoying? Yes. Necessary? Absolutely. Does anybody win?
Cookie Consent: A Must-Have in the EU
Remember when browsing was a free-for-all? Well, those days are gone in the EU. Now, websites must ask for permission to track users with cookies.
The problem here is, it's a GDPR mandate.
In theory, it's about giving power back to the user, but the reality is that most of these cookie consent forms have been optimised in a way that 99% of people don't know how to retain their privacy while using them, or simply get so fed up that they "Accept All".
Rethinking Remarketing and Retargeting
These regulations have absolutely thrown a spanner in the works for retargeting and remarketing strategies.
The days of casually collecting user data for targeted ads are getting a shake-up. A challenge that many marketers are facing is not with new customers, but those old, valuable lists which they don't have consent for.
This means marketers need to be more creative, yet respectful in their approach to get everyone to opt-in. A massive PITA!
How GDPR Can Help an SEO Campaign
So back to my bread and butter—SEO. I'd like to put on the rose coloured glasses for a moment and acknowledge that there's a benefit to all of this chaos.
Boosting Website Security
In the post-GDPR world, website security wasn't just nice to have, it was the right thing to do.
And yet a staggering amount of the internet still hadn't gotten around to implementing it.
Having a valid SSL certificate and using HTTPS (ideally enforced by HSTS) not only keeps your site secure but also aligns perfectly with GDPR's focus on protection and privacy.
EEATing Humble Pie
For sure, Google's EEAT criteria isn't as perfectly implemented as one would hope, but that doesn't mean it's going away.
The 'T' in EEAT stands for Trust.
Trust has always been a big deal in SEO, but bloodbath after bloodbath in algorithm updates, people are paying attention.
When well implemented, GDPR compliance is a clear signal of trust. It's like a badge of honour showing users (and Google) that you're serious about protecting their data.
Over the long term, this can only be good news for your SEO efforts.
Privacy Policies
In theory these were meant to have been implemented prior to GDPR, but they really didn't get a lot of attention back then.
They're meant to be controlled by each companies' legal representative, but in many cases would be so out of date that it wasn't funny.
I've never had a large enough sample size to prove this, but in years past I've discovered that adding a Privacy Policy page to a website has helped to improve organic search rankings site-wide.
I'm not one to make outlandish claims so I won't, but at the same time, it's not a huge leap to think that a lack of a privacy policy might negatively affect a site's perception when considered against Google's Search Quality Rater Guidelines.
It's nice to have companies allocate a bit of extra budget and attention to trust building pages like these.
How GDPR Can Hurt Your SEO Efforts
Paradoxically, GDPR has thrown a real spanner in the works for technical SEOs like myself.
While on one hand, playing by the rules can win you some trust, implementing your compliance systems can cause many problems.
The Double-Edged Sword of Pop-Ups
Mandatory pop-ups for terms acceptance in the EU might seem like a minor hiccup, but they can be a real thorn in the side for SEO.
Googlebot can struggle to load these, or render them incorrectly. If they interpret your consent banners as aggressive opt-in forms, interstitials or ads which they hate, expect to see your search rankings play out like a game of Lemmings.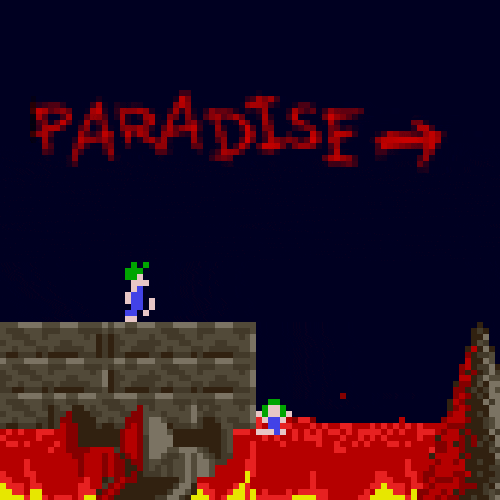 It's not just how this is seen in the eyes of Googlebot though. Google Chrome probably tracks user interaction and that is probably used in their search ranking algorithm.
If someone visits a web page from Google's results, can't find what they need and clicks back to view a different result, that's not going to help your SEO campaign. Difficult to use consent forms can not only ruin your users' day, it can ruin yours as well!
Core Web Vitals and GDPR
GDPR compliance often means extra scripts and content, which can bog down your site's performance. But while speed is one factor here, it's probably not the worst.
Google's changed their tune around load times, and is nowadays more concerned with things like minimising "layout shift". CLS is one metric that they use to measure how much your content jumps about the page while loading, regardless of connection speed.
This is an element of Core Web Vitals, and is becoming an increasingly important ranking factor.
Poor implementation of consent functionality can affect all of the above, slowing down your site and causing content to shift or not be visible, so take the time to improve this as best you can.
Analytics and Data Collection Limitations
With GDPR, there's a tight leash on data collection. This can put a damper on your on-site analytics, making it trickier to gather insights for broader digital marketing strategies.
The good news is, compliance affects other methods of digital marketing more than it does your SEO campaign.
Considerations for Businesses Not Working With EU
A lot of people reading this post aren't actively doing business with the EU, but they're still petrified of the ramifications of non-compliance.
Some considerations need to be made for these businesses.
Tailoring Scripts for Non-EU Traffic
If your audience is mostly non-EU, one option is to consider loading your consent scripts only for EU visitors.
By doing this, you're aiming to keep site performance as quick as possible for everyone else, as well as improve the user experience for those of us that don't need popups to use a website.
The catch is, IP detection isn't foolproof, so it's very likely that someone can browse your site and not be served the consent popup when they should have.
Blocking EU Traffic
Some businesses might think about blocking EU traffic entirely, especially if they don't serve that market. This is a relatively simple implementation which can be done at the DNS level if you're using a service like CloudFlare.
Typically, Google does it's crawling from the US, so in theory you should be ok, for most of the time.
The problem is, SEO is delicate at times. Google's definitely that emotional friend at the party—misunderstandings can blow way out of proportion.
It's best to be sure that Googlebot can still crawl your site from all regions. Getting this wrong could be disastrous for SEO efforts, both at home and abroad.
GDPR and SEO: A Mixed Bag
On one hand, being proactive and embracing GDPR compliance can boost the trustworthiness and security of your site, which is gold in the SEO world.
On the other, it brings challenges like slower site performance, higher bounce rates, and problems with Core Web Vitals.
For businesses operating in the EU or serving that market, it's clear that you need to pay attention. Whether it's tweaking scripts or rethinking our data collection strategies, the key is to strike a balance between compliance and performance.
At the end of it all, it's all about playing the long game. GDPR isn't going anywhere, and despite what many people will tell you, neither is the demand for a strong organic search acquisition channel.
Consider what is right for your business, and implement that solution as best as you possibly can. Then get back to what really matters—ranking and banking!