2016 was a really great year, so it was always going to be tough to level up again in 2017.
I've been procrastinating on this post because 2017 was a challenging one. It wasn't a bad year as such – some really incredible things took place. There was however, plenty of discomfort (both emotional and physical).
Life Changes
We got some major news in 2017 – my wife Jess was pregnant! When I read stories and speak with friends – many of them express feelings of concern about having a child. I'm stoked, because this news has been 99% exciting to me. Sure, there's a tiny bit of concern there somewhere, but it's not even logical – just questions of "will we have the money we need to be happy?", "what will this world look like for my child?" and so on. By now we've proven to ourselves that individually and as a family we're resilient and adaptable to change. There's no reason for this to change with the addition of a family member.
On my birthday, it seems everyone got organised to tell me as a group "you don't matter anymore". It was really the one day where I had to take some time out to process the situation.
Sure, I can tell my child is going to take the focus for a while, but I don't want to be one of those "do as I say" parents.
I want my child to see a father (and mother) out there doing what they believe in – doing what they have to do. I want us to be leading by example, inspiring our child to do the same.
The only real panic came late in 2017 when we I realised we didn't have anywhere for him to sleep, a car seat to get him home in, clothes to keep him warm in, or any other fairly mandatory stuff you need for a baby – and the clock was still ticking.
Andorra
Life in Andorra continued on as usual in 2017 – awesome. Our residency was renewed (a big relief) and we took part in Curs de Català (Catalan class). My Catalan is still barely non-existent, but ever so slowly something is sinking in.
In preparation for our son's birth, we moved apartment. The whole thing has been a bit of a disaster. After dealing with a great rental agent previously, this round has been an absolute gong show. 4 months on and we've almost sorted everything out.
I got my license again – unfortunately Andorra doesn't have a license swap program with Australia, so I had to re-take the tests. It was way more involved than Australia, but a good test to make sure "I still got it". The entire test was in a manual (standard) that I'd never driven before and involved a hill start, a tight 3 point turn, reversing around a corner and down a street without slowing down and a reverse parallel park (on the wrong side of the road). It sounds crazy but when you spend some time driving in the country, it all makes sense.
Social Life
We were very lucky to have plenty of visitors in 2017. My mother visited and quite a few friends came to get the local's tour of our tiny country.
Socialising locally continues to be slow, but the friendships we make are all quality. Everyone has an interesting story to tell.
Travel
2017 wasn't quite as crazy as the year prior, but we were still very lucky to see a good part of the world. I travelled more for business on some short trips while Jess joined me on the longer trips that were further abroad.
During the year I made it to:
Adelaide, Australia (and surrounds)
Barcelona, Spain (and surrounds)
Berlin, Germany
Gibsons, Canada
Hualien, Taiwan
Madrid, Spain
London, GB
Singapore
Taipei, Taiwan
Taichung, Taiwan
Vancouver, Canada
Whistler, Canada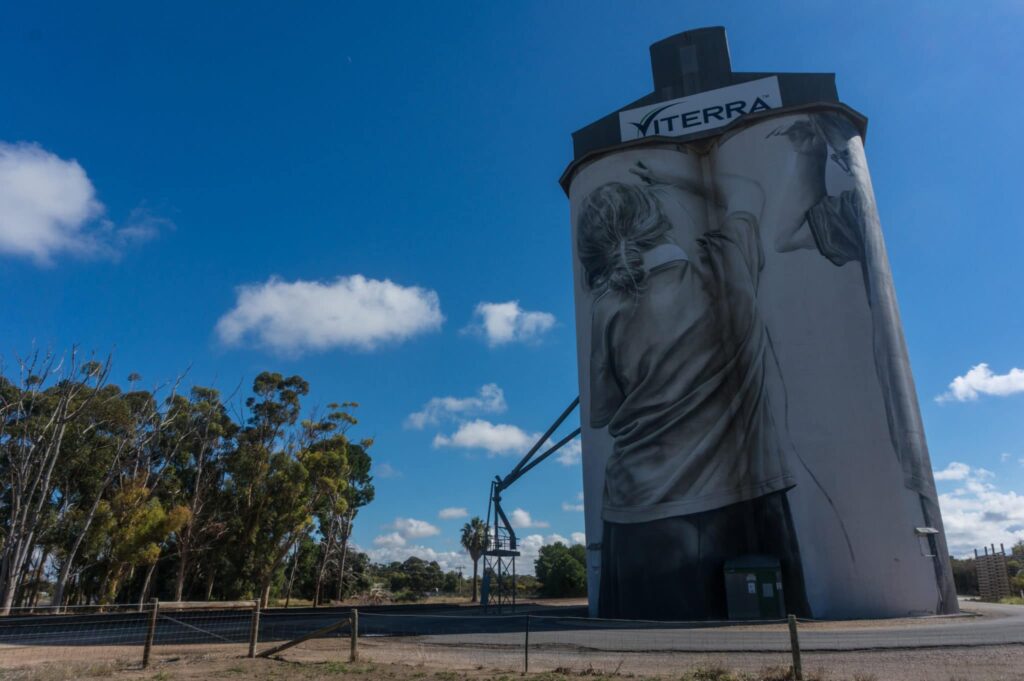 Business, weddings, food, family and friends took us to these places. They were good and bad, up and down, but I'm very grateful for the places I saw and the experiences I was able to take part in.
Business
Outside of having a child, business was by far the biggest change. 2017 kicked me while I was down. During the year, 3 engagements came to an end. 2 of these were with long-standing clients and 2 I decided to end.
Though logically I can still look back on this huge change and know it's actually positive, it's hard to walk away from projects you have invested a huge amount of energy in.
In all of these cases, I was judged on results but hindered in getting them. Looking back, I realise 2 of these teams didn't actually buy into digital sales. So while I was endlessly banging the drum about what we needed to do, it fell on deaf ears.
In the case of one of these clients, I was stressed out, and the stress came at a time when I should have been relaxing. Jess was pregnant, we were visiting friends for their wedding and despite informing them I would be offline, all hell broken loose and my phone wouldn't stop ringing. The whole situation caused a flare up of an existing back injury that took months to calm down.
The huge upside however, is it's taught me that I no longer want "clients". Clients own you. While collectively, your customers sort of own you, you're able to spread out the risk and as a result make better decisions both for yourself and your business.
I will of course, still partner in businesses – but if I don't have a say at the table and some sort of ownership, I'm no longer interested. Ownership isn't just money to me, it's buy-in – and people listen to you differently.
Positively, this whole situation has been great for Otium Boutique. We brought on our friend Dan who is now full time Director of Sales and really doubled down on our marketing. The end of the year really got us some solid traction – rather than "cold sales" being the order of the day we're now becoming thought leaders – hoteliers are coming to us for help.
There were lots of other things we did to grow up, like getting our branding sorted professionally, setting up a CRM and beginning a proper PR/marketing outreach process, where I got our name on some very well-known industry websites.
Silencing the Noise
When I look back at my journal and completed Trello tasks in 2017, one recurring theme is how much "house cleaning" I did during the year.
I let things compound over the year – I was so overloaded with notifications that I'd get anxious my phone made a noise. My inbox would have a ton of unread items that needed action. I'd settle down into writing an article and someone would reach out on Skype. Or Slack. Or Messenger. Or WhatsApp. Or Twitter. Or LinkedIn. Or some other network I've since forgotten.
So I made it hard for people and apps to disrupt me.
Skype is now closed unless a sales call absolutely has to happen on Skype.
Slack only notifies me from 10:30am til 7:30pm.
Twitter and Messenger never send me a notification.
I get 15 minutes of social media time on my desktop each day before they are blocked. This includes the time I have to check our company accounts.
The Facebook app isn't on my phone and due to the growing number of ads, I barely look at Instagram anymore.
I now use Inbox for Gmail on my phone, and a split Gmail screen on desktop. I archive religiously.
…And it's made a huge difference to my life.
And A Few Other Things
I was privileged to be interviewed for the TropicalMBA podcast during the year to speak about my journey so far and what brought us to Andorra.
Jess finished a 10km trail run event while she was 10 weeks pregnant and I was so damn proud.
I also spent a good deal of the year focused on my freedom fund concept, working away to build our own insurance policy.
2017: The Set Up
Looking back, I can now see that 2017 was the perfect set up for 2018. Around September I was done – I needed a break and things needed to change. The effects of that break were clear throughout December – my energy was at all time highs and I was ready to take on 2018, with all that it brings, most importantly, staying the course!
How was 2017 for you? What did you get up to? What are you proud of?
Thanks for reading. All the best in 2018.