In an effort to remember when good things have been achieved, I'm keeping a log of successes and "big wins" for me each year.
Unlike most things I write, this post is for me. I find blogging to be a good way to research and in this case it's a way for me to revisit all of the positive things that happened this year. It's not a humblebrag. In the Instagram age, it seems as though everyone you know is doing incredible things every day while your life is on repeat. Don't believe the hype.
Sticking to your habits of eating healthy, spending time with loved ones and hitting other personal goals may seem unimportant, but it's not. What matters to you is all that matters.
Speaking of Instagram…
Many of us tend to set goals, achieve it, then set a higher goal. This is great for personal development, but when you still have outstanding goals it's easy to forget everything that you've achieved and just how far you've come. This post is my way of remembering what I have achieved in the last 12 months.
Home
Without a doubt the biggest milestone of this year is feeling at home in Andorra. For the first time in my life, I have a home full of furniture that I own.
It took us a while, but we now have light fittings, some nice furniture, a stand up desk and a curved ultra-wide monitor.
Even better though, I've learned a ton of ins-and-outs about Andorra. Where to eat, which hiking trails are hard vs extremely hard, how to use the health care system and where the speed cameras are.
Of course, the social factor has made Andorra a practical possibility. Jess and I were told it would be very hard to make friends here, but it's been anything but. I'm very grateful for the warm welcome, time and energy that everyone has spent with us this year. We're slowly building our new family away from our home town.
We were also lucky enough to welcome friends from around the world into our home – something that we hope to be able to do again next year.
Travel
I have been privileged enough to do a metric shitload of travel in 2016, most of it with my awesome wife by my side. Some has been for business, some has been out of necessity, others have been to see family, and some has been for fun.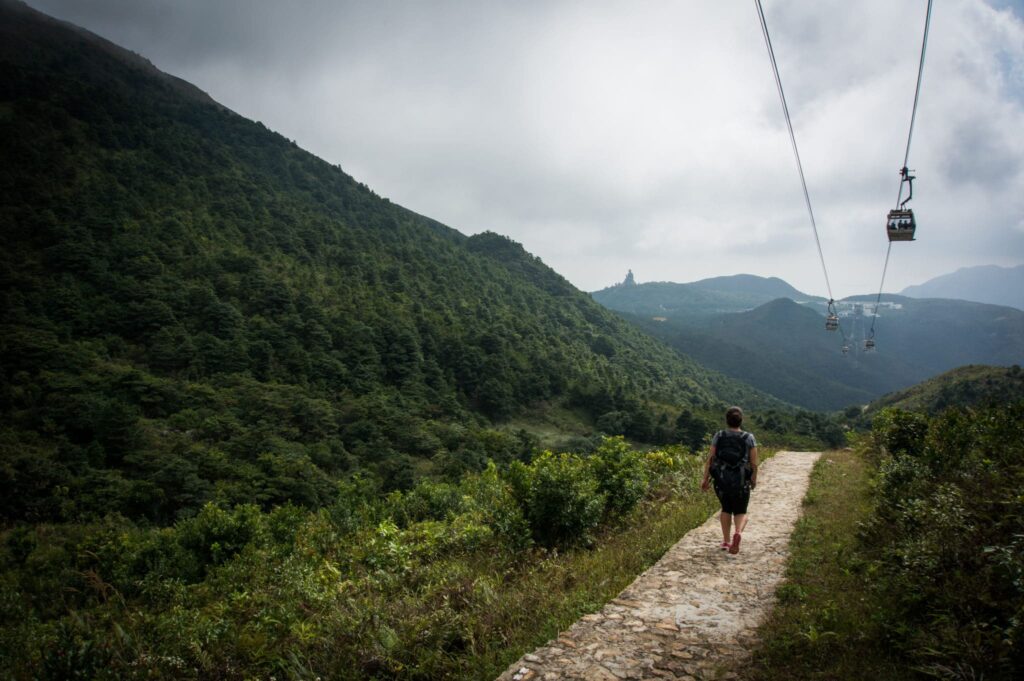 Regardless of the motivation, it's been both rad and exhausting, and I am very grateful for both having the money to do it and winning the lottery that is being born with freedom of movement.
In 2016 I travelled to:
Adelaide, Australia
Barcelona, Spain
Brisbane, Australia
Cape Town, South Africa
Hong Kong
Les Gets, France
Singapore
Vancouver, Canada
Warsaw, Poland
Whistler, Canada
Zell, Germany
Many of these cities, multiple times. It's a tough life!
Business
For those that don't know me, some background info – I never really set out on a journey to start a business. I just wanted to ride bikes and live somewhere that I loved and not be penalised for doing that.
I've seen a lot of people follow their passion but it costs them a lot in return. I have friends living in various places around the world and others proclaim they are "living the dream". When you see the professional scuba instructor living in the Caribbean and wish you could have his life, remember that he probably can't afford to fly home to see his parents at Christmas.
It's not a bad choice, and in a lot of ways it's still a better option than working 50 hours a week in a job you hate only to buy stuff you don't need. It's just one I'm not willing to make.
So when we made the choice to permanently relocate to the mountains, I decided to use my experience in web development/sys admin/project management/digital marketing, and freelance. The goal was to earn my previous "office income" from a laptop anywhere in the world. I figured it would take years – it took a couple of months. Then a few months later I was too busy, so Jess started working with me.
In 2016 I have:
grown our team (and they're legends!)
brought on new clients (and they're legends!)
worked on some really fun stuff with existing clients (and smashed it out of the park)
simultaneously hit our business goals and realised that they weren't optimal
taken part in a weekly group meeting/Slack chat with others also building agencies
Of course, with every few steps forward there are one or two back. Our existing business name has a heap of ambiguity online (there are only around 100 other businesses with the same name) and previously we haven't focused on a niche. While we're experts at what we do, we want to also be experts in what our clients do, so in 2017 we'll be updating our name and branding to suit and be dominating our chosen niche.
These "steps back" are no longer a negative, more of a healthy "re-assessment" to make sure we're heading in the right direction.
Socially
I'm extremely lucky for having friends and family in my home town, in cities I've lived around the world, online, here, there and everywhere.
As usual our existing friends and family have given us loads of support and contact throughout the year both in person and online.
Now living in Andorra and making it to Barcelona fairly regularly, we've made some really great friends with expats and Catalans from all walks of life. I find everyone's unique story fascinating and some of them I'd love to be able to tell to you one day in the future.
Clarity & Realisation
Though not tangible, what I'm most happy about in 2016 is clarity in what I want from life (although it will no doubt change), and the realisation that if you want something, you need to go out and get it.
I'm the king of delayed gratification, which is great if you're building a freedom fund, but it also has its negatives.
For me, the negative comes from a feeling of "never achieving anything", which is ironic when I recount everything we've done in the last 12 months, not to mention the years before.
I did a hell of a lot of soul searching in 2016, working out both what I want from life and evaluating which business ideas are best to take me where I want to be.
By visualising (day dreaming) a future scenario that I want, I can look at what habits were required by my "future self" to get there, then work back and make sure I'm building the habits required to get there, today. Even if it's going to take 20 years to get there, I'm happily on that path, working towards the outcome today. If you're interested, Steve Pavlina wrote a good post on it.
2016 Was Great
I mean, I have my regrets. I could have been more productive and I did cut off my beard.
While it wasn't an easy year, it's been highly rewarding. I'm very excited about what I can achieve in 2017.
How was your 2016? What did you get up to? What are you proud of?
Thanks for reading. All the best in 2017.